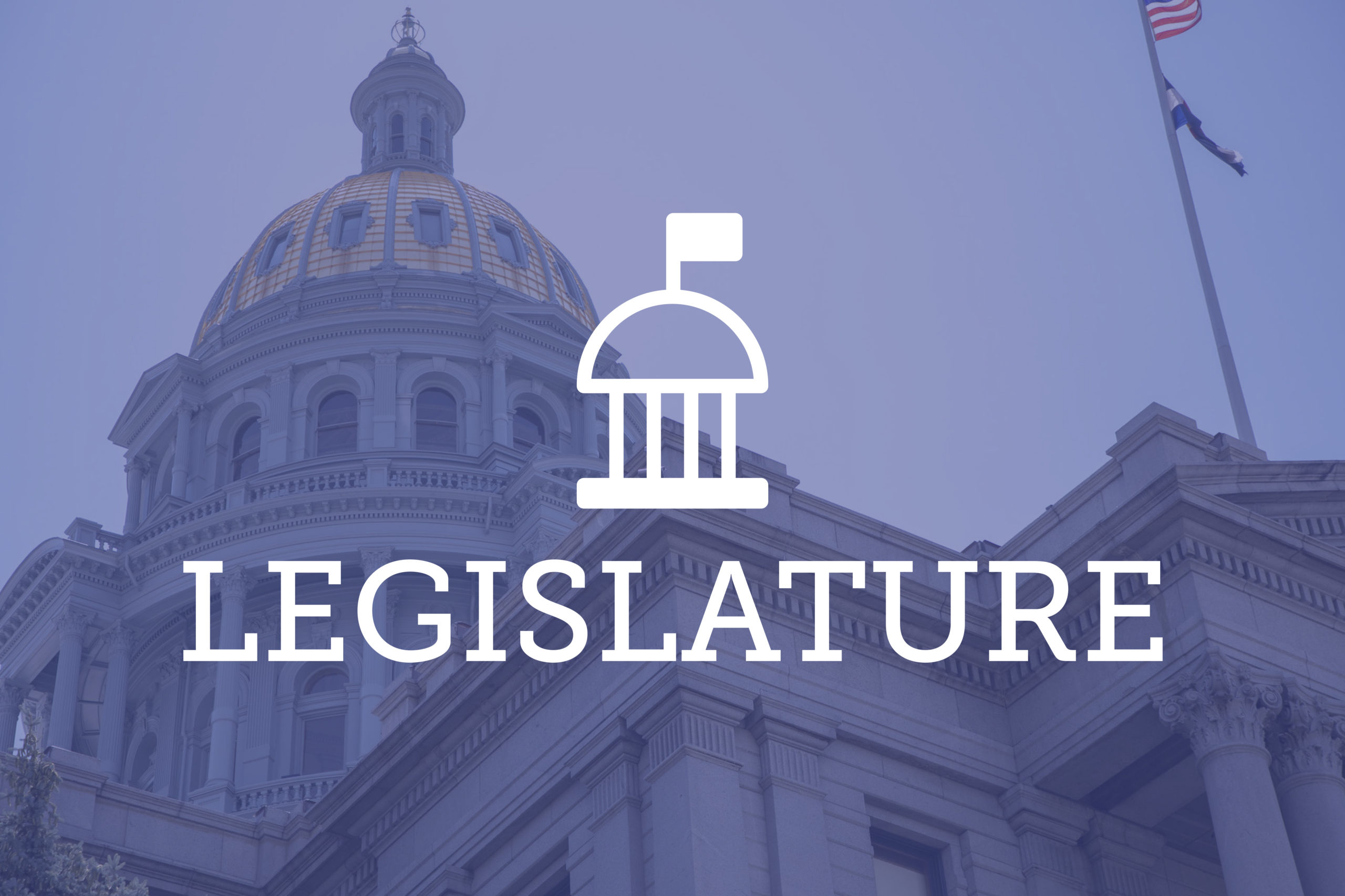 The Colorado legislature is again considering a bill to shift a significant portion of prosecutors' pay to the state.
Under the current scheme, district attorneys' budgets are set by the counties they serve. Although funding is rarely an issue for Colorado's more densely populated judicial districts, budgets can be a sore spot for prosecutors in rural areas where county commissioners are unable to meet budget requests. In some circumstances, such as in the 3rd District, that can affect how prosecutors choose which cases to pursue.
Third Judicial District Attorney Henry Solano refused to take up some cases last year after commissioners from Huerfanao and Las Animas counties said they were unable to meet his budget request. 
The funding plan proposed in Senate Bill 50, however, would establish minimum salary requirements for the district attorney as well as assistant district attorney and one chief deputy district attorney in each district based on the salaries of a district judge, county court judge and district court magistrate, respectively. The bill would also require the state to fund a certain percentage of assistant and chief deputy salaries. 
The bill was sponsored by Republican Sen. Bob Gardner but is being run by the Colorado District Attorneys Council. The issue of prosecutors' pay precedes Solano's fight with county commissioners and extends beyond the borders of his district as well. The General Assembly considered a nearly identical bill in 2017 that also sought to set minimum salaries and fund them by the state in the same proportions. That bill included deputy district attorney positions as well, while the new bill does not.
"This has been an ongoing conversation for several years," said CDAC executive director Tom Raynes. He said the rural jurisdictions throughout the state have a hard time keeping young attorneys working in the prosecutors' offices because of the low pay and often poor benefits. "We're trying to balance those interests and at the same time recognize that counties are struggling to find money for district attorneys' offices."
Prosecutors in Colorado are funded by the counties, but many other public sector positions, such as those in the Public Defender's Office or other offices within the Judicial Department, are paid by the state. Those positions also qualify for public benefits through PERA, while prosecutors get the same benefits as county employees.
Raynes said he isn't looking to draw comparisons between the public defender's budget and the district attorneys', but he hopes to gain equal footing in hiring young attorneys in those offices. "Anecdotally, openings in Alamosa, Durango or Sterling, they're lucky to get three or four applicants," Raynes said. "It's hard to hang onto attorneys at rural salary levels."
Prior efforts to boost recruiting have included offering district attorney fellowships through the state and its two law schools in order to funnel recent law school graduates into far-flung DAs' offices. 
"We're looking for parity in recruitment, in enticement to stay in the profession by showing a path toward their career goals and adding opt-in for PERA at the county's discretion," Raynes said. 
Under the bill, the state would pay for 80 percent of an assistant district attorney's salary and 50 percent of one chief deputy's salary. The state already pays 80 percent of district attorneys' salaries. Raynes said deferring a large part of those salaries could make a big difference in a rural county's budget. For example, in 2017, the 3rd Judicial District's senior deputy district attorney earned $64,000 a year, and the average salary of a deputy was $50,000 according to a salary comparison report from the Office of the Public Defender — having the state contribute $75,000 toward those two positions would be a significant savings for strapped counties. Raynes said he believes it would improve the quality of those offices as well if an attorney stays in the job for several years rather than leaving for more money.
The obvious downside of the bill would be the expense to the state. The fiscal note for the bill introduced in 2017 estimated state expenditures of roughly $5.8 million and increasing each year. That bill died in the Senate Finance Committee. Raynes said he suspects some legislators will believe that the counties should be the complete funder for prosecutors' offices. 
He said there might also be some concerns about tying the salaries to those of judges. He said he didn't want to tie prosecutors' salaries to public defenders' — as the 2017 bill did — because the positions are different. 
He said there is a better comparison with judges in job requirements and experience level. 
According to Raynes, though, the State Judicial Department has resisted efforts to tie minimum salaries to judge salaries in the past because raises for judge salaries would then trigger raises for prosecutors as well.
"It could be a sticking point," Raynes said. "My guess is they're [Judicial] not elated. But it's imperative at some point in time that the state take a hard look at making sure the system is balanced."
— Tony Flesor