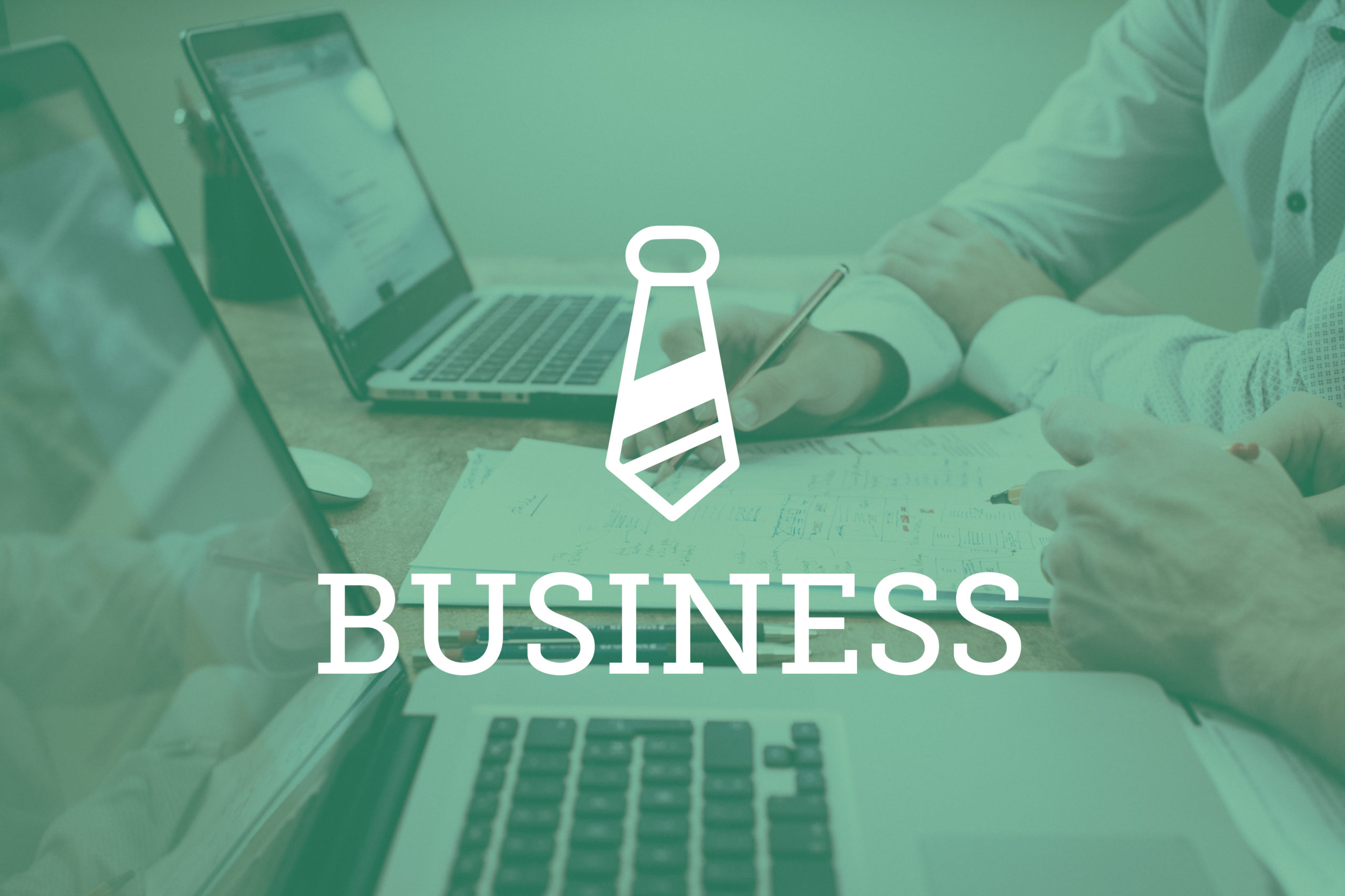 Getting a foot in the door at a law firm is difficult. However, for law students who can get into a summer associate program, the door opens much wider. These programs faced a grim future with the Great Recession, putting some on hiatus and shrinking class sizes at most firms to this day. The programs have become leaner, with firms using the programs as a trial run for full-time jobs by only hiring as many summer associates as they can offer first-year associate positions to. They have not become meaner, though, in the sense that often, students are paired with partners and associates to help them through the process.
While these programs were once known only for their social aspect, heads of these programs now emphasize the focus on showing participants what it is like to be a first year associate.
The competition for these positions is high as over 90 percent of participants receive a job offer for after graduation, yet most firms only accept five or fewer law students per summer. Summer associates gain a great deal from the current structure of the programs, but those who run these programs say the firms do as well through training potential attorneys and the social events that bring all members of the firm closer together.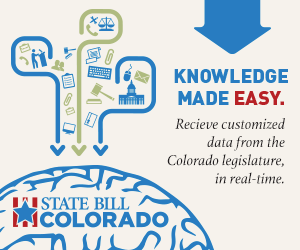 STANDARDS
Getting into these programs is competitive as the class sizes can be around five, give or take a couple students, like at Sherman & Howard and Davis Graham & Stubbs. However, Holland & Hart has averaged 12 students in its law clerk program per year for the past five years. 
Using data from the National Association of Law Placement directory of legal employers, in 2017 and 2018, most Colorado offices of firms didn't have many summer associates, if any. In 2017, out of 17 Colorado offices that had at least one summer associate, 14 had five or fewer. In 2018, 18 Colorado offices had summer associates and 15 of them had five or fewer.
"We used to have summer classes of 15 summer associates and that really changed probably around 2005, and then even when we had a downturn in the economy in 2008 we saw a lot of different firms shrink their summer classes," said Margee Fawley, director of legal recruiting and professional development at DGS. Some firms even put their programs on hiatus, like Sherman & Howard did until 2015. 
Pressure is on for students who want to take part in these typically small programs. "That's part of the reason why [on-campus interviews are] so strenuous," said Carissa Davis, a University of Denver Sturm College of Law student who recently finished her summer associate program at Sherman & Howard. "They don't want to invest and hire students on for internships if they don't think the students would be capable of completing the job duties." Davis has received and accepted an offer for an associate position at Sherman & Howard.
"We're really looking for somebody who comes across as a full package, meaning someone who has a strong, curious intellect and the drive to succeed," said Sheldon. 
"It's more than just looking at a law school transcripts and saying this person has done well in class or this person has published a law review article," Sean Hanlon, chair of the summer clerk program at Holland & Hart, said. 
At DGS, most summer associates who are offered post-graduation positions accept the offer to join the firm.
Not all summer associates accept the job offer, whether it's because of offers from other firms, students wanting to try a different office or practice type or poor timing. Data gathered by the NALP of 373 offices shows that nationally 95 percent of summer associates are offered a first-year associate position and 86.1 percent accept that offer. For the 79 reporting offices in the West and Rocky Mountain Region, 92.5 percent of summer associates get an offer, and 89.5 percent accept the offer. 
PROGRAM BENEFITS
"Our goal for the summer program is to give law students who are interested in full time positions after they graduate a real view of what it's like to be an associate at the firm," said Emily Sheldon, the legal recruiting and professional development administrator at Davis Graham & Stubbs. 
The benefit for students in these programs is obvious, but how does it help the firms? "We see it as an integral part of developing the firm's future pipeline of attorneys and growth of the firm," said Melissa Reagan, an equity member at Sherman & Howard as well as the firm's associate coordinator for development and recruitment of associates.  Reagan's coworker, Lisa Liss who is Sherman & Howard's attorney recruitment and development manager, said that these programs are a great way of developing young talent.
Sherman & Howard, like DGS, hires summer associates directly into a practice group that the students have expressed interest in and that have a need for a new hire. "I can say the benefits to the practice group specifically is that the practice group is really invested in mentoring and training the law students," said Liss. 
The structure of Holland & Hart's law clerk program is different from the other two firms in that it allows clerks to change the group they are working in. Hanlon gave a reason for this: "While you're in law school, you might not know what area of law you'd like to focus your career on." He continued to say the experience at his firm helps the students, "figure out what they're best at, what their strengths are, where their interests lie."
A firm can only hire so many people from other firms; it has to look to the field's youth to sustain itself.
Besides looking out for the future of the firm, there are more immediate benefits. "Our summer program is a great way for people to come together in the firm, " said Liss. "It's a nice way to reconnect and build that internal community."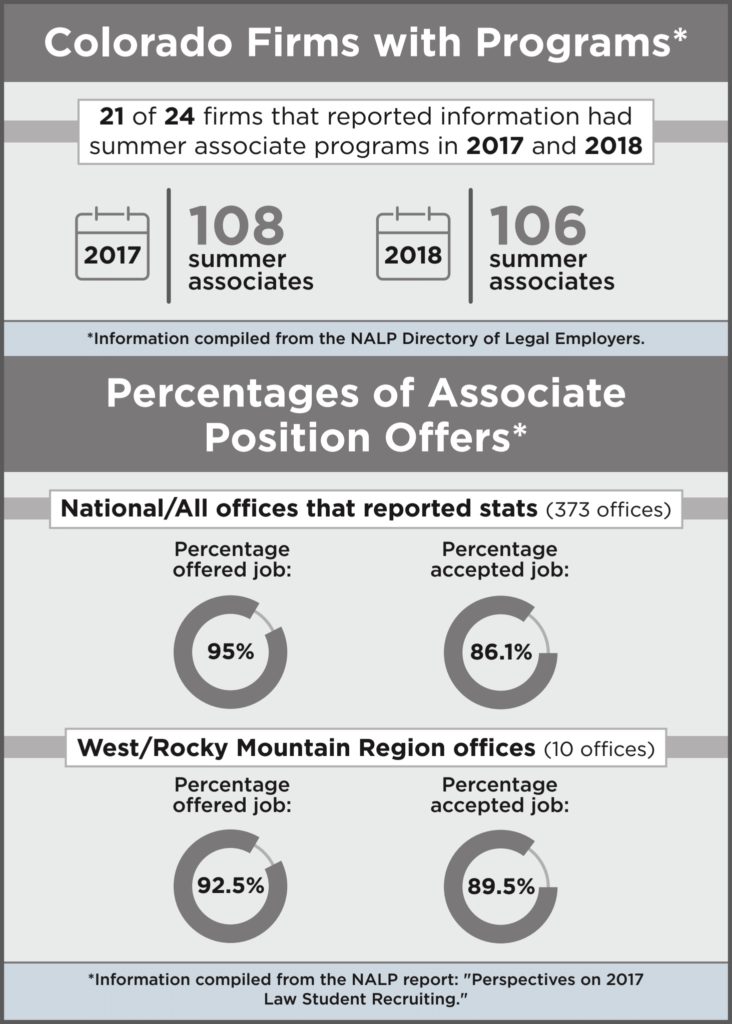 WHAT TO EXPECT
These programs are dedicated to training students and giving them a taste of the work in the field. "You're doing real work, the work that's happening in the firm," said Sheldon
Davis has done a lot of working this summer for Sherman & Howard, but also was given many opportunities to just get to know her future coworkers.
She listed some of her tasks this summer as research, making deposition outlines, drafting answers to complaints, drafting arguments for briefs and general litigation projects. She also attended mediations, pre-trial conferences and hearings for the National Labor Relations Board.
There are many social events for summer associates, like Davis, to network with and get to know attorneys at their firm. Dinners, lunches and CLEs are common. One night this summer, Sherman & Howard summer associates and attorneys were invited to a "Business of Beer" event hosted by brewery clients that discussed the legal challenges and barriers to entry in the brewery world.
These social events are done to help the summer associates and their future coworkers become familiar with each other. It is essential in making a smooth transition to being a full associate. "It's a good mentoring activity to create new relationships and bring along the more junior associates," said Fawley.
Another summer associate at Sherman & Howard, Alex Mancero said, "I felt welcomed into the family from day one. During my interview process, it meant a lot to me that I had genuine interactions with recruiters and attorneys. The opportunity to work in my specific practice area gave me an invaluable environment to get to know my future colleagues and hit the ground running next year." 
— Connor Craven