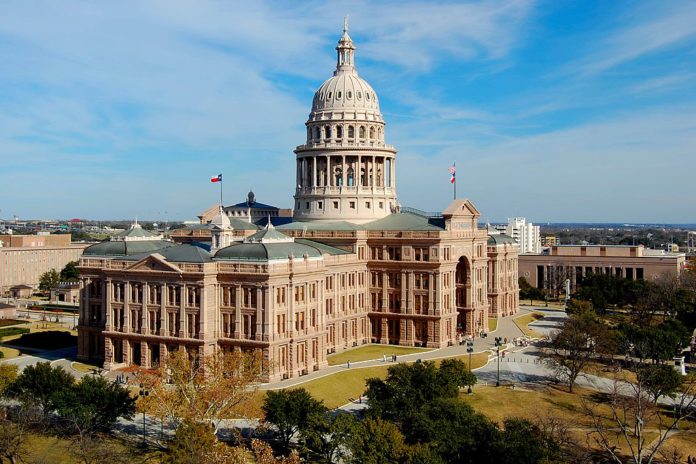 A Texas law that effectively deputizes private citizens to enforce a state ban on abortions after a fetal heartbeat becomes detectable has gone into effect. 
The Supreme Court did not issue any order in response to a petition by opponents of the measure to block it before midnight Central Daylight Time on the measure's Sept. 1 validity date. The request was filed as part of the court's "shadow docket" of cases that often do not involve full briefing on the merits of disputes.
"At bottom, the question in this case is whether – by outsourcing to private individuals the authority to enforce an unconstitutional prohibition – Texas can adopt a law that allows it to do precisely that which the Constitution forbids," said the opponents of S.B. 8 in their petition to Justice Samuel Alito. "The answer to that question must be no."
Texas Attorney General Ken Paxton and the rightist advocacy organization America First Legal Foundation, on behalf of Right to Life of East Texas Director and pastor Mark Lee Dixon, urged the justices against granting any relief to the law's foes.
In a series of cases that began with 1973's Roe v. Wade, the justices have held that women have the right to access abortion care. Under the 1992 decision in Planned Parenthood of Southeastern Pennsylvania v. Casey, states generally cannot prevent women from obtaining abortions before the stage of fetal development known as viability.
Viability occurs at about 24 weeks of gestation. In general, the heartbeat of a developing human being can first be observed in the embryonic period, at about six weeks of gestation, according to a website maintained by the Mayo Clinic.
S.B. 8 is "the most restrictive abortion law since Roe," said Steve Vladeck, a professor and constitutional law expert at the University of Texas School of Law, in an Aug. 31 Tweet. "[T]he fact that [the Supreme Court] is letting that happen is a pretty ominous harbinger of what's likely to come down the road, whether in this case, Dobbs or another," he continued. 
Vladeck referred to Dobbs v. Jackson Women's Health Organization, a case to be heard by the Supreme Court during its 2021-2022 term that squarely presents the question of whether to overrule Roe and Casey and rule that the Constitution does not include any right to obtain an abortion.
Signed into law by Republican Gov. Greg Abbott on May 19, S.B. 8 provides that any person can sue those who "aid or abet" an abortion. The "new, uniquely concerning twist," as Planned Parenthood of the Rocky Mountains Director of Strategic Communications Neta Meltzer described the stipulation in an email, "would allow anyone who is opposed to abortion – whether they have any association with a patient or not – to sue an abortion provider or anyone who helps a patient access an abortion after six weeks in Texas, such as by providing financial support or transportation." 
If successful, the plaintiff can be awarded a judgment in an amount of at least $10,000 against the defendant and also obtain injunctive relief. Recovery of attorney fees is also authorized. Proponents of the provision argue that it is a way to prevent profiteering from abortion. "The lawsuits would be against the individuals making money off of the abortion, the abortion industry itself," John Seago of Texas Right to Life told NPR. "So this is not 'spy on your neighbor and see if they're having an abortion.'"
"It's a very unique law and it's a very clever law," Josh Blackman, a professor and constitutional law scholar at South Texas College of Law in Houston, told The Texas Tribune in May. "Planned Parenthood can't go to court and sue Attorney General Ken Paxton like they usually would because he has no role in enforcing the statute. They have to basically sit and wait to be sued."
A group of more than 370 lawyers, including Vladeck, current and former elected officials, former judges, law professors and other members of the State Bar of Texas, argued in an April 28 letter to the speaker of the Texas House of Representatives that the odd enforcement mechanism is both unprecedented and unconstitutional under Lone Star State law. "This exceptionally broad cause of action and the almost unlimited array of potential defendants is inconsistent with the Texas Constitution's minimum requirements to maintain a civil legal action in Texas," they wrote. "The Texas Legislature cannot bestow standing on someone who has not personally suffered an injury without violating the separation of powers doctrine."
Meltzer explained that the law might also result in separation of women who want to end a pregnancy from those who can assist them during a stressful time. "This law isolates people seeking abortion, targeting their entire support network and discouraging their loved ones from helping them for fear of being sued," she said. 
The Texas law includes no exceptions for pregnancies resulting from incest or rape. "[A]s many of 46% of people seeking abortion care in Texas will carry their pregnancies to term against their will," said Meltzer. She referred to an estimate provided by the Texas Policy Evaluation Project at the University of Texas at Austin.
"Our creator endowed us with the right to life and yet millions of children lose their right to life every year because of abortion," Abbott said during the May bill-signing ceremony. The governor, a rumored 2024 GOP presidential candidate, emphasized his view that the measure "ensures that the life of every unborn child who has a heartbeat will be saved from the ravages of abortion." 
Opponents of the law asked a federal judge on July 13 to enjoin the measure on grounds that it transgresses barriers against abortion bans imposed by the United States Constitution. U.S. District Judge Robert Pitman of Austin scheduled a hearing on the request for Aug. 30, but the 5th U.S. Circuit Court of Appeals ordered Aug. 27 that the hearing be cancelled. 
Two days later, the same panel, made up of Judges Edith Jones, Stuart Duncan and Kurt Engelhardt, denied an emergency application to prevent the law from becoming operative. 
The law's challengers sought Supreme Court intervention on Monday by filing an emergency application with Alito for an injunction and an order vacating all stays of the proceedings in Pitman's court. They argue that S.B. 8 "would immediately and catastrophically reduce abortion access in Texas, barring care for at least 85% of Texas abortion patients (those who are six weeks pregnant or greater) and likely forcing many abortion clinics ultimately to close."
"We are asking the Supreme Court to uphold fifty years of precedent and ensure Texans won't be denied their constitutional right to abortion," said Alexis McGill Johnson, president and chief executive officer of Planned Parenthood Federation of America, in a statement.
According to the Guttmacher Institute, S.B. 8 will likely result in a twenty-fold increase in the average one-way driving distance to an abortion clinic in Texas, the nation's second-largest state in terms of physical space. Women seeking that care would likely see a mean jump from 20 miles to 248 miles of distance to a healthcare facility that can provide it.
"Without relief, starting Wednesday most Texans will be forced to travel hundreds of miles out of state for their abortion, if they can afford to do so," Johnson said. "The harm this law will cause will be insurmountable for far too many Texans, particularly Black, Latino, Indigenous people, those with low incomes and Texans in rural areas who already face significant barriers to care."
During the past decade the Lone Star State has enacted 26 distinct laws that impose restrictions on access to abortion services. As of 2017, 96% of the counties in the state had no abortion clinics. About 43% of Texas women live in those counties.
Between July 2013 and November 2019, 18 of the Texas' 40 abortion clinics closed, according to an NPR report. The U.S. Census Bureau estimated the state's 2019 population as 29 million people.
Colorado abortion clinics are expected to see an increase in the number of patients traveling to the state from Texas. "Here in the Rocky Mountains, we've seen this dynamic in action before," Meltzer said. "We absolutely anticipate an influx of patients as a result of this new ban."
She said PPRM would continue to assist women, whether residents of Colorado or not, to obtain abortion services. "Our patients come first and we are ready to help them navigate this incredibly difficult situation," Meltzer explained. "We will do everything we can to help them get the care they need."
Whether Alito has referred to the whole Supreme Court the request for an injunction against S.B. 8 and an order lifting the blockades of federal district court proceedings in the lawsuit against it is unknown.