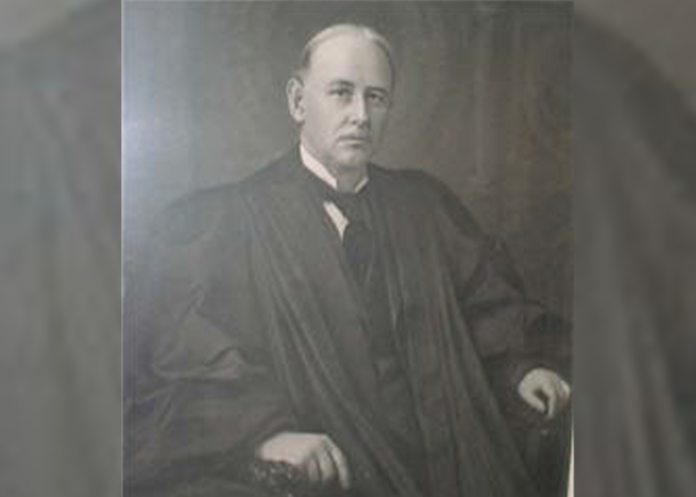 The Colorado Labor Wars resulted in the widespread alteration of labor regulations for miners across the state. But the deadly set of strikes, skirmishes and explosions across the state was soon to be the subject of much debate in the legal system. 
Aside from the delayed trial of 13 miners following their illegal exile for allegedly conspiring to blow up the Sun and Moon transformer in Idaho Springs, Colorado, the U.S. Supreme Court gave the Colorado governor the right to suspend the writ of habeas corpus. Then-Justice Robert Steele was the only judge to dissent to the suspension. Within a few years of that dissent, Steele was elected chief justice of the state Supreme Court. 
Steele's dissent drew attention nationwide, even though the issue had been resolved by the time the case hit the U.S. Supreme Court.
While the U.S. reserves the right to suspend habeas corpus in cases of rebellion or invasion that threaten public safety, the suspension clause of the U.S. Constitution is not so cut and dried. The U.S. Supreme Court case, Moyer v. Peabody, upheld the suspension clause. "The facts that we are to assume are that a state of insurrection existed and that the Governor, without sufficient reason, but in good faith, in the course of putting the insurrection down, held the plaintiff until he thought that he safely could release him," the opinion noted. 
After serving as chief justice for three years, Steele died at his home in Denver in October 1910. The Meeker Herald reported Steele died of "apoplexy" with his wife and daughter by his bedside. "Death came as he lived — peacefully," The New Era reported, later noting Steele "was one of the few men loved by everyone." 
The New Era reported "During the years that he has been on the bench he was the one judge against whose opinion no one ever directed the critical shafts of personalities. Whatever may have been the decision the people of this state recognized that right or wrong it was the honest opinion of an honest man honestly rendered." 
Steele is the namesake of an elementary school in Denver, and the subject of the 1913 book "Robert Wilbur Steele, Defender of Liberty" by Walter Lawson Wilder. 
Prior to his historic dissenting opinion in the Moyer case, Steele served as a clerk at the Arapahoe County Court, Denver district attorney and Denver County Court judge. According to his online obituary, Steele's memorial window hangs in the Supreme Court Room of the Colorado State Capitol.