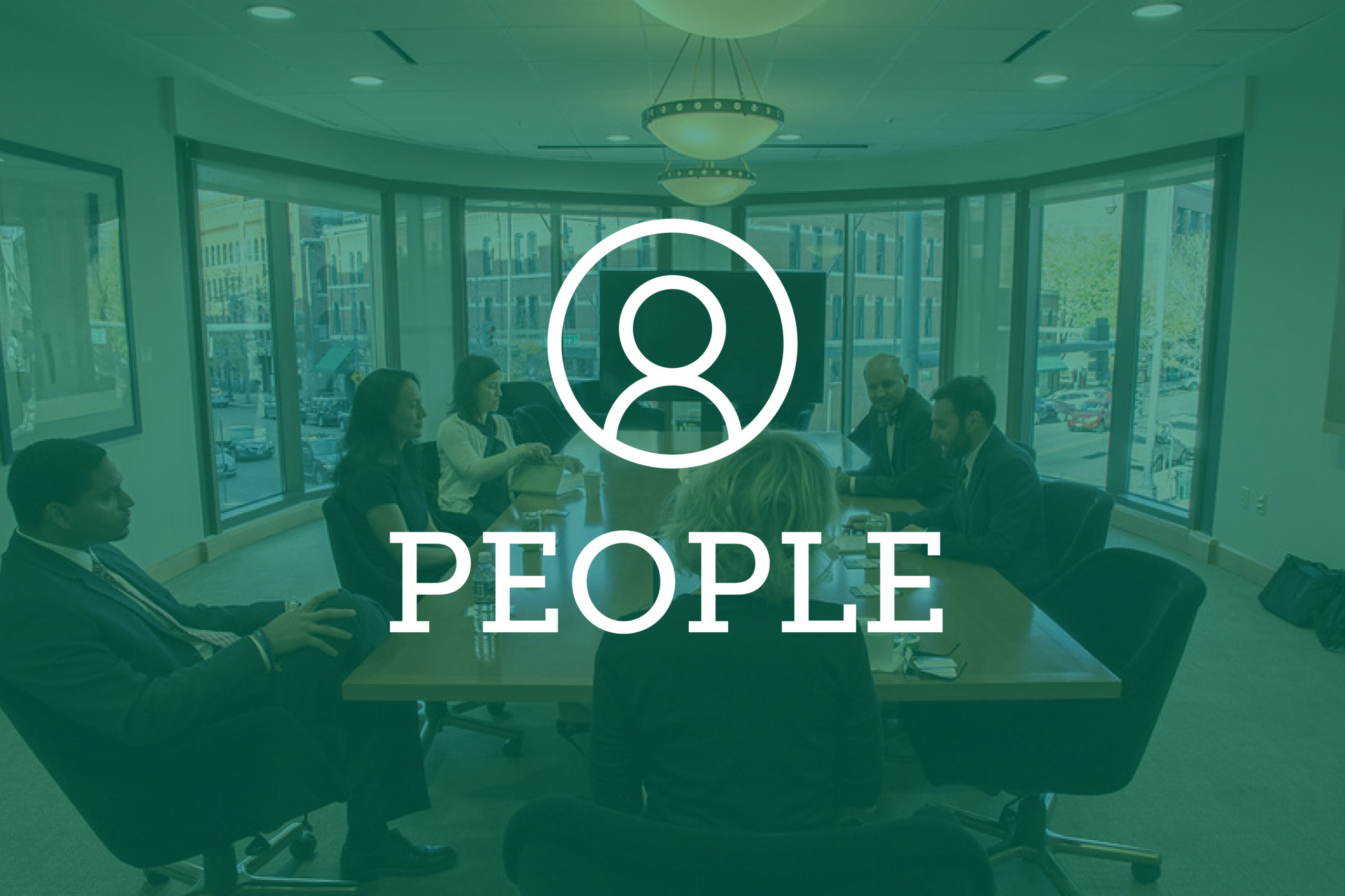 The Supreme Court Nominating Commission announced it is accepting applications from qualified attorneys for three Colorado Court of Appeals judgeships created by the retirements of Judge Daniel Taubman, effective Feb. 25, Judge John Webb, effective Feb. 29, and Judge Robert Hawthorne, effective Feb. 13. The commission will meet Nov. 19–20 at the Ralph L. Carr Colorado Judicial Center to interview applicants and select nominees for appointment by the governor.
Application forms are available from the office of the ex-officio chair of the Nominating Commission, Chief Justice Nathan Coats, 2 E. 14th Ave. in Denver, and the office of the court executive of any of the 22 judicial districts. Applications are also available at http://www.courts.state.co.us/Careers/Judge.cfm
The completed application must be submitted by 4 p.m. Oct. 28. Any person wishing to suggest a candidate to fill a vacancy may do so by letter to be submitted to any member of the nominating commission, with a copy to the ex-officio chair, no later than 4 p.m. Oct. 21.
The members of the Supreme Court Nominating Commission are: Kathleen Lord and Daniel Ramos, 1st Congressional District; Shannon Stevenson and Kimberley Jordan, 2nd Congressional District; Robert Scott and Sean Murphy, 3rd Congressional District; R. Stanton Dodge and Deborah Suniga, 4th Congressional District; Jay Patel, 5th Congressional District; James Carpenter and Michael Burg, 6th Congressional District; Carolyn Fairless and Heather Lipp, 7th Congressional District; and Connie McArthur, at-large.

Associate Watch
BakerHostetler announced Thursday the addition of patent attorney William Wilbar to its Denver office intellectual property group.
Wilbar focuses his patent prosecution practice on drafting and prosecuting patents for a variety of technologies in optical communication systems, computer animation, image capture and adaptive bit rate streaming. 
Wilbar received a law degree from the University of Colorado Law School and a bachelor's degree from Columbia University.
Coan Payton & Payne announced Wednesday that attorney Andrew Pipes has joined the firm.
Pipes' practice focuses on corporate and real estate related matters including: purchase and sale transactions; business organization and capitalization; corporate M&A transactions; land planning and development; all issues related to financial institutions and lender/creditors' rights involving real estate and commercial loan transactions.
Prior to joining CP2, Pipes clerked for Judge Todd Taylor in Weld County, where he worked on civil issues including breaches of contract, judicial foreclosures, personal injury, business disputes, construction defects and torts.
Pipes is a graduate of the U.S. Air Force Academy where he earned his undergraduate degree. He received a law degree from the University of Kansas School of Law and a master's degree from Oklahoma State University.
Before attending law school, Pipes spent five years as an active duty Air Force officer and served in Afghanistan. In addition to his work at CP2, he is currently in the Air Force Reserves.
Somach Simmons & Dunn announced Wednesday the firm has added Leila Behnampour as an associate in the its Colorado office, where she joins shareholders Sarah Klahn and Ramsey Kropf.
Behnampour has nearly a decade of experience in litigation and transactions involving water law, administrative law, real property and local government law.
The Colorado office now has five professionals, doubling in size over the past year.
Behnampur received a law degree from Lewis & Clark Law School and a bachelor's degree from Whitman College. She was previously a law clerk for the Division 1 water judge and chief judge of the 19th Judicial District in Colorado.

GOOD FOR YOU
Brownstein Hyatt Farber Schreck announced Wednesday that Matthew Nyberg, a shareholder in its Denver office, has been elected to the board of directors of Team Breckenridge Sport Club.
As part of his two-year term, Nyberg will help guide Team Breckenridge Sports Club's strategic vision. Nyberg has been involved with the organization for several years, as his son is currently a member of its ski team.
Hall Estill, acting under its Rocky Mountain Patent trade name, has announced that Jeff Schell has been named president of TiE Denver, a nonprofit entrepreneurship support organization in Colorado.
JUDICIAL
ANNOUNCEMENTS
The 4th Judicial District Nominating Commission nominated three candidates for a district court judgeship created pursuant to Senate Bill 043, effective Jan. 1. Nominees Frances Johnson and Steven Paul, both of Colorado Springs; and William Moller of Woodland Park were selected by the commission on Oct. 2.
The governor has 15 days from Oct. 3 to appoint one of the nominees as 4th district judge. 
Comments regarding any of the nominees may be sent via e-mail to the governor at [email protected]