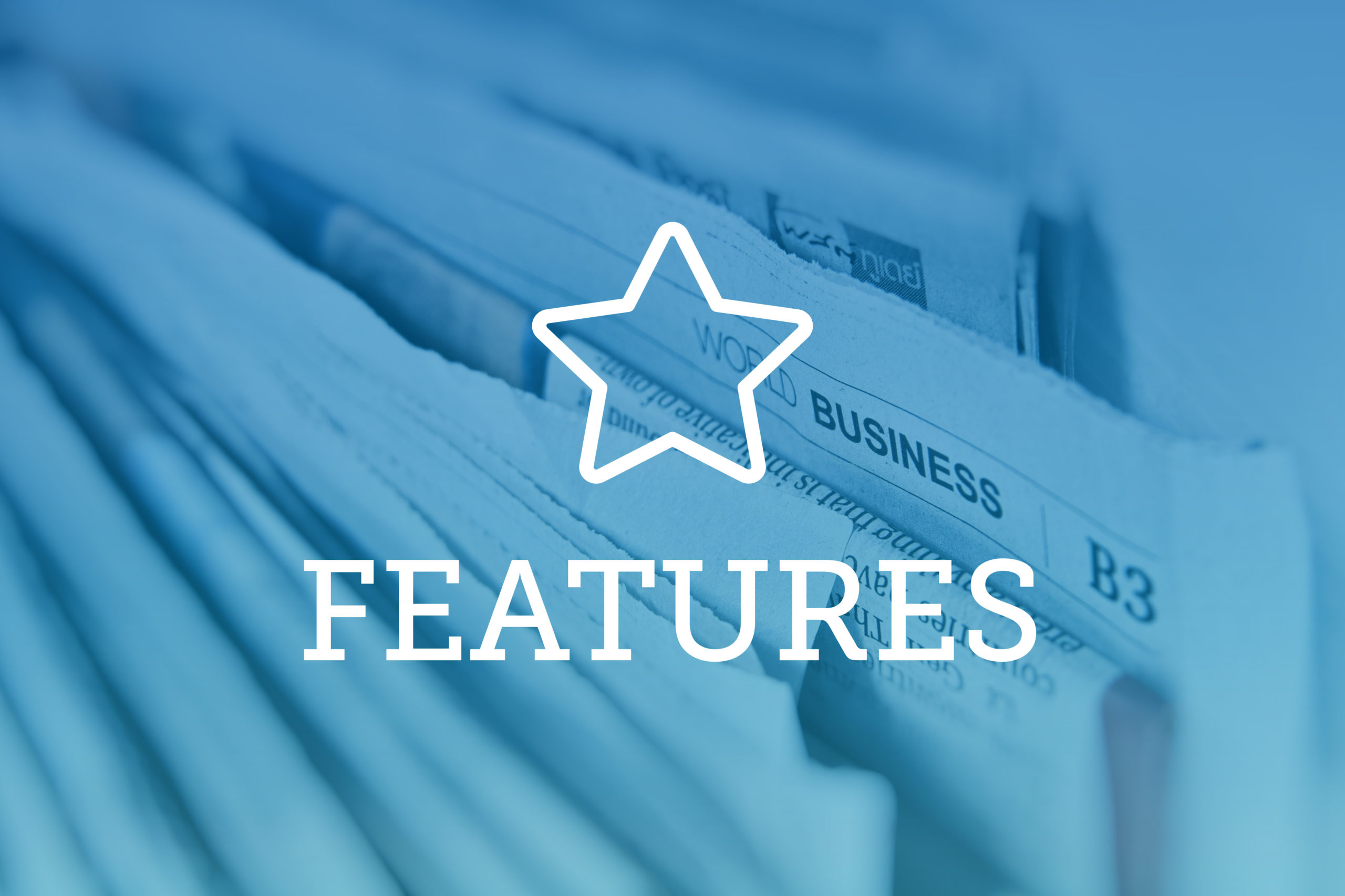 Over the years, Brownstein Hyatt Farber Schreck shareholder Greg Vallin has represented local and national clients on all kinds of real estate and development deals — developments of sizeable residential communities or golf courses, the sale of large Colorado ranches, land trusts looking to preserve scenic open spaces and critical wildlife habitat. But he'd never seen a land deal quite like the one he helped close earlier this spring, and he doesn't imagine he'll see another like it any time soon. 
About 35 miles south of Denver, just west of I-25, sits a roughly 1,500-acre swath of land with soft hills and views of the mountains to the west combined with convenient access. Viewed through the eyes of a developer, the location is a no-brainer spot to build hundreds of luxury homes, precisely the picture someone at Lowe Enterprises Real Estate Group saw in their mind's eye when the company purchased the property more than a decade ago. 
"They had intended to do a high-end, large master plan community," Vallin said. "It's a beautiful property, close to Castle Rock and I-25 but still feels very remote; fantastic for residential development." 
That alluring image, however, had crystalized pre-2008. In September of that year, the stock market crashed, financing froze and construction in Colorado and just about everywhere else in the country seemingly halted overnight. It took several years for Lowe to revisit the project, known as the Canyons South development, in earnest. The company had the property zoned and platted and had begun to work through various infrastructure and jurisdictional issues. But the timeline started to stretch on too long, and the company decided instead to look for a buyer.
Selling a large parcel that was already partially developed proved to be just one of the challenges involved with brokering a sale for Canyons South. Nevertheless, Hines Acquisitions, a Houston, Texas-based development company with a significant Denver presence, signed a letter of intent last year to purchase. That's when Vallin got involved on behalf of Lowe.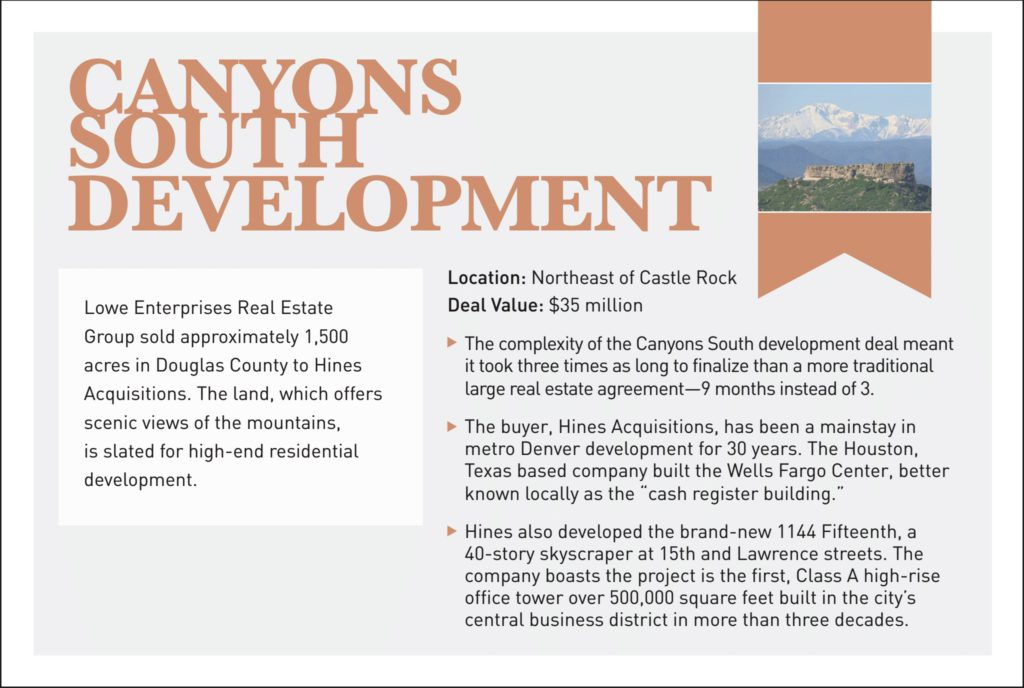 Discussions eventually led to the somewhat complicated and unusual arrangement finalized this spring. In a $35 million deal, Hines agreed to purchase 1,100 acres of Canyons South with Lowe retaining control of 400 acres on the southern end of the property. 
"In a simple transaction, the seller would sell, and the buyer would buy, and they'd wash their hands and be done with it," Vallin said. "As we got into it and really started to delve into what it was going to take to keep these two properties tied together, it became apparent this was not going to be a quick sale." 
In this case, there's a single zoning document for the entire property and the companies have to work together, sharing obligations and coordinating on things such as the location of connection points for utilities and where to build roads. Vallin said he believed the shared agreement was necessitated by the fact that the deal was so significant; even a company of Hines' size, he said, was only willing to take on a portion of the project — at least at first. "It's quite unusual," Vallin said. "I've never worked on a deal like this where they were tied together — most bulk sale deals don't have a tie-together provision." 
According to Vallin, the size of the deal meant that the potential buyer pool was limited. "There are not that many developers that have the kind of access to cash that would allow a deal of this magnitude; Hines was sort of the perfect buyer in this scenario." 
The complexity of the deal, Vallin said, also accentuated the typical push-and-pull in a big real estate deal between a seller looking to stick to a particular timeline and a buyer looking for extra time to work with. But not enough to hold up the deal, which closed on May 18. "Because they were both sophisticated players in this space, it was a really fun deal," Vallin said. "It could have been really painful if the two players were not on the level they were, but it was a good, fun transaction." 
— Chris Outcalt