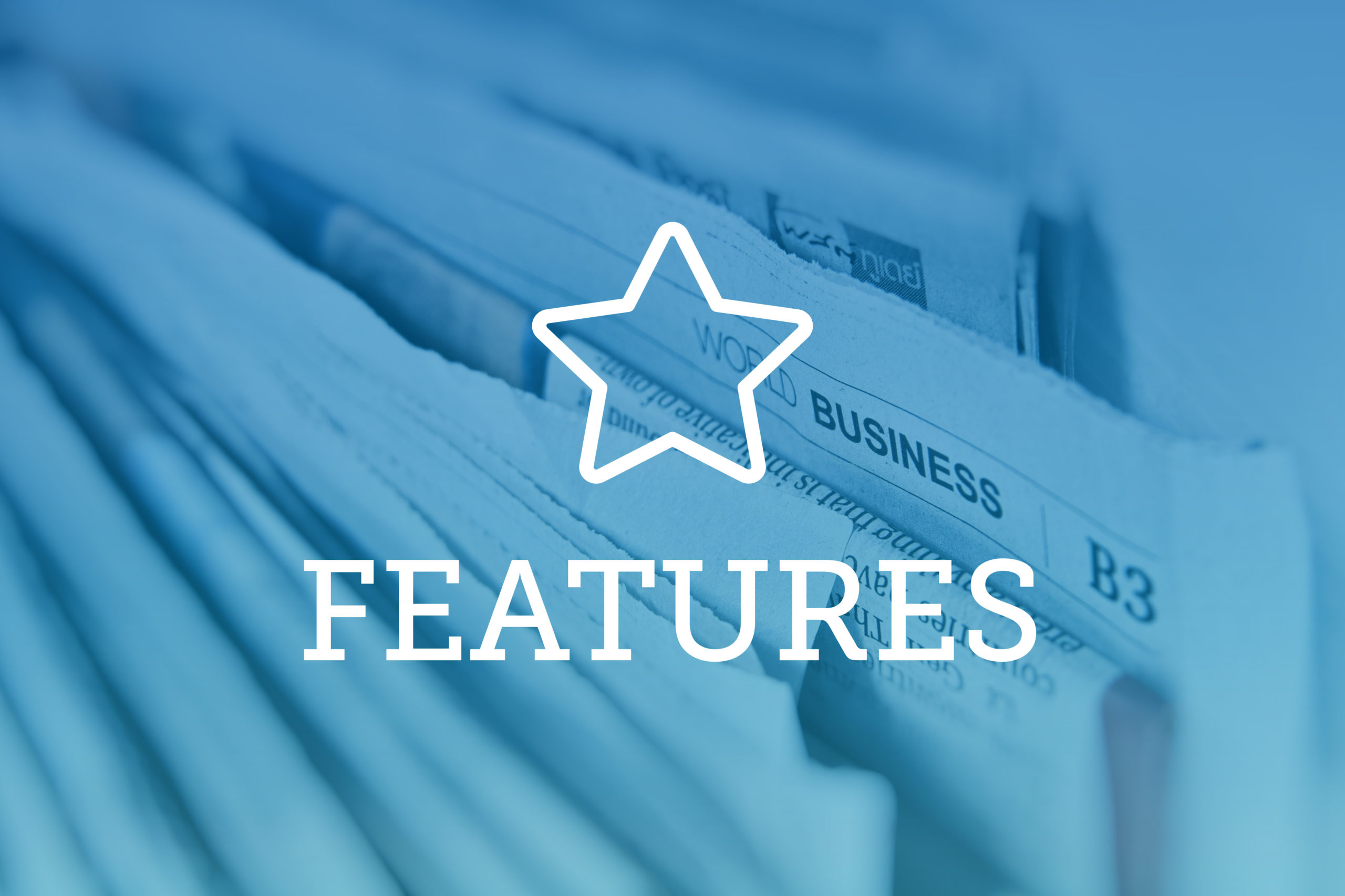 The 2018 Top Verdicts include a major case involving DaVita Healthcare Partners, a high-profile whistleblower case that took place on Bagram Air Force Base and a worker's compensation case that earned the attorneys a nomination for the Colorado Trial Lawyers Case of the Year Award. 
Due to a tie, we list the top 11 cases that made up the 10 largest jury verdicts of 2018. After damages caps, post-trial motions, interest and attorneys' fees, final judgments often vary from the amount awarded by the jury that is listed here.
The list and case information on 2018's largest verdicts were provided by Jury Verdict Reporter of Colorado with some additional reporting done by Law Week Colorado. 
The following case descriptions only reflect the jury verdict amount and do not reflect post-judgment awards, adjustments such as treble damages or post-trial settlement amounts.
1)$383,500,000-Menchaca v. DaVita Healthcare Partners, Inc; Saldana v. DaVita Healthcare Partners, Inc.; and Hardin v. DaVita Healthcare Partners, Inc. 
Plaintiffs' Attorneys: Robert Carey, E. Tory Beardsley and Molly Booker of Hagens Berman Sobol Shapiro (Phoenix), and Stuart Paynter of Paynter Law Firm (Washington, D.C.) 
Defendant's Attorneys: Michael Prangle of Hall Prangle & Schoonveld (Chicago), Jacqueline Sharuzi-Brown of Hall Prangle & Schoonveld, and Jonquil Whitehead of Hall Prangle & Schoonveld (Las Vegas) 
Judge: R. Brooke Jackson, U.S. District Court for the District of Colorado
Type of Claim: Wrongful death resulting from medical malpractice; negligence and fraud by concealment; violation of the California Consumer Legal Remedies Act 
The plaintiffs, the estates of Irma Menchaca, Gary Saldana and Deborah Hardin, claimed that DaVita knowingly withheld information from patients and their primary care physicians in its use of an acid concentrate in its dialysis process. According to the plaintiffs, DaVita knew that its use of the acid concentrate, GranuFlo, could trigger cardiac arrests but did not inform patients or their doctors. Gary Saldana, Irma Menchaca and Deborah Hardin suffered cardiac arrests and died.
The plaintiffs claimed that GranuFlo, warned DaVita of the potential risks, but DaVita didn't institute proper safety measures to ensure it was safe for all patients before administering the substance. 
DaVita claimed that the product was safe and had proper FDA testing backing the company's decision to administer the medication and denied that any wrongful conduct on its part caused the cardiac arrests or the patients' deaths. DaVita said that the issues raised regarding its alleged negative clinical side effects have been debunked, and nephrologists use GranuFlo daily for their patients. DaVita also said that the plaintiffs did not claim that the product itself was dangerous and asserted that there was substantial evidence that the GranuFlo product is safe and effective. 
The jury ruled in favor of the three plaintiffs with damages totaling $8.5 million in compensatory damages and $375 million in punitive damages. As of the time of Jury Verdict Reporter of Colorado's reporting in June, post-trial motions were pending, and DaVita said it would appeal the case because the punitive damages awards for each of the three plaintiffs exceeded the limits imposed under the applicable state laws in California and Illinois, as well as those set forth by the U.S. Supreme Court, relative to the size of the compensatory damage awards. 
In November, DaVita entered settlement agreements with all parties in the case. 
2)$15,991,200- Warembourg v. Excel Electric
Plaintiff's Attorneys: Kurt Zaner and Sarah McEahern of Zaner Harden Law
Defendant's Attorneys: Julie Richards and Jane Lucero of Harris Karstaedt Jamison Powers
Judge: Nancy Salomone, 20th Judicial District 
Type of Claim: Premises liability: explosion on job site
On Sept. 9, 2015, Brian Warembourg was injured while installing flooring at a residential development in Berthoud. The developer had contracted Excel Electric, Inc. to install the electrical wiring for the homes that were being constructed. 
Warembourg said that he accessed power from Excel's temporary electrical box, and the box exploded and caused Warembourg serious injuries including electroshock, second-degree burns to his right hand and complex regional pain syndrome. 
Warembourg claimed that the electrical box was dangerous and Excel failed to use reasonable care to protect the plaintiff from the danger. 
Excel claimed that the plaintiff was negligent and caused his own injuries and that his employer, Schmidt Custom Floors, Inc., failed to properly train him about electrical safety. Excel also alleged that Schmidt's failure contributed to Warembourg's injury. Excel also contested the extent of Warembourg's injuries and damages. Excel kept the electrical box for a period of time and then destroyed it and said the court ruled that there was spoiliation of evidence. The court, sua sponte, imposed a sanction of irrebuttable presumption. 
The jury was instructed to find that the electrical box was unreasonably dangerous, and the defendant did not have an opportunity to rebut the claim that the box was unreasonably dangerous. 
The jury awarded a total verdict of $15,991,200 in favor of Warembourg with $5,330,400 for non-economic losses, $5,330,400 for economic losses and $5,330,400 for physical impairment or disfigurement.
The case is nominated by the Colorado Trial Lawyers Association for its annual Case of the Year Award, and Kurt Zaner said he and Sarah McEahern overcame obstacles in premises liability law, lost evidence and difficulties in demonstrating their client's injury in order to reach the favorable jury outcome. 
McEahern told Law Week earlier this month they built a narrative around how Warembourg's injuries deprived him of his previously active lifestyle and his ability to participate in his children's sports as well. 
"His life revolved around sports and his kids' sports, and so being able to put on a happy face so he could be with his kids for an hour or so is worth it for him," she said. 
The case is continuing on appeals, but Zaner said regardless of the final outcome, "the biggest win is having given Brian that feeling that someone fought for him … vindicated that he didn't do anything wrong, and that these injuries are real, and that his life has been forever changed."
3)$6,333,000- Blatchley v. St. Anthony Summit Medical Center 
Plaintiff's Attorneys: James Puga and Molly Greenblatt of Leventhal & Puga
Defendant's Attorneys: Thomas Evans and Michael Foley of Rendigs Fry Kiely & Dennis 
Judge: Wiley Daniel, U.S. District Court for the District of Colorado
Type of Claim: Medical malpractice – hospital and nursing malpractice; loss of consortium
Jody Blatchley, then-coach of the New Zealand Women's Slopestyle Snowboard team, which was training at Keystone Resort in Summit County, was demonstrating a snowboard jump when he fell and fractured his left knee and right heel. He was transported to St. Anthony Summit Medical Center's emergency room and had surgery on his leg and heel. He also developed compartment syndrome in his left leg, which he alleged went undiagnosed and untreated for three days which resulted in permanent and serious injuries. 
Blatchley sued St. Anthony Summit Medical Center, the two treating doctors, three physician's assistants and Vail Summit Orthopedics. All parties except for St. Anthony Summit Medical Center settled with Blatchley.
St. Anthony asserted that its employees appropriately assessed Jody Blatchley and communicated with other providers. The hospital denied negligence and causation and alleged that Blatchley's original injuries would have caused him to sustain permanent life-altering injuries, damages or losses. 
Blatchley was 32 years old at the time of the injury, and he claimed past and future economic and non-economic losses including past medical expenses; past lost earnings, benefits and home services; future loss of earnings and benefits plus future medical and life care expenses. Delfina Blatchley also claimed loss of consortium. 
The jury returned a total verdict of $6,330,000 plus interest and costs for Jody and Delfina Blatchley. St. Anthony Medical Center filed a motion for appeal this month, challenging a final judgment and a denied motion for a new trial.  
4)$6,000,000-Oslund v. Mullen 
Plaintiff's Attorney: Zachary Warren of Highlands Law Firm
Defendant's Attorneys: Jennifer Kemp and Robert Huss, Colorado Attorney General's Office 
Judge: Magistrate Kathleen Tafoya, U.S. District Court for the District of Colorado
Type of Claim: Violation of civil rights – Eighth Amendment; prisoner civil rights
Jayson Oslund is serving a life sentence in the custody of Sterling Correctional Facility. In the morning of March 7, 2013, the plaintiff suffered a seizure and fell backward and hit his head on a cement floor. The parties stipulated that in the afternoon of March 7, Oslund had an epileptic seizure in his cell and correctional officer Mullen responded to the plaintiff's cell pursuant to a call for assistance. Oslund claimed that Mullen beat him and slammed him to the ground, causing him to hit his head.
Oslund claimed that the incident was an example of cruel and unusual punishment and a violation of his human rights. He claimed that he is unable to walk or stand after the incident and that he is permanently impaired and confined to a wheelchair as a result of his injuries. 
Mullen denied that he violated Oslund's rights and that he ever assaulted him. 
The jury awarded Oslund $5 million in compensatory damages and $1 million in punitive damages, but the court vacated the jury verdict and ordered a new trial.
5)$4,200,755-City and County of Denver v. Anderson-ORP Trust
Plaintiff's Attorneys: Reneé Goble and Edward Gorman of the Denver City Attorneys' Office
Defendant's Attorneys: Mikaela Rivera and Jennifer Lake of Waas Campbell Rivera Johnson & Velasquez
Judge: Ross Buchanan, 2nd Judicial District
Type of Claim: Condemnation 
The City and County of Denver filed an eminent domain proceeding against Anderson-ORP Trust to acquire 3900 Race Street, a parcel to be used by the city in a stormwater project. The jury was to determine the fair market value of the property as of the date of valuation, Oct. 13, 2017.
The petitioner claimed that the reasonable market value was $1,959,810 as of the date of valuation, and the respondent claimed that the reasonable market value of the property was $8,725,000. Before the lawsuit was filed, the city made a written offer of $2.546 million and verbally offered $4 million the week before the start of trial, and there was no response. The jury determined the value was $4,200,755.
6)$3,703,999.56-Fisher v. Peregrine Management of Colorado
Plaintiff's Attorneys: Jerome Reinan and Jeremy Pollack of the Law Offices of J.M. Reinan
Defendant's Attorney: Tripp Lake of Lewis Brisbois Bisgaard Smith 
Judge: Elizabeth Weishaupl, 18th Judicial District
Type of Claim: Medical malpractice – assisted living facility; negligence; breach of fiduciary duty; fraud
Robert Fisher had severe dementia and lived in the Peregrine Senior Living facility. His wife and plaintiff, Bonnie Fisher claimed the defendants promised he would be safe after he was moved to an affiliated assisted living facility. Within his first day living at the facility and within the following 10 months, Robert Fisher fell five or six times. Fisher also sustained a brain injury after being attacked by another patient, whom Bonnie Fisher alleged had a history of aggressive behavior. Britny Otto, administrator of the facility, did not report the incident to his wife or police, as the law requires. 
The brain injury made Robert Fisher more prone to falls, and Bonnie Fisher alleged that Otto tried to cover up the attack and that Peregrine didn't keep enough staff on hand to supervise patients with dementia. 
The defendants said they worked with third-party contractors who regularly checked on Robert Fisher and that they were in regular communication with his wife. 
Otto denied allegations of a cover up and that Peregrine did not report the incident with the other patient because it couldn't determine intent to harm. Peregrine also alleged that it cooperated with an investigation into the incident by the Aurora Police Department, which declined to file charges against Peregrine, Otto or the other resident who injured Fisher. 
The jury awarded Fisher $403,999.56 and $3.3 million in punitive damages. The parties entered into a confidential settlement agreement prior to the entry of the verdict, though, and the verdict will be set aside by agreement of the parties with no judgment entered against any defendant.
7)$1,742,800-Cejka et al v. Vectrus Systems Corporation
Plaintiffs' Attorneys: Raymond Martin and John Fitzpatrick of Wheeler Trigg O'Donnell, and Steven Hartmann of Freeborn & Peters (Chicago)
Defendant's Attorneys: Emily Keimig of Sherman & Howard and Daniel Lula and Robert Matsuishi of Payne & Fears (Irvine, California) 
Judge: Magistrate Judge Michael Hegarty, U.S. District Court for the District of Colorado
Type of Claim: Employment: wrongful discharge in violation of public policy; retaliation in violation of the Defense Contractor Whistleblower Protection Act (claim by James Walker); request for punitive damages. 
This whistleblower case involved five plaintiffs who were hired by Vectrus for security investigative services at Bagram Airfield in Afghanistan. 
The plaintiffs were responsible for managing base access for local service providers and international third parties. 
Through their work, the plaintiffs in 2013 found breaches in security protocol that led them to report concerns to their supervisors and the U.S. military, among other activities.
The plaintiffs alleged that they discovered instances when data in the system had been altered clandestinely and information that was important to maintaining the security of Bagram and other military facilities was deleted from the system. 
The plaintiffs reported their concerns to their supervisors, and the plaintiffs said they were told to stand down. The plaintiffs ultimately informed U.S. military officials and cooperated in a joint investigation by military and counterintelligence officers and Air Force Office of Security Investigations. 
There was a determination that significant security protocols had been breached, and eight of the defendant's employees were removed from Afghanistan. Within the next two months, Victor Cejka, Jamie Lytle and Jennifer Cross were fired, and James Walker and Steven Wascher were assigned to dangerous forward operating bases — the front lines of the war in Afghanistan where shelling was intense. Prior to arriving at Bagram, none of the plaintiffs had ever been criticized for their performance or disciplined, or received any communication about poor performance or discipline; none had ever been fired from a job, and all had distinguished experience serving in the U.S. Armed Forces or municipal police departments. 
The defendant contended that the three fired employees had committed wrongdoing and claimed that the other two plaintiffs, who had been reassigned to forward bases, had been laid off rather than constructively discharged. 
The court granted defendant's motion for summary judgment on the outrageous conduct claims by Walker and Wascher.
Although Wheeler Trigg O'Donnell is typically focused on defense-side litigation, Martin told Law Week last August that he and Fitzpatrick got involved in the case because they felt the plaintiffs were in the right and that the case would be aggressively defended.  Martin said he thought the character of the plaintiffs was a key factor in receiving the jury verdict. 
"I think our clients were the reason the jury did what it did," Martin said. "They are wonderful people, and I think the jury concluded that they had compelling claims."
Following the jury verdict, both sides filed motions for appeal, and as of this month, the U.S. District Court entered a final judgment for plaintiff James Walker for attorneys fees, costs and expenses.
8)$1,671,944.98-Nuzman v. Obering 
Plaintiff's Attorneys: Jason Jordan and Michael Douglass-Harris of Jordan Law
Defendant's Attorney: Thomas Clark of Clark Legal Services
Judge: Ross Buchanan, 2nd Judicial District
Type of Claim: Personal injury – auto collision – intoxicated driver; request for punitive damages. 
London Nuzman alleged that she was injured in a car crash when the defendant, Trevor Obering, ran a red light and T-boned her car on Colorado Boulevard. Nuzman claimed that Obering was speeding, up to 70 mph in a 35-mph zone, while intoxicated. 
Nuzman sustained a fractured hip and collarbone that required surgery as well as neck and back injuries. In closing, Nuzman requested $500,000 for non-economic damages, $478,951.98 for economic damages and $2 million for physical impairment plus punitive damages. The jury awarded Nuzman $1,671,944.98 plus statutory interest from the date of the accident. 
9)$1,500,000-Weber v. Pesaran
Plaintiff's Attorneys: Alan Shafner and Allie Shafner of the Law Offices of Alan C. Shafner, and Sean Olson of Olson Law Firm
Defendants' Attorneys: For Keyan Pesaran, Andrew Scott of White and Steele; For Nahid Pesaran and Ahmad Pesaran, Kevin Ripplinger and Brian Kennedy of Franklin Patterson & Associates
Judge: Thomas Mulvahill, 20th Judicial District Judge
Type of Claim: Wrongful death – auto rollover; admitted liability; felonious killing claim against Keyan Pesaran; Family Car Doctrine claim against Nahid Pesaran and Ahmad Pesaran.
On Dec. 6, 2015, Nicole Weber, who was 21 at the time, was a back-seat passenger in a Jeep driven by Keyan Pesaran. Pesaran, Weber and a group of about 40 to 60 University of Colorado students had gone to Steamboat Springs for a weekend ski trip. Pesaran, Weber and another passenger were returning to Boulder when the Jeep went off the highway and rolled several times. Weber, who was not wearing a seatbelt, was ejected from the vehicle and died. 
Julie Weber, Nicole's mother, alleged that Pesaran was negligent for driving at a speed of 101 mph while he was under the influence of illicit drugs including Xanax and marijuana. Weber alleged that Pesaran fell asleep at the wheel before the crash. 
The plaintiff sued Pesaran's parents under the Family Car Doctrine. Pesaran admitted that he was negligent, and his negligence caused the accident, but he denied that the accident was caused by any impairment due to drugs or alcohol. 
He also denied that he living with his parents when the accident occurred. Ahmad and Nahid Pesaran, Keyan Pesaran's parents, admitted that they bought a car for Keyan Pesaran's use but denied they had an ongoing ability to control the use of the car and denied liability for damages under the Family Car Doctrine.
The jury ruled in favor of Weber, and against Keyan Pesaran, for $1.5 million in non-economic losses, and in favor of Keyan Pesaran's parents, Nahid Pesaran and Ahmad Pesaran on the Family Car Doctrine claim.
The court ruled that Keyan Pesaran's conduct constituted a felonious killing; because of that, the damages cap does not apply, and a judgment was entered for $1.5 million.
9)$1,500,000-McCullor v. McClelland 
Plaintiff's Attorneys: Marlo Greer and Susan Scholl of The Greer Group 
Defendant's Attorneys: Robert Jones of Paul Edward & Associates and Sean Karls of Stuart Jorgensen & Associates
Judge: John Wheeler, 18th Judicial District Judge
Type of Claim: Personal injury – auto collision
On July 7, 2014, Nicole McCullor was a back-seat passenger in a vehicle driven by Roberta Daw. Daw was driving eastbound on Arapahoe Road when it made a left turn onto North Greenwood Plaza Boulevard. 
Matt McClelland's vehicle struck the right rear passenger side of Daw's vehicle, and McCullor alleged that she sustained serious injuries as a result of the collision. 
McCullor claimed that McClelland ran a red light and caused the collision and as a result, she sustained a herniated lumbar disc that reqiured two surgeries with the possibility of future surgeries as well. 
McClelland denied negligence and disputed causation and damages. He alleged that the plaintiff had pre-existing cervical injuries.
The jury awarded McCullor $1.5 million with 35% negligence assigned to McClelland and 65% assigned to Daw, who was a non-party and settled had settled with McCullor before trial.
10)$1,300,000-Moon v. Gooden
Plaintiff's Attorneys: Stephen Burg and David Crough of Burg Simpson Eldredge Hersh & Jardine
Defendant's Attorney: Colin Campbell of Campbell Latiolais & Averbach
Judge: David Stevens, 18th Judicial District
Type of Claim: Personal injury – motorcycle/auto collision; admitted liability
Calvin Moon alleged that he was seriously injured when Jill Gooden's vehicle struck his motorcycle on Aug.16, 2014. 
Moon had been traveling eastbound on Highlands Ranch Parkway and Gooden was westbound on Highlands Ranch Parkway. Moon said he had a green light at the intersection and alleged that Gooden took the right of way and made an abrupt left turn directly in front of him. Gooden admitted liability and disputed causation and damages.
In the collision, Moon sustained a broken nose, separated shoulder, fractured tibia and fractured kneecap. 
The jury awarded Moon $1.3 million plus statutory interest. The total judgment was calculated to be $1,668,365.80.