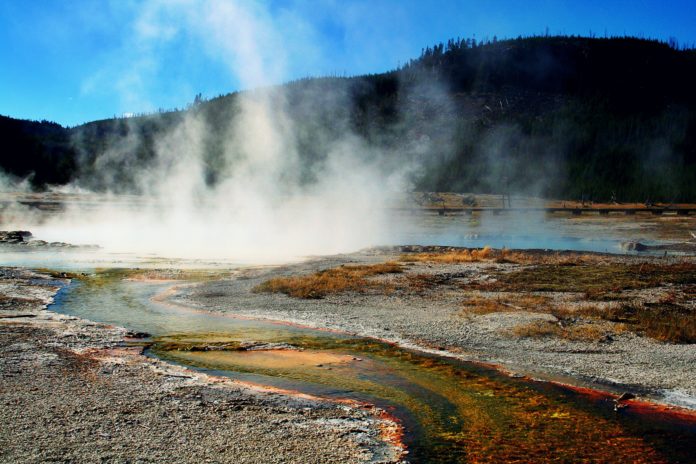 What should have been a day of treasure hunting in 2018 went south after Mark Lantis veered off trail near Mount Holmes in the northwest corner of Yellowstone National Park in Wyoming. 
After a night spent "wet, cold and scared" in bear country, Lantis was airlifted out and charged with disorderly conduct. More than three years later on Nov. 2, the case wound up in the 10th Circuit Court of Appeals where a division of the court upheld Lantis' disorderly conduct conviction. 
Lantis, an oilfield roustabout, was among a community of international adventurers looking throughout the Rocky Mountains for the Forrest Fenn Treasure — a cache of valuables hidden by New Mexico art dealer Forrest Fenn in 2010. While the treasure was discovered last year in an undisclosed Wyoming location, shockwaves from the 10-year treasure hunt live on, including last week's 10th Circuit opinion. 
After his rescue, a park ranger cited Lantis for disorderly conduct for having "knowingly or recklessly creat[ed] a risk of public alarm, nuisance [or] jeopardy." Lantis was convicted of the charge by a magistrate judge and sentenced to pay $2,880 to the National Parks Service. He was also sentenced to five years of unsupervised probation with a five-year ban from Yellowstone. 
Lantis appealed to a district court and argued, among other points, that the magistrate judge did not apply the proper mens rea element to his case. The district court affirmed Lantis' conviction without oral arguments, prompting him to appeal again to the 10th Circuit. 
Appealing to the 10th Circuit, Lantis maintained that the district judge applied the incorrect legal standard to the recklessness charge and that he wasn't subjectively aware of the risk he created by going off trail. He also held that the magistrate judge's written order was "completely devoid of any finding that [he] subjectively knew the risk he was creating."
The magistrate judge looked at the objective facts surrounding the treasure hunt and eventual rescue to infer Lantis' state of mind, and the 10th Circuit Court of Appeals upheld the same reasoning. 
Some of the surrounding facts that implied Lantis' understanding of the risk, according to the courts, include that he had packed several cans of bear spray, a walkie-talkie, his cell phone and a handheld GPS. Based on these facts, according to the court, Lantis "was likewise aware of this risk and consciously disregarded it." 
The 10th Circuit Court of Appeals upheld the misdemeanor disorderly conduct charge. 
This is not the first time that the hunt for the Forrest Fenn Treasure has ended in the courts or misfortune. Five treasure hunters died in pursuit of the treasure, including several Colorado residents. Since 2019, a handful of lawsuits have cropped up against Fenn, who died last year. Most plaintiffs allege that they discovered the treasure or that they were sabotaged and, as a result, the treasure was rightfully theirs.