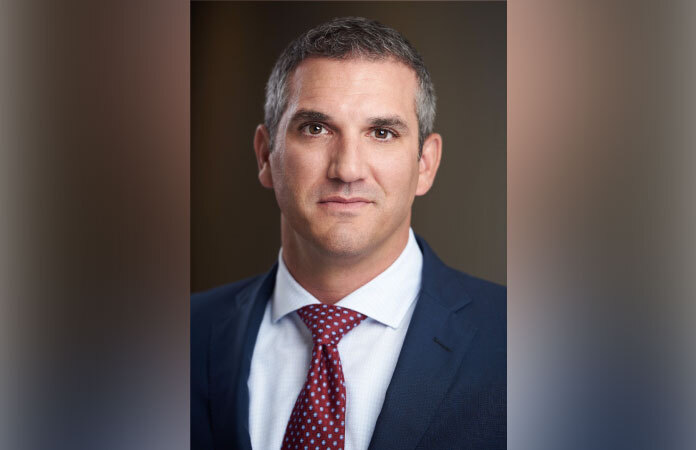 The Colorado Trial Lawyers Association has a new president. Jason Jordan, a partner at Jordan, Herington & Rowley, was elected to lead the specialty bar association for a one-year term.
"I am thrilled to have the opportunity to further protect the right to a jury trial in CTLA leadership," Jordan said in an August news release. "Through legislation, educational events, media relations and networking opportunities, I will be furthering our advocacy efforts and ensuring justice for all Coloradans. I wholeheartedly believe that to better serve our clients, especially in these uncertain times, consumer protection must be at the forefront of our legislators' minds."
The organization's other newly elected officers include Thomas Neville of Ogborn Mihm as president-elect, Kari Jones Dulin of Foster Graham Milstein & Calisher as vice president, Sam Cannon of Cannon Law as secretary and Jason Wesoky of Ogborn Mihm as treasurer.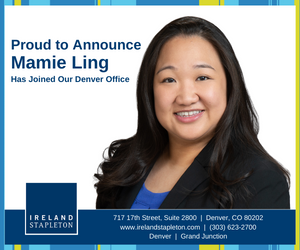 According to Jordan, his duties as president will include running board meetings and making sure committees are on track. "But the real work honestly comes in the legislature," he said. "It's dealing with our legislative committee, our lobbyists and trying to make sure that consumer protection bills are being advanced and making sure that people aren't being taken advantage of in the legislature."
It's hard to say at this point what the CTLA will be focused on during the 2022 legislative session, he said, but there are a few issues that are perennial concerns, including caps on wrongful death damages, pre-majority damages and comparative fault issues.
"It's really a very fluid situation because you can go in with a plan and then, before you know it, you'll get some ruling like the Ferrer case that came down a number of years ago and all of a sudden everybody's panicking," Jordan said, referring to a 2017 decision by the Colorado Supreme Court that allowed employers to avoid direct negligence claims by admitting vicarious liability. During the 2021 legislative session, the CTLA supported a bill to undo the Ferrer decision. The bill passed and was signed into law in May.
"I think people do not understand there's no 'coalition of the pre-injured.' There's nobody sitting around forming a group saying, 'If I ever got injured, that bill sounds pretty bad,' right?" Jordan said. "The only people that stand between corporations and insurance companies are lawyers — the lawyers that actually know what [the proposed legislation] means at the end of the day, because we're in the courtroom every day."
In addition to its lobbying efforts, the CTLA files amicus briefs, provides continuing education and training to trial lawyers and holds fundraiser and networking events.
Jordan spent his childhood in New Jersey, but he and his family came to Colorado after he graduated high school. He "bounced around some colleges" before attending Thomas Jefferson School of Law in San Diego. During his first few weeks at law school, he learned of an internship opening at a firm in the Southern California city. He hadn't been considering a career in personal injury law or litigation, but he decided to take the position.
"My first day, I was in a meditation. My second day, I was in a deposition. And I was hooked," Jordan said. "I was just hooked from that point on. It was the absolute focus of my career." He was so excited to start practicing that he took summer classes so he could graduate early. He continued to work "pretty much full time" while also managing to graduate in two and a half years.
After graduating, Jordan got a job offer from the San Diego firm. But he and his wife, who was pregnant with their second child, decided Colorado would be a better place for their growing family. Jordan started his own firm as a newly minted law graduate, setting up shop in his parents' house.
Today his firm boasts more than $500 million in verdicts and settlements, according to its website, and handles all manner of personal injury cases from vehicle accidents to product liability to medical malpractice. "I would say a career highlight is where we are right now with the team of lawyers that we have and our paralegals in our firm," he said. "I feel like I'm incredibly blessed to have the people that I have around me."
Jordan said his friend and mentor Todd Travis encouraged him to get involved with the CTLA early in his career. Prior to his role as president, Jordan served as the organization's treasurer and on its legislative and executive committees. While his involvement has been a big commitment in an already busy life — in addition to being a lawyer, Jordan is the father of eight children — he says he's glad he made the decision to run for president.
"I'm proud that I was elected and honored to serve the organization," he said. "It's truly a meaningful thing to me."