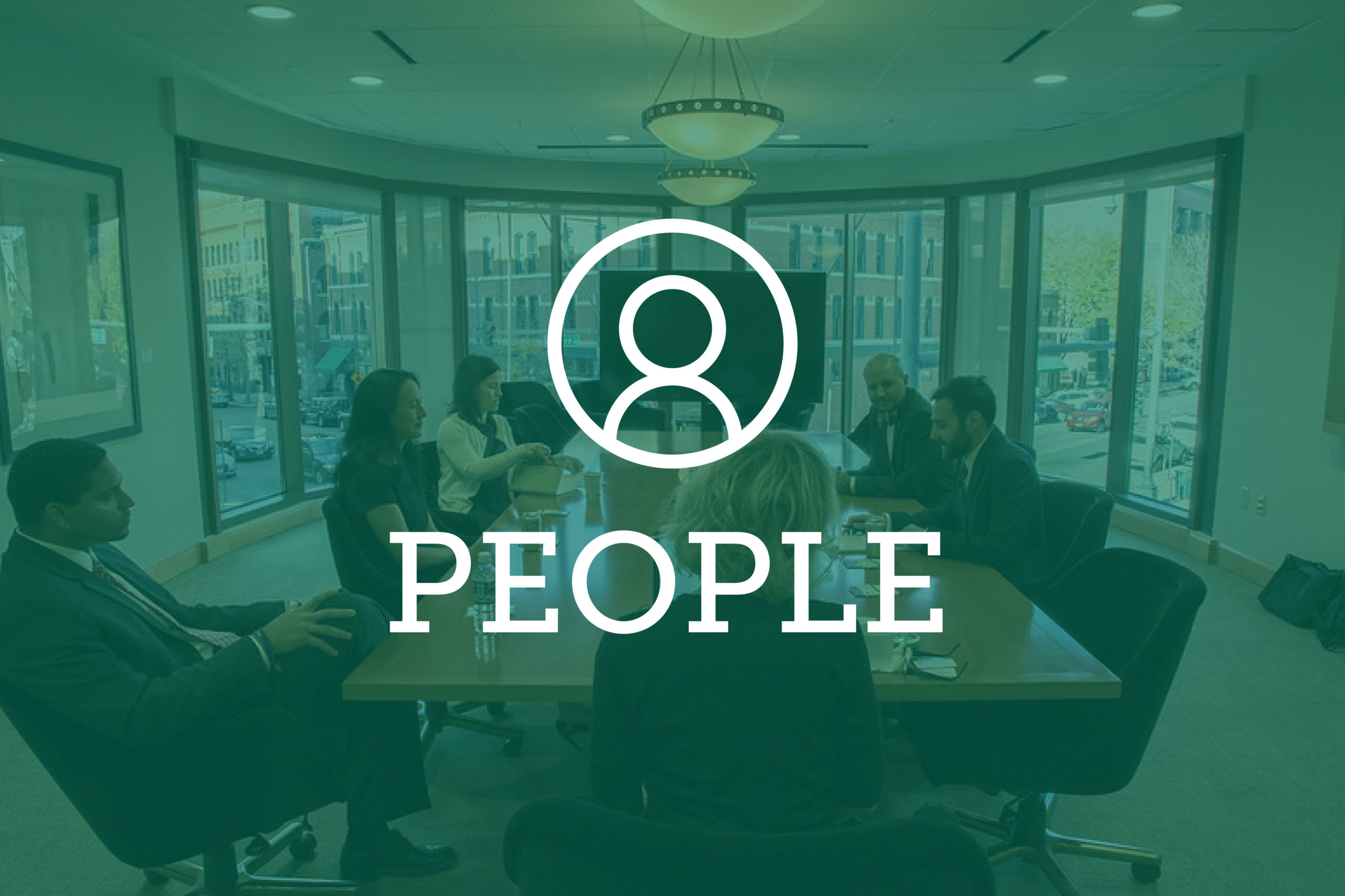 Civil defense firm Tyson & Mendes has added two attorneys to its Denver office with the addition of Michael Drews and Derek Long. Drews and Long join Denver managing partner Jacob Felderman in handling insurance defense litigation throughout Colorado.
Drews joined the firm as senior counsel. He has represented individuals, small-business owners, hospitals, physicians, attorneys, directors and officers, among other types of clients in insurance defense issues. He most recently worked for Campbell Killin Brittan & Ray in Denver. Drews is admitted to practice law in Colorado, New York and Connecticut. He received an undergraduate degree from the Hofstra University School of Law in 2002.
Long worked as an attorney at Drumm Law in Denver. He has litigation experience representing individuals and businesses in state and federal courts throughout Colorado in matters relating to professional liability, construction and premises liability among other issues and general commercial civil litigation. Long is licensed in Colorado and received a law degree from the University of Utah.
Tyson & Mendes has more than 130 attorneys in offices in Arizona, California, Colorado, Florida, Nevada and Washington.
Lateral Watch
Stinson Leonard Street announced that Eric Whytsell joined the firm's downtown Denver office Oct. 31. Whytsell joins the firm as a partner in the business litigation division.
Prior to joining Stinson, Whytsell was an attorney at Jackson Kelly's Denver office, where he served as head of the firm's government contracts practice group. He has experience working on government contracts and on matters related to intellectual property, construction, education and manufacturing.
Whytsell's clients include multinational corporations as well as small- and mid-sized businesses in a variety of sectors, including biotech, defense, health care and transportation.
Whytsell is a part of the Colorado Lawyers Committee nonprofit working group, the Colorado Lawyers Hate Crimes Education Program and Metro Caring. He earned his law degree at the University of North Carolina at Chapel Hill College of Law.
New Partners
Polsinelli announced the election of 17 attorneys to shareholder, effective Thursday. The new shareholders span eight Polsinelli offices and more than 10 practices.
In Denver, Taryn Elliott and Margaret Olek Esler were named partners. Elliott practices in electrical engineering and computer science patent prosecution. She earned her law degree from George Mason University School of Law.
Esler practices in real estate. She earned her law degree from Indiana University School of Law.
Good For You
Gov. John Hickenlooper appointed Elliott Hood, an associate at Caplan & Earnest, to the Colorado Disability Funding Committee.
Hood is part of Caplan & Earnest's Education Law and Litigation practice, where he supports school districts in special-education, employment, expulsion and appellate matters and advises districts on the constitutionality of school policies and actions, school finance, tort liability and charter schools.  
The Disability Funding Committee maximizes support for new and innovative programs benefiting Colorado's disability community by raising and distributing funds as authorized by the Laura Hershey Disability Support Act.
Judicial Announcements
Gov. John Hickenlooper on Wednesday appointed Darryl Fitzgerald Shockley as a district court judge in the 2nd Judicial District and Jane Cheroutes and Reed Wilson Owens as district court judges in the 5th Judicial District. Shockley fills a vacancy occasioned by the retirement of Judge William Robbins. Cheroutes fills a vacancy created by the retirement of Judge Wayne Patton, and Owens fills a vacancy created by the retirement of Judge Frederick Gannett.
Shockley currently serves as chief deputy district attorney in the Denver District Attorney's Office, a position he has held since 2015. He serves in the economic crime, family violence and gang units. Previously, he was senior deputy district attorney with the Denver District Attorney's Office and an attorney at White and Steele. Shockley earned his bachelor's degree from the University of Missouri – Kansas City in 1998 and his law degree from the University of Missouri – Columbia in 2002.
Shockley's appointment is effective Dec. 31.
Cheroutes is currently the managing partner of Cheroutes Zweig, a position she has held since 2015. Her practice consists primarily of domestic relations cases, as well as criminal defense and court appointments in dependency and neglect, juvenile delinquency and divorce cases. 
She previously was of counsel at the Rietz Law Firm; owner of The Cheroutes Law Firm; associate at DeJong & Associates; associate at Carlson Carlson & Dunkelman; and Deputy District Attorney in the 5th Judicial District. Cheroutes earned her bachelor's degree from Franklin & Marshall College and her law degree from the University of Colorado Law School. Cheroutes' appointment is effective Feb. 1.
Owens is currently the lead deputy public defender in the Dillon Regional Office of the Colorado State Public Defender, a position he has held since 2008. His practice consists of criminal defense, including juvenile, misdemeanor and felony matters. Owens earned his bachelor's degree from Colorado College and his law degree from the University of Denver Sturm College of Law.
Owens' appointment is effective Jan. 1, 2019.
The 18th Judicial District Nominating Commission has nominated three candidates for an Arapahoe County Court judgeship created by the appointment to the district court of Judge John Scipione, effective Oct. 2. Nominees Shelby Conney and Don Toussaint, both of Aurora, and James Quinn of Denver were selected in a meeting Oct. 29.
Under the Colorado Constitution, the governor has 15 days from Oct. 30 to appoint one of the nominees as county court judge for Arapahoe County.
Comments regarding any of the nominees may be sent via e-mail to the governor at [email protected].
Corrections
The Up and Coming Lawyers profile on Lindsey Sadler, published Oct. 29, identified her as working with Dorsey. That article should have specified Dorsey & Whitney. 
The Up and Coming Lawyers profile on David Hsu incorrectly identified his alma mater. He attended the University of Colorado Law School. We regret the errors