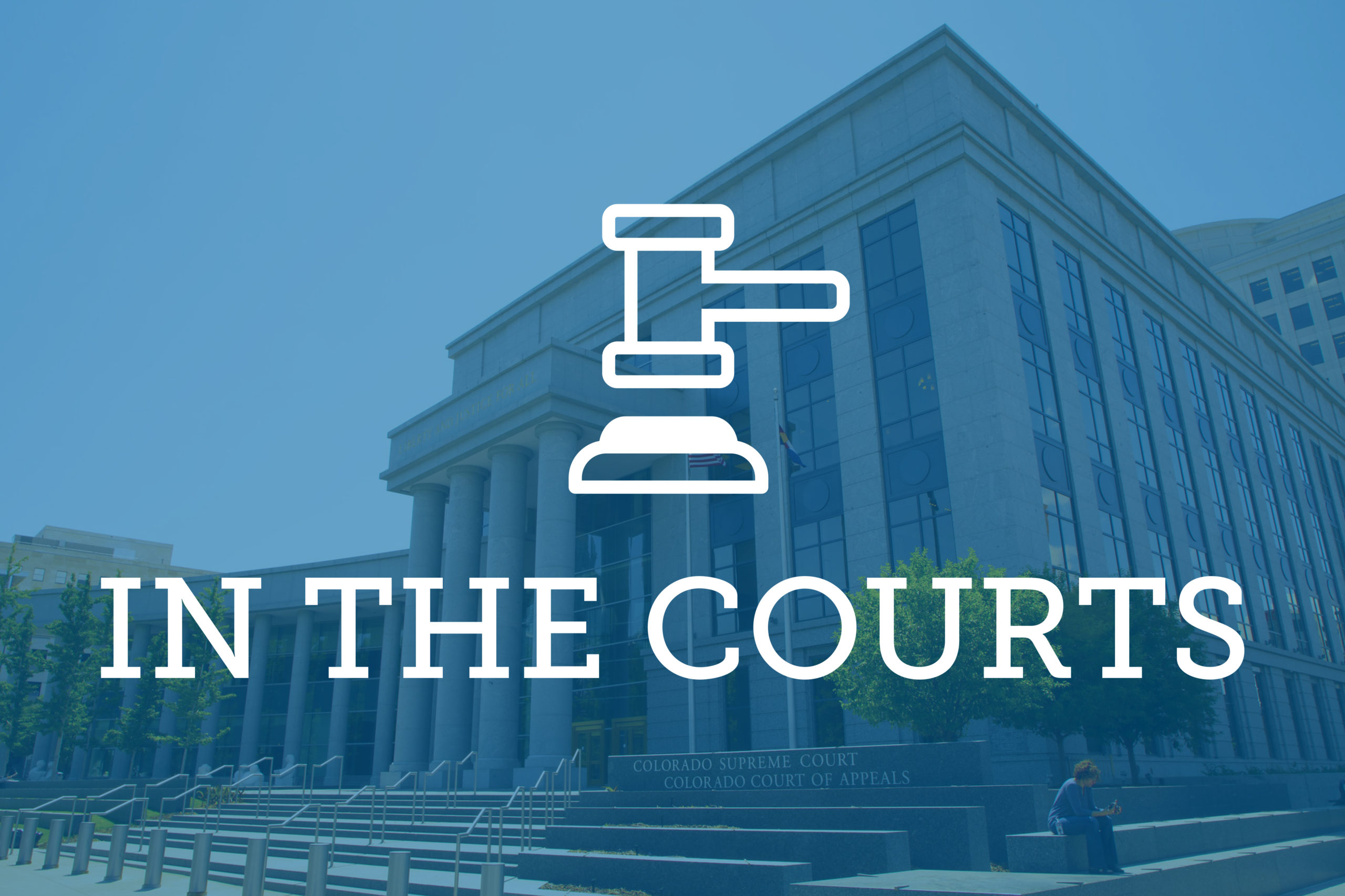 A recent ruling by the Colorado Supreme Court could alter how parties negotiate settlements in uninsured motorist cases in the state. 
In a unanimous decision in Munoz v. American Family Insurance, the court found that insured parties are not eligible for prejudgment interest — calculated at 9 percent annually in uninsured motorist cases — unless four specific criteria are met, including that an action is brought and that there are findings of damages by a jury or court. 
Delivering the opinion for the court, Justice Brian Boatright wrote, "an insured is not entitled to collect prejudgment interest against an insurer on a settlement." Rather, the court found in its Sept. 10 opinion that a party could only collect the interest "after (1) an action is brought, (2) the plaintiff claims damages and interest in the complaint, (3) there is a finding of damages by a jury or court, and (4) judgment is entered." 
"This has been an issue that has been around for several years," said Brad Levin, shareholder at the firm Levin Sitcoff PC, who focuses on insurance cases. "What the Supreme Court did is look at the very narrow context in the way in which the prejudgment statute was written." 
The case before the Supreme Court stemmed from a car accident that involved the plaintiff, Joel Munoz, and an uninsured motorist. During negotiations of a settlement, Munoz's insurance carrier, American Family Insurance Company, made Munoz a $10,008 offer; the settlement, however, did not include prejudgment interest, calculated at 9 percent per year. Munoz indicated he would accept the offer, but that he also wanted the prejudgment interest factored into the bid. American Family declined to add the interest, and Munoz sued. In his complaint, according the opinion, Munoz "alleged that American Family did not have a reasonable basis to deny him this benefit and that it had acted in bad faith by compelling him to litigate his claims to recover his full benefits." 
In making his argument, Munoz cited a 2009 state Supreme Court decision, USAA v. Parker. "Parker stated that the uninsured motorist statute … requires that an insured be able to recover the same amount of damages from an insurance company as he would from a direct action against the tortfeasor. … Because prejudgment interest is an element of damages, Munoz reasons that he should be able to recover interest from the insurance company." 
Both the trial court and the Colorado Court of Appeals disagreed with Munoz's argument, finding that because the claim did not "result in a judgment through litigation" American Family was not required to pay prejudgment interest. The Supreme Court affirmed the ruling by the appeals court. 
Levin said he thinks the ruling could have a significant impact on the way uninsured motorist cases are negotiated — and might lead to more lawsuits being filed and pursued through to trial. "The practical reality is that these cases all settle," Levin said. "Now there's a potential impediment: Insurance companies can say on the Munoz case 'We don't have to take that into account.' It's a potential problem."  
In particular, Levin said, the decision could impact higher-value cases. "Let's say you've got $100,000 and it's taken two and a half years — $18,000, that could have a distinct impact, it can be a pretty substantial swing," he said. Levin noted one of the reasons this interest exists is to recognize the time value of money. 
Michael Rosenberg with The Gold Law Firm filed an amicus brief in the case on behalf of the Colorado Trial Lawyers Association. Rosenberg said he thought there was a chance the court might not want to rule in a way that would potentially result in more litigation. Nonetheless, he said he didn't find the court's opinion all that surprising. 
"Frankly, all the opinion really says is that if you want to recover prejudgment interest you have to file a lawsuit, which is not a remarkable statement in itself," Rosenberg said. "It makes sense; technically speaking it could result in more claims going into litigation rather than settling." 
But, Rosenberg said, the impact might also be that most cases are still settled but that this decision becomes yet one more element of the negotiation. For instance, a plaintiff seeking prejudgment interest at 9 percent might get an offer that included the interest, but at a lower rate. "Insurance companies are still going to do what's in their best interest to do," Rosenberg said. "If paying prejudgment interest is in their best interest they're going to do it, whether they call it that or not." 
Lee Mickus, partner at Taylor Anderson LLP, also filed an amicus brief in the case for the Colorado Civil Justice League and Colorado Defense Lawyers Association. Mickus said he was pleased with the ruling. "I think the court got it right," Mickus said. "Credit to the plaintiffs for a creative legal argument. I was a little surprised the court took the case in the first place."
Mickus said he thought most parties were already operating according to what the Supreme Court determined in Munoz v. American Family. "This eliminates some possible ambiguity," he said. "I think it might have some potential effects even beyond the core area, to how prejudgment interest is going to be treated in any kind of tort case." 
Rosenberg said a lot of companies don't specifically break down how they're evaluating these types of claims. "It's not a science, it's more of an art trying to figure out what a case is worth," he said. "I don't know if it'll make a huge difference but around the margins it certainly will. It'll probably mean cases settling for a little less than they might otherwise have settled for."
— Chris Outcalt