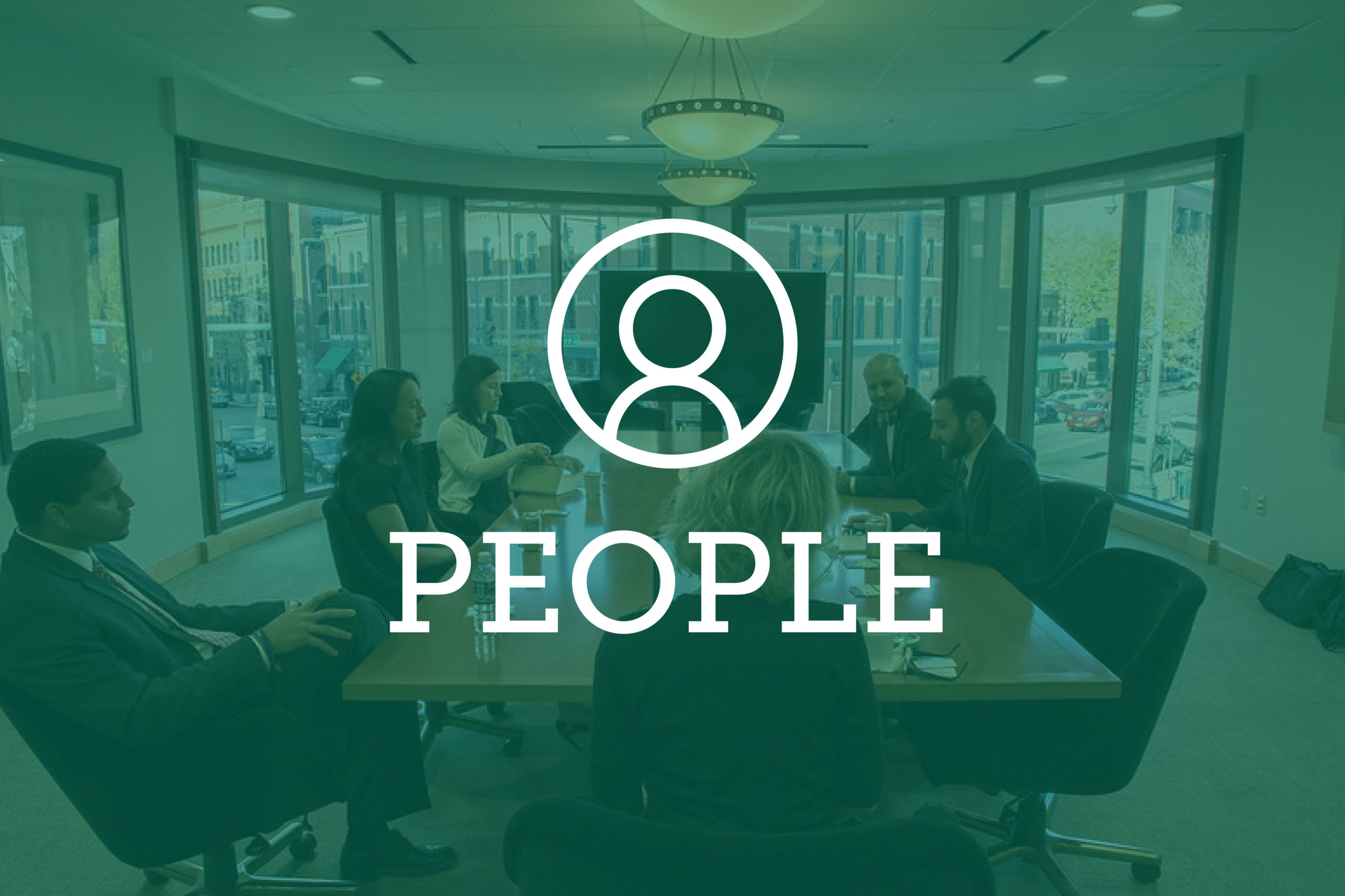 Attorney General-elect Phil Weiser on Wednesday announced his transition team. 
The team will provide guidance on the transition process, develop the office's leadership team and shape priorities for the first months of Weiser's tenure. 
Kathryn Besemer, a former Apple Computer and NeXT executive and former vice president of people and director of strategic planning at Celestial Seasonings, will direct Weiser's transition, along with deputy director Suzanne Stoller, who will lead organizational development.
The team will also be led by a committee of three co-chairs: 
• Alan Salazar, chief of staff to Denver Mayor Michael Hancock, and former Chief Strategy Officer for Gov. John Hickenlooper
• Meg Porfido, former chief of staff and general counsel to Gov. Roy Romer 
• John Walsh, partner at WilmerHale and former U.S. Attorney for the District of Colorado
Weiser said he will also engage representatives from across the state in order to get the insight of stakeholders and community members from diverse backgrounds, communities and regions. 
That will involve the help a full transition team of 25 other individuals that includes, among others: 
• Fiona Arnold, president of MAINSPRING Developers and former executive director of the Office of Economic Development and International Trade for the State of Colorado on Hickenlooper's cabinet
• Rich Baer, Chief Legal Officer of Liberty Media Corporation and chair of the National Jewish Health board of directors
• Bernie Buescher, former Colorado Secretary of State and current counsel at Ireland Stapleton Pryor and Pascoe; 
• Jeff Chostner, 10th Judicial District Attorney. 
"Phil has consistently demonstrated a dedication to our entire state, fighting for 21st century opportunity in every community and devoting the time necessary to learn about the important issues affecting communities across our state," said Russ George, former speaker of the Colorado House of Representatives and cabinet member under Gov. Bill Owens. "I look forward to working with him to turn the promises of his campaign into real solutions for Colorado."
"I appreciate the important cooperation and support offered to me by our current Attorney General Cynthia Coffman and her whole team," Weiser said. "With the support of Attorney General Coffman, the talented professionals in the AG's office and our transition team, I anticipate a smooth and transparent transition into the Attorney General's Office."
Associate Watch
Ballard Spahr announced Tuesday that two attorneys have joined the firm's Denver office as associates.
Mudasar "Mo" Khan is a member of the litigation department. Prior to law school, Khan served as an agenda clerk with the Office of Kansas Senate Minority Leader Anthony Hensley. In that role, he researched and tracked bills between the Kansas Senate and House of Representatives, compiled bill briefs for the Kansas Senate Democratic caucus and worked with legislative counsel to brief caucus members on school finance litigation.
Khan was a 2016 and 2017 Ballard Spahr summer associate. Khan attended Washburn University and holds a law degree from Georgetown University Law Center.
Conor Crawford is an associate in the business and finance department. During law school, Crawford was a law clerk in the U.S. Attorney's Office in Denver and a 2016 Ballard Spahr summer associate. 
Crawford also worked as a horse-racing consultant. In his role as vice president for Donegal Racing, he oversaw thoroughbred acquisitions, negotiated contracts of sale and advised the racing campaign of 2015 Travers Stakes winner Keen Ice.