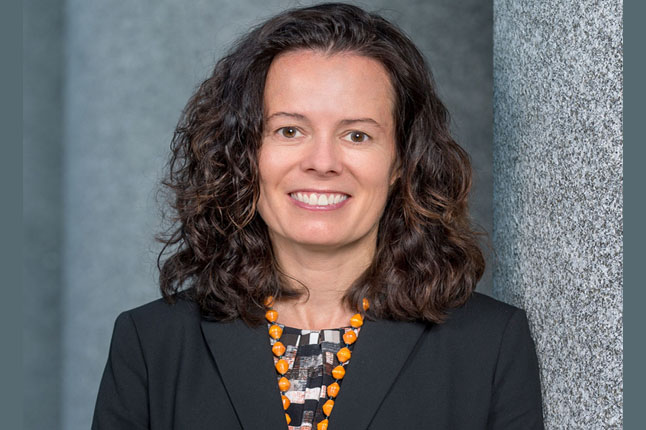 The topic of increasing diversity and inclusiveness has become a top-of-mind issue in Colorado's legal profession over the past few years. And the new head of attorney regulation hopes to keep carrying that torch. During the 2019 lawyer registration period, the Colorado Office of Attorney Regulation Counsel has decided to revive an effort first tested in 2016 to collect demographics of the state's attorney population. Attorney Regulation Counsel Jessica Yates said in order to increase diversity, the office first needs a snapshot of what Colorado's legal profession looks like. 
"There are already a number of initiatives in law schools, through the Center for Legal Inclusiveness and in law firms to improve diversity and inclusivity," Yates said. "But it's difficult to really measure how we're doing on that unless we get information about who our attorneys are and be able to measure that over time." 
Yates took over as attorney regulation counsel from Jim Coyle, who retired last summer. In 2016, the OARC under Coyle circulated an email survey to Colorado's attorneys asking for demographic information. But the survey's timing then didn't sync with the attorney registration cycle. Yates said the office chose to do that this year in hopes of increasing the number of responses, because promoting the survey in conjunction with registration will make filling it out more convenient for attorneys when they see it included with their registration reminder. 
"When this was done in 2016 [and] it was not synced up with the attorney registration cycle, there were about 6,000 responses," she said. "And we have over 41,000 active and inactive attorneys in Colorado. So we're hoping to get a greater response rate this time." Registration runs from the start of December through Feb. 28. 
According to Yates, for the 2019 cycle, there are 27,264 active attorneys and 14,325 inactive attorneys in Colorado. 
A 2017 report from the National Association for Law Placement shows comparisons of law firm demographics between major cities. According to the data, in Denver, women associates account for 45.7 percent of firms of all sizes and just 27.9 percent of partners. 
Minorities make up only 6.2 percent of partners and 14 percent of associates in Denver. 
Data on attorneys with disabilities and openly LGBTQ attorneys did not break down by city in the report. National data showed LGBTQ lawyers made up 2.6 percent of all lawyers at the 936 law firms surveyed. Lawyers with disabilities accounted for 0.5 percent at 736 firms. 
The Colorado OARC's demographics survey will include expanded choices for some categories, such as those beyond male or female for gender. Attorneys can self-identify as transgender or other gender variants, and Yates said they can also choose their preferred pronouns, which would be reflected on the certificate they receive of their admission to practice in Colorado. 
To refine what to include in the survey, Yates said the OARC received feedback from Karen Hester, executive director of the Center for Legal Inclusiveness, and Patrick Flaherty, the Colorado Bar Association's executive director. 
She said the survey attempts to strike a balance between being comprehensive in its range of definitions for demographics and being brief enough that attorneys won't be discouraged from taking it. 
"We wanted to go for something that would be shorter, that would also get more people to respond to it, as opposed to being completely comprehensive to cover the entire universe of how people express or identify themselves," Yates said. 
She said while an ultimate goal for the survey data is to use it in discussions among different stakeholder groups about diversity and inclusiveness, the current focus is on developing a means of data collection that will consistently produce results the OARC can have confidence in.  
As an example of the data's limitations, Yates said the 2016 survey over-represented female attorneys. It showed about 53.8 percent of the population identified as male, but the entire active attorney population shows male attorneys actually make up about 62 percent.  
"That just … didn't give us that much confidence in the results." 
Yates said once the OARC collects data through the new survey, it would be possible to find out if a statistician would have confidence in the results.  
"We just thought we would at least try to pair this with the attorney registration cycle, and if we're getting a significant number of people who are answering, then we probably would have more confidence in the results," she said. "If instead, we find ourselves in a similar position than we did two years, then we'd probably need to go back to the drawing table and see what we need to do." 
She said the office is excited about the initiative, and added they have calculated the survey's completion time at one to two minutes. 
"I think everybody out there has an extra two minutes. So we're hoping that people will respond, and we think that it will be helpful as we look forward to the future of our profession." 
— Julia Cardi