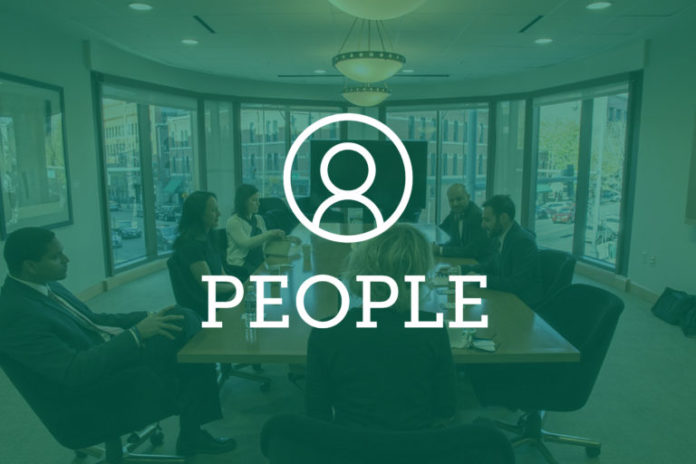 Have an announcement for Law Week Colorado's people section? Let us know.  
Law Firm Updates
Womble Bond Dickinson announced Sept. 13 the addition of partners Scot Anderson and Ana Maria Gutiérrez for its new office in Denver. Formerly with Hogan Lovells, they bring regulatory and transactional experience to the firm's energy and natural resources and environmental regulation, disputes and litigation practices. Anderson will serve as the office managing partner. Anderson's experience spans commercial transactions, financing, project development finance, regulatory compliance, permitting and litigation. He received his law degree from the University of Iowa College of Law. Gutiérrez's legal knowledge includes environmental, regulatory and permitting issues affecting many industries, including energy and natural resources, manufacturing, food and beverage, pharmaceuticals and waste management. Gutiérrez received her law degree from the University of Denver Sturm College of Law. Denver is the firm's 32nd office internationally and its fifth U.S.-based opening in the last 18 months. Details of the office's location will be announced later this year.
Spencer Fane announced Andrew Wise has joined the litigation and dispute resolution practice group as an associate in the firm's Denver office. With a practice set to focus on general complex commercial litigation, Wise most recently clerked for 10th Circuit Court of Appeals Judge Carlos Lucero. He also previously clerked for Judge Montez Cobb at the Equal Employment Opportunity Commission and the Maryland Office of the Attorney General in the Department of Housing and Community Development. Wise earned his law degree from George Washington University Law School.
Spencer Fane also announced Sept. 14 the launch of its sports law team, led by attorneys Peter Goplerud (Denver), Loren Mulraine (Nashville) and James Crumlin (Nashville). Comprising lawyers who have experience in corporate law, entertainment, higher education, intellectual property and labor and employment, the group has experience in key aspects of name, image and likeness practice. The team handles legal and regulatory issues involving professional sports teams and executives, collegiate athletic programs, athletes, coaches and athletic directors and name, image and likeness collectives. Spencer Fane also supports its sports law clients through contract negotiations, business formation and ancillary business matters, compliance assessment, the conduct of internal investigations and intellectual property protection matters.
The Judiciary
The 18th Judicial District Nominating Commission announced Sept. 14 it will meet Nov. 1 at the Arapahoe County Justice Center to interview and select nominees for appointment by the governor to the office of district judge for the 18th Judicial District. The vacancy will be created by the retirement of Judge Patricia Herron. The vacancy will occur on Dec. 1. 
Application forms are available from the office of the ex officio chair of the nominating commission, Justice Maria Berkenkotter, 2 E. 14th Ave., Denver, CO 80203; and the office of the court executive, Shaun Clark, 7325 S. Potomac St., Centennial, CO 80112. Applications are also available here. The completed application must be e-mailed to [email protected] no later than 4 p.m. Oct. 6. Late applications will not be considered. Any person wishing to suggest a candidate to fill the vacancy may do so by letter to be submitted to any member of the nominating commission, with a copy to the ex officio chair, no later than 4 p.m. Sept. 29.
Kudos
Berg Hill Greenleaf Ruscitti announced Aug. 31 six of the firm's attorneys were named to the Best Lawyers in America® list for 2024. George Berg, Giovanni Ruscitti, Josh Marks, Patrick Perrin and Shelly Merritt were listed as Best Lawyers. Taylor Bechel was recognized in Ones to Watch. The firm was also recognized as one of the 2024 "Best Law Firms" in Colorado in six different areas of law. 
Odds and Ends 
The Colorado Judicial Institute will recognize this year's Judicial Excellence Awardees and celebrate Colorado's judicial system at the 2023 Judicial Excellence for Colorado Gala Dinner. Proceeds from the gala will benefit CJI and its Judicial Education Fund. Through this fund, CJI provides financial support — more than $500,000 since 2003 — for the continuing education of Colorado's judges and judicial staff. The gala will take place Oct. 26 from 5:30-9 p.m. at the Hilton Denver City Center (1701 California St.). 
Meghan Bush's last day at the Center for Legal Inclusiveness was Sept. 15. In September 2022, Bush joined the Center for Legal Inclusiveness as the associate director. One of her biggest accomplishments was the Ball for All Gala. An announcement explained her talent and love for diversity, equity and inclusion, fundraising and event planning showed a record amount of funds were raised since the event's inception. Bush will return to the Colorado Bar Association Sept. 18 as its director of local bar and legal community relations director. Henali Deol will be joining CLI to help the organization during its transition period. Deol is a graduate of the University of Denver Sturm College of Law.