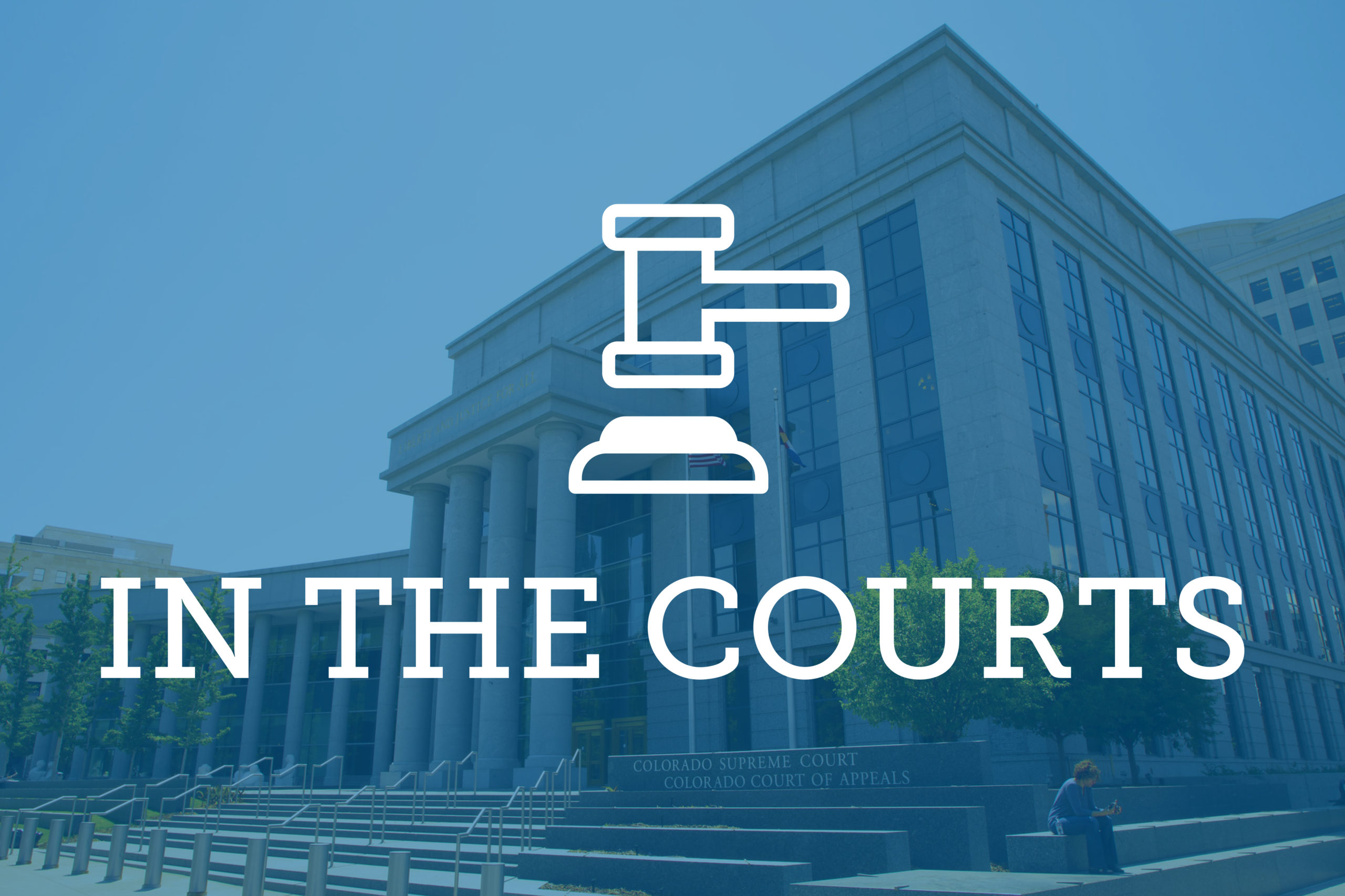 A discrimination and retaliation lawsuit brought against PERA reached a likely final resolution in the 10th Circuit Court of Appeals, which found PERA was not involved in wrongdoing in the case.
The opinion came with a 51-page breakdown of six claims that the district court decided on summary judgment as well as others that had not been fully argued before the lower court. The lengthy opinion wrapped up a case that originated in 2012 and included a long list of claims against the public pension fund and a lightning round of oral arguments that dealt with the many issues of the case. The opinion affirmed the district court's summary judgment that had dismissed six claims as well as one more — an Equal Pay Act retaliation claim — that the district court declined to present to the trial jury.
"It was something that PERA always felt strongly about," said Meghan Martinez, a partner at Martinez Law Group who represented PERA in the case. "They knew they would be vindicated eventually. It was a long road, but they knew that what they had done was lawful."
Elham Salemi, a former employee of Colorado's Public Employee's Retirement Association, had sued the organization after coming back from FMLA leave. Salemi had been hired at PERA as an intern and became an analyst before finding she was unable to progress further to a portfolio manager job. 
In addition to feeling that she had been passed over for promotions, she said she was paid less than a male colleague that had the same job, despite her performing at or above his level. After filing an EEOC complaint against PERA alleging discrimination, the organization conducted an internal investigation, which resulted in no finding of misconduct. She returned to work and was eventually fired after receiving negative performance reviews. 
Throughout her time with PERA, she had received positive performance evaluations, but, as cited by the court, she consistently received feedback that she failed to assert herself in meetings, was generally quiet and was a poor communicator. The job of portfolio manager that she sought required strong communication skills.
Salemi, who was born in Iran, claimed that she had received unfair treatment because of her gender, race and national origin. Specifically, she had raised claims under Title VII, the First Amendment, FMLA and the EPA. The district court, however, found she had been paid $500 less per year than a male colleague — a difference in salary of one half of 1 percent, according to the circuit court — because he had joined PERA through a merger with the Denver Public Schools Retirement System, and the organization was required to pay him at least the same amount he had made prior to the merger. 
The federal district judge dismissed all but one claim of Salemi's claims on summary judgment. The remaining claim, an Equal Pay Act claim, was denied by a jury because it found Salemi failed to provide evidence of adverse action from PERA as well as evidence that her firing was influenced by her FMLA leave.
In trial for the EPA claim — which itself is an uncommon trial issue, Martinez said — a jury agreed with PERA that she hadn't been performing at the level she claimed and wasn't qualified for the job she said she was passed over for. 
Salemi appealed the summary judgment decision, and the 10th Circuit agreed with the district court's finding that there was a lack of evidence for her claims and found the court did not abuse its discretion in rejecting the EPA retaliation claim not presented to the jury. 
In its opinion, the court addressed each of the issues as well as several that did not meet the preservation requirement because the district court hadn't had an opportunity to rule on them.
The court found that Salemi hadn't been wrongly passed over for the portfolio manager position, because, as the opinion quoted from an earlier case heard by the court, "[w]e have long respected employers' wide latitude in setting job standards and requirements and in deciding whether applicants meet those standards."
On the pay discrimination claims, the court also found that Salemi failed to present evidence that indicated the $500 difference in pay between her and a male colleague was based on something other than PERA's explanation.
Martinez described the opinion as a scalpel approach to each of the individual claims and noted that she felt the judges addressed each claim as well as others that had been raised following summary judgment that had not been preserved from the lower court case.
Martinez said the court is generally very attuned to issues of preservation, but that still required a great amount of attention to detail to defend. "You need, as a defendant, to be focused and comprehensive and thorough," she said. "You need to really hold your opponents' feet to the fire. The court would most likely catch these things … but you have to make sure you're raising that and diligently checking the record and doing what you need to highlight these issues."
That had been a challenge in oral arguments as well, in which she addressed each of the six issues involved in the summary judgment in the argument time limit, which she described as trying to teach a law school course on the discrimination issues. 
The deadline for plaintiffs to file a petition for en banc review by the 10th Circuit Court of Appeals passed on Friday; as of this article's publication, there was no petition filed. 
— Tony Flesor