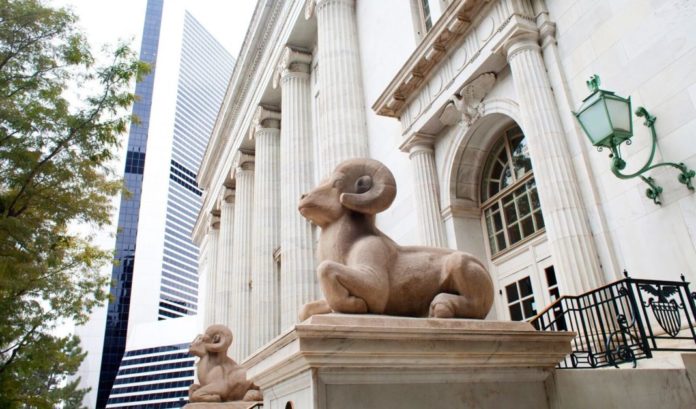 The 10th Circuit is scheduled to hold five days of oral arguments this week in more than 70 cases asking the federal appeals court to rule on a range of issues, including if COVID-19 related business loss was covered by an Aspen restaurant's insurance, if a Colorado law limiting campaign contributions infringes on the First Amendment and more. 
Here are some of the highlights for this week's oral arguments. Refer to the 10th Circuit Court of Appeals docket for the full list of cases scheduled from Nov. 14 through 18. 
COVID Coverage
On Nov. 15, 10th Circuit Judges Harris Hartz, Timothy Tymkovich and Scott Matheson will hear an appeal from a shut-down Aspen restaurant that says its insurance company should have covered the financial losses it suffered due to the pandemic. The appeal asks the 10th Circuit to rule on if Colorado law considers the contamination of a building with COVID-19 property damage. 
Longtime Aspen restaurant L'Hostaria Ristorante's owner Sagome Inc. sued Cincinnati Insurance Company after it denied the restaurant financial loss coverage caused by the business interruptions from COVID-19 and its related public health orders.
The restaurant closed its doors on March 16, 2020, in response to public health orders and said in court filings that the business interruption led to losses of $40,000 a month for an extended period of time. L'Hostaria permanently closed its doors last year after 25 years of being in business. 
Cincinnati Insurance denied the restaurant's claim for coverage since its policy excluded viruses as a payable claim. But, L'Hostaria argued, viral contamination at the restaurant was physical damage to the property under its policy that should've been covered.  
Colorado Federal District Court Judge William Martinez dismissed the lawsuit in September 2021, citing a long list of federal rulings that have found possible COVID-19 contamination at a property isn't considered physical damage under insurance policies. 
Now on appeal to the 10th Circuit Court of Appeals, L'Hostaria is asking the federal appeals court to reinstate the lawsuit, arguing the lower court didn't properly analyze Colorado insurance law and instead incorrectly "looked to rulings in other jurisdictions regarding insurance policy interpretation in disparate contexts."
The appeal has drawn several amicus briefs supporting both the insurers and L'Hostaria. 
In support of the restaurant, United Policyholders, a nonprofit that educates consumers about insurance policies, urged the 10th Circuit to reinstate the lawsuit but offered a different theory about COVID-19 coverage. The amicus brief asks the 10th Circuit if an insurer that advertises coverage of "all risks" can deny coverage for a loss that it didn't expressly exclude from coverage. United Policyholders pointed to Colorado case law to support its argument. 
On the other side of the argument, the American Property Casualty Insurance Association, which represents insurance providers, asked the 10th Circuit to rule in line with courts across the country that have handed down rulings in favor of insurers over COVID coverage. The amicus brief urges the court to find commercial property policies aren't meant to provide financial loss coverage unrelated to physical loss or damage and argues that ruling in favor of the restaurant would open Colorado insurers to a slew of claims. 
The University of Pennsylvania Carey Law School's Covid Coverage Litigation Tracker estimates 2,348 COVID-19 insurance coverage lawsuits have been filed in the U.S. between March 2020 and Sept. 26. Most cases have sought coverage for a lost business income, and 722 of the claims have come from food and beverage service industry businesses. 
While a patchwork of states have ruled on whether or not COVID-19 can be considered physical loss or damage under business interruption insurance coverage cases, Colorado courts have yet to hand down a ruling on the matter. 
The case is Sagome v. Cincinnati Insurance Company, 21-1359. 
Colorado Campaign Caps 
10th Circuit Judges Robert Bacharach, Allison Eid and Veronica Rossman on Nov. 17 will hear an appeal from two Colorado political candidates and a resident who say the state's political contribution caps are unconstitutional. 
On Jan. 28, Greg Lopez, a 2022 Colorado governor candidate, Rodney Pelton, a 2022 Senate District 35 candidate and Adams County resident and donor Steven House sued the state alleging Article 28 of the Colorado constitution's limits on individual political campaign contributions prevents candidates from running effective campaigns in violation of the First Amendment's freedom of speech protections. 
U.S. District Court Judge John Kane in March declined a request to block the enforcement of Article 28 writing that the"record is inadequate to support plaintiffs' contention that they are entitled to the extraordinary and disfavored relief they seek." 
Appealing to the 10th Circuit Court of Appeals, the group of plaintiffs represented by conservative organizations Advance Colorado and Institute for Free Speech, say the lower court incorrectly denied their motion for a preliminary injunction. 
Colorado's caps on individual campaign contributions were created in 2002 when voters passed an initiative meant to address large contributions to candidates that can create potential corruption or the appearance of corruption. Article 28 caps individual election cycle contributions at $1,250 for governor, secretary of state, state treasurer and attorney general candidates. Candidates for the state Senate, House of Representatives, the board of education, the University of Colorado regent and district attorney are capped at $400 individual contributions. Every four years, the caps are adjusted for inflation. 
Article 28 also creates Colorado's voluntary campaign spending limit option that allows candidates who abide by certain spending limits to count their own personal contributions as political party contributions subject to aggregate limits. 
The plaintiffs are urging the 10th Circuit Court of Appeals to find that Article 28's places candidates in a position to either limit their political speech with the voluntary spending limits or give opponents a leg up in fundraising. They argue Article 28 violates First Amendment protections of speech and doesn't actually advance the goal of preventing corruption or the appearance of corruption. 
The case is Lopez v. Griswold, 22-1082. 
COVID Immunity, Prisoner Injuries 
Also on the docket for the 10th Circuit this week are some interesting appeals from U.S. military members who claim having contracted COVID-19 should satisfy vaccination requirements and an appeal from a Colorado inmate who said he was injured by guards.
On Nov. 17, Bacharach, Eid and Rossman will hear an appeal from two military members who tried to bring a class action lawsuit for service members subject to COVID-19 vaccine requirements. 
The case's plaintiffs Dan Robert, enrolled in the U.S. Army, and Hollie Mulvihill, enrolled in the U.S. Marine Corps, asked a Colorado District Court for a permanent and temporary injunction against the vaccination for themselves and those in similar positions and said their acquired immunity from having already caught the virus is "at least as effective" as the vaccine. They also asked the court to find the requirement violates multiple laws, including the 14th Amendment and the Administrative Procedure Act.
U.S. District Court Judge Raymond Moore didn't agree and dismissed the lawsuit in January, finding that claims that Robert and Mulvihill would be subject to discipline if they didn't receive the vaccine were based on speculation. Moore found the claims were non-justiciable, and the group didn't establish a likelihood of success on the merits. 
Now on appeal to the 10th Circuit, Robert and Mulvihill argue the lower court erred by not "reaching the substantive merits of the alleged violations of the law," departed from precedent of courts in similar cases and failed to consider the constitutional matters raised. 
The case is Robert v. Austin, 22-1032. 
Also on Nov. 17, a 10th Circuit panel with Judges Tymkovich, Stephanie Seymour and Gregory Phillips will hear an appeal from Jabari Johnson, an inmate at the Limon Correctional Facility of the Colorado Department of Corrections, who says a district court used the wrong standard to interpret the Prison Litigation Reform Act.
Johnson alleges he was physically assaulted by officers who applied pressure to his injured foot and jaw while he was in handcuffs. Johnson said the incident on May 3, 2018, was extremely painful and caused him to suffer major depression and anxiety. Johnson brought an Eighth Amendment lawsuit against the two officers involved in the incident, Joaquin Reyna and Brett Corbin, and requested $750,000 in damages. 
Johnson's lawsuit was dismissed by U.S. District Court Judge Philip Brimmer who found, among other things, that Johnson's alleged injuries didn't rise to the PLRA's physical injury standards. 
On appeal, represented by the social justice organization Roderick & Solange MacArthur Justice Center, Johnson argues the district court used a standard that departed from PLRA's intent and text and, if it used the right standard, that his claim should be allowed to proceed since his injuries were more than de minimis. 
The case is Johnson v. Reyna, 21-1371.