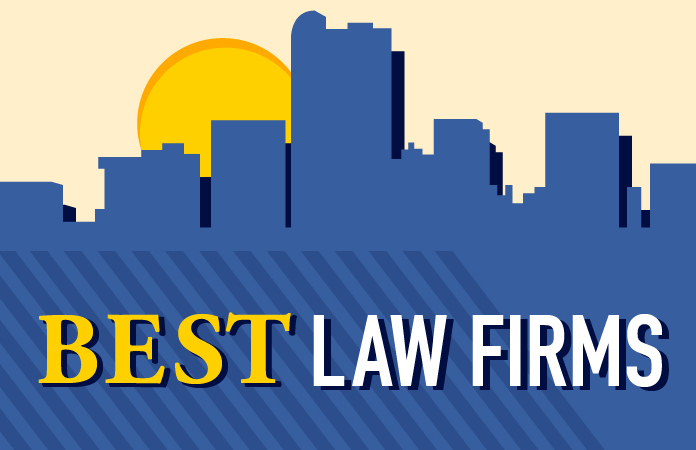 Whether it's new statutes, market trends or cultural shifts, the labor and employment law world is always changing. And that's especially the case in Colorado, according to some of the region's top-ranked law firms.
For 13 years, Best Lawyers® and U.S. News & World Report have published their "Best Law Firms" list which ranks national and regional firms that received high praise from peers, clients and others for their work in certain practices. This year, Law Week Colorado caught up with some of the top ranked firms in labor and employment law to see what's been impacting their practices and trends they predict for the future.
Movement in the Legislature
In the last several years, Colorado has seen a lot of new developments in labor and employment law coming from the state legislature and ballot box. While some of the new measures have already gone into effect, others will take effect next year and attorneys predict movement in the legal landscape.
"I think we're sort of in a calm before the storm period here," said Katie Pratt, a member at Denver firm Wells, Anderson & Race which was named as a Colorado Tier 1 law firm in the litigation – labor & employment category. Pratt, who's been in practice for about 20 years, in Colorado since 2005 and defends employers against a range of complaints, said over the last several years the state has passed heavy hitting laws that will likely impact labor and employment litigation in the near future.
On that list, she said, are limits to noncompete agreements, Colorado's paid Paid Medical and Family Leave Initiative, paid sick leave laws, a pay equity and transparency law and more.
Ireland Stapleton Pryor & Pascoe attorney Michelle Ferguson said her clients have also been impacted by new state laws. Ferguson is the director of the Colorado firm's employment law practice group which earned a Tier 1 ranking in the employment law – management category and a Tier 2 ranking in the employment law – individuals category.
"I was just joking with our associate attorney that I've been practicing a long time and certainly in the last year I've seen more changes in employment law than I probably have in the other years combined," said Ferguson, who's been in practice for around 24 years and has worked with employees, management and public employers on a range of labor and employment matters. "I mean, it's just been a significant amount of new things coming down the pike."
Ferguson advises a range of employers on labor and employment law matters and said the largest changes for many of her clients in Colorado have been to updated noncompete requirements, paid sick leave and paid extended leave.
Ferguson added most clients haven't been too upset with recent changes and have been eager to comply with updated laws, but many smaller and mid-sized employers have been hit harder.
"It's an ongoing conversation I'm having with my clients who tend to be small to midsize businesses, primarily based in Colorado," said Ferguson. "Those added costs eat into what I say is already a small profit margin where businesses are dealing with higher inflation, lack of labor."
Mike Bell, a shareholder at Ogletree Deakins' Denver office who works with employers on a range of labor and employment issues with an emphasis on defense work, agreed Colorado's been moving quickly. Bell also works with clients in New Mexico and Texas and said that in comparison, Colorado has passed a slate of new employee-oriented laws in a small window of time. Ogletree Deakins is an international firm and was named the 2023 Law Firm of the Year in the litigation – labor & employment category.
"I've always said that employment law is one of the most exciting areas to practice in because the law is constantly changing. And Colorado is certainly no exception, especially over the past two or three years," said Bell. Bell added that while Colorado has moved the fastest, he's also seen employee-focused laws passed in other states including New Mexico, which in 2021 passed a sweeping paid sick leave law, and Texas, a state not traditionally known for its worker protections, which passed a law that opens up liability for supervisors in cases of workplace harassment.
"So I think overall, I think we're seeing a general push towards more employee-friendly courts and state law," said Bell.
On the other side of the court, Clayton Wire, a partner at regional firm Ogborn Mihm, represents plaintiff employees in complaints. Ogborn Mihm was ranked Tier 1 in the Colorado employment law – individuals category.
Wire said the recent changes at the legislature have opened up new routes for current and former employees to seek remedies and believes the changes are a move in the right direction.
"Colorado historically has been kind of on the cutting edge of [employee] protections, even going [back] 100 years or more," said Wire. Wire, who is involved in the Colorado Plaintiff Employment Lawyers Association and Colorado Trial Lawyers Association, said Ogborn Mihm has been involved in advocating for new laws to benefit employees at the Colorado legislature.
Wire said on top of the slate of labor and employment law changes, Colorado also expanded its False Claims Act and extended its COVID-era public health emergency whistleblower act to apply during non-public health emergencies. He said both measures have opened pathways for employee whistleblower complaints and protections.
As a result of the new slate of state-level employment laws, Wire said he's seen more employment claims filed in state court rather than federal court and expects that trend to continue.
A Changing World, A Changing Workforce
Nearly three years after the COVID-19 pandemic, attorneys agree that the workplace is changing and so is the world of labor and employment law.
Ryan Lessmann, managing principal at Jackson Lewis' Denver office, said that on top of changing standards from the pandemic, many employers are facing recruitment and retention struggles as well as the impacts of economic downturns. The national firm's Denver office was listed as a Tier 1 firm in the employment law – management and litigation – labor & employment categories. Lessmann has worked in employment law since 2004, primarily representing employers on a range of issues.
"I do think it's interesting to think about the pandemic and how it changed workplaces across America and how that has brought new challenges to the workplace and in some instances, new laws," said Lessmann.
Lessmann said that outside of the new developments from state-level legislation, employers have seen some pushback against diversity, equity and inclusion policies they've implemented in recent years as well as an uptick in accommodation requests. He said he's had clients receive threatened legal action due to DEI policies they've put in place and thinks the pushback might continue. Lessmann also said his clients have seen an increased number of requests from employees for accommodations under the Americans with Disabilities Act.
"I think employees are becoming more aware of their rights under the ADA," said Lessmann. "And in their new remote environment, they're finding new types of accommodations to ask for, for example, that they don't have to appear on video."
Ferguson echoed that many of her clients are navigating new challenges with retention and recruitment. She said that for many industries, which switched to remote work after the pandemic, employers are figuring out how to offer remote and hybrid options as a way to meet those challenges.
"I think the other issue is employers trying to be creative and find ways to attract employees has really taken the forefront because there's not as many people out there to perform the work," said Ferguson. She added that while courts have made progress catching up on a backlog of civil cases caused by the pandemic, she's still seeing delays from the pandemic on turnaround times for courts and administrative investigations in Colorado.
Bell also believes there will be more disability and accommodation requests. "I think that disability issues are going to continue to evolve. It becomes, essentially, very easy now to establish something qualifies as a disability worthy of protection under both federal and state laws. I think we're going to see an increased uptick in those and in accommodation issues."
Representing employees, Wire said that after seeing people terminated in the midst of the pandemic when there weren't other employment options, he's become more aware of the connections between someone's work, identity and mental health.
"A lot of my practice recently has been to try to understand a bit more about what my clients are going through from a mental health perspective. You know, it's amazing the toll that it takes on an individual to lose their job but more fundamentally to lose their profession," said Wire.
The impacts of a changing world after the pandemic will likely keep impacting labor and employment law, the attorneys thought, but exactly what that will look like is still shaking out.
Law Week Colorado also received Best Law Firm announcements for labor and employment from the following local firms:
Polsinelli's Denver office was ranked in the Colorado Tier 1 litigation – labor & employment category, the Tier 2 litigation – employee benefits (ERISA) category

Sherman & Howard's Colorado offices were ranked in the Colorado Tier 1 employee benefits (ERISA) law category, employment law – management category, labor law – management category and litigation – labor & employment category

Husch Blackwell's Denver office was ranked in the Colorado Tier 1 employment law – management category and litigation – labor & employment category

Davis Graham & Stubbs was ranked in the Colorado Tier 1 employee benefits (ERISA) law category,  employment law – management category, litigation – labor & employment category