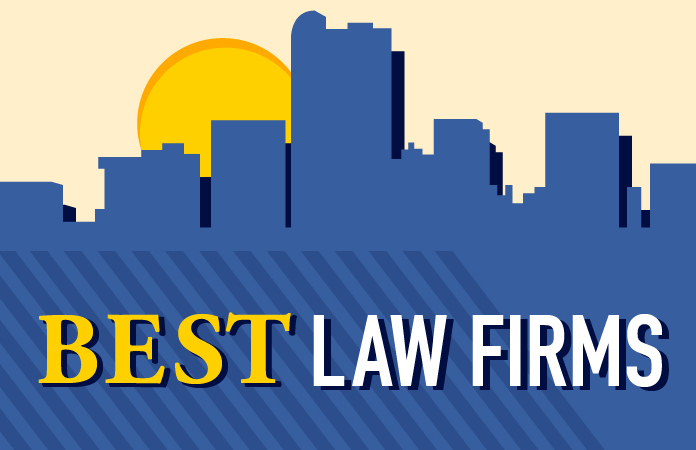 It's been a wild real estate market in Colorado over the past few years. But it's finally starting to slow down, local legal experts say, as concerns linger over inflation and mortgage rates.
According to a September report from the Colorado Association of Realtors new listings were down 2.5% year-to-date from 2021, with sold listings down 14.4% for the single-family market. The average median sales price, however, had climbed from $505,000 to $575,000 across the state. 
On the legal front, numerous Colorado law firms were honored for all they do in this crazy market. Among those that have recently been named to a Tier 1 ranking in Colorado for that category in the U.S. News –  Best Lawyers® Best Law Firms are: Davis Graham & Stubbs LLP, Sherman & Howard LLC (Tier 3 nationally), Polsinelli (Tier 1 nationally), Robinson Waters & O'Dorisio, P.C., Husch Blackwell (Tier 1 nationally) and Ireland Stapleton. Coan, Payton & Payne, LLC also received 2023 Best Law Firms recognition for real estate law.
DGS partner Catherine Hance told Law Week it's been a busy year for their team — especially in the hospitality and multifamily housing sectors. 
"There has been significant demand in both the front range and mountain communities for development of multifamily housing, including as part of mixed-use projects," Hance wrote. "These have been primarily but not exclusively in the rental marketplace. The DGS real estate group's clients have also been particularly active in the select service hotel area."
Hance added factors like construction, financing and water costs, along with the overall economy and political climate can have a major impact on the real estate market. 
"Parts of Colorado may experience these impacts differently as well – mountain community experiences may be significantly different than those on the front range, as well as between [the] downtown core and suburban areas," Hance wrote.
Hance surmised rising interest rates are impacting residential development, especially in for-sale residential properties. She believes it could also stall some projects or even result in converting projects from for-sale to rentals. 
Working from home is also having a major impact on office spaces in the real estate market.
"Office demand downtown has been impacted by the acceleration of remote work options as well as perceptions of downtown area safety," Hance wrote. "Certain hospitality areas are and are likely to remain more active than others."
Amy Kiefer Hansen, the chair of real estate, construction and environmental practices at Polsinelli in Denver noted the firm has expanded certain practice areas in the past year..
"The team has expanded and grown to meet the needs of our clients here in Colorado, as well as nationally across the U.S.," Hansen wrote. "Notably, we have grown our national tax credit practice significantly, and we are seeing immediate and increasing demand in this area."
Hansen added due to rising interest rates and inflation, including construction costs, both factors are beginning to have an impact on the development pipeline across sectors.
"However, the demand for housing – for sale, for rent and affordable – remains high, especially in markets like Colorado and we continue to see active investment in this market, including in the build-for-rent space," Hansen wrote. "Lack of new development will no doubt have an impact on the demand for existing product and once interest rates settle a bit, we expect to see deal volume tick up as there are a lot of investors with cash to spend."
Hansen noted a lack of new development could exacerbate the need for affordable housing. On the commercial side, Polsinelli's clients are seeing shifting demands for office and retail space, while health care and the industrial sector remain strong for real estate.
"We expect to see more conversions of space over the next few years," Hansen wrote. "We have already seen some shopping center conversions into both medical and residential, and there is a lot of talk regarding conversion of office buildings into residential."
The real estate side of Sherman & Howard has also been busy. Ryan Christ, a member at the firm, said it continually works on large deals with clients across the country. 
He wrote in part "with the Federal Reserve taking action in regard to interest rates in order to combat inflation, it is relatively easy to forecast at least a modest decline in real estate activity throughout the country. Typically, Colorado is able [to] maintain our real estate market without much harm."
As for the future, some new issues could be on the horizon. Rebecca Anderson Fischer, another member at Sherman & Howard, wrote she's watching for new efforts by industry leaders concerning the development of standards and regulations for climate impact assessments that would be implemented through due diligence investigations routinely done in real estate transactions. She wrote they would be similar to environmental studies done during major real estate deals.
Fischer believes the future of real estate law is bright.
"History tells us that real estate law will always be in play, no matter how the next economic cycle unfolds, with hurdles for some and opportunities for others," Fischer wrote. She added the practice could take on new importance, including taking on policy questions like affordable housing needs and environmental justice in public and private projects. 
Sherman & Howard member Cyndi Stovall wrote one of the team's biggest accomplishments over the last year was coming together on the $4 million financing of a mobile home park in Weld County by crafting loan and other documents that involved navigating inconsistent and evolving state regulations protecting mobile home park residents and rules for federal backed mortgages received by mobile home parks.
Stovall also echoed what many of the other attorneys said concerning inflation in the real estate market.
"As inflation exacerbates the existing housing affordability crisis, governmental entities at all levels are working to require and encourage the development of affordable housing through various measures," Stovall wrote.
Joseph Krabacher, a member of Sherman & Howard based out of the Aspen office, wrote that 2022 was a weak year and nothing like the past few years where he closed more than 180 transactions for more than $1.4 billion. He noted his markets of resort communities and western Colorado, where prices are continually high, were also feeling the impacts of inflation, increased interest rates and big losses in the stock market.
"Construction picked up substantially starting in 2021 and into 2022, but has slowed as some owners believe deferring major construction projects in hopes of lower or more stabilized cost increases," Krabacher wrote. "Increases in prices are across-the-board from materials, subcontractor costs, and the lack of affordable housing, resulting in labor shortages."
Krabacher added there's been a big push back against short-term rentals in his region of less than 30 days with many communities considering or having adopted short-term rental regulations and limits on the number of permits. Affordable housing, like many other areas, also remains a top issue there.
Many of the aforementioned firms ranked highly in other categories regionally for real estate. Robinson Waters & O'Dorisio, P.C. and Sherman & Howard LLC also was a Tier 1 for real estate litigation regionally. Sherman & Howard LLC also was Tier 1 nationally for real estate litigation while Husch Blackwell ranked nationally for that category. Woods Aitken received a metropolitan Tier 3 ranking in real estate law in Colorado.