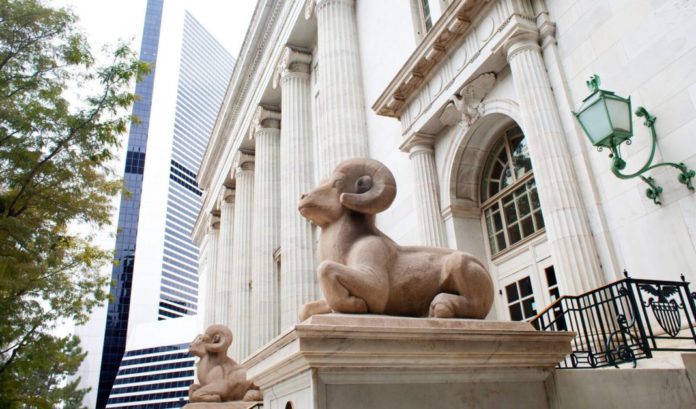 The 10th Circuit Court of Appeals recently revived two First Amendment lawsuits involving prisoners in Colorado who say they were forced to do things that conflict with their religious views.
On Aug. 10, the court decided a case brought by Tajuddin Ashaheed, a Muslim who wears a beard for religious reasons. He alleges that after arriving at the Colorado Department of Corrections Denver Reception and Diagnostic Center, where he was to serve a short sentence for parole violations, Sergeant Thomas Currington forced him to shave his beard out of anti-Muslim animus. The CDOC center requires inmates to shave their beards at intake, but it has an exemption, which Ashaheed invoked, for those who wear beards for religious reasons.
According to Ashaheed, Currington said he must have a "full beard" to qualify for the religious exemption, although the center's policy did not require this. Ashaheed responded that he was unable to grow a full beard and reiterated that his beard had a religious purpose. Currington threatened Ashaheed with solitary confinement if he didn't get rid of the beard, and the inmate submitted to having his face shaved. Ashaheed alleges that non-Muslim inmates were allowed to keep religious items such as crosses and Bibles and that he was singled out as a Muslim.
Ashaheed sued Currington in federal district court alleging claims under the free exercise clause of the First Amendment and the equal protection clause of the Fourteenth Amendment. The lower court dismissed both claims, granting qualified immunity on the free exercise claim.
The panel of 10th Circuit judges reversed. Government officials are not shielded by qualified immunity if the official has violated "clearly established law," and when Currington ignored the center's policy and forced Ashaheed to shave, he violated clearly established law, said the opinion written by Judge Scott Matheson, Jr. The lower court also concluded that Ashaheed had failed to state an equal protection claim, but the 10th Circuit panel disagreed, finding that based on the allegations, "a reasonable jury could infer that Sergeant Currington acted because Mr. Ashaheed is a Muslim."
The case attracted interest from groups around the country, including the Cato Institute, the Institute for Justice and Muslim Advocates, all of which filed amicus briefs supporting Ashaheed.
"Prison officials violated their own policies and Mr. Ashaheed's obvious right to religious freedom. The Tenth Circuit's opinion in this case reaffirms that the law is clear: prisons may not forcibly shave prisoners based on religious animus," Matt Callahan, senior staff attorney at Washington, D.C.-based Muslim Advocates, said in a press release about the decision. "We hope this important ruling sends a wider message that the religious freedom rights of everyone, including the incarcerated, must be respected."
On Aug. 6, a different panel of judges revived an atheist parolee's lawsuit alleging his religious rights were violated when he was forced to participate in a Christian transitional program. Following Mark Janny's release from jail in 2015, his parole officer, John Gamez, directed him to take up residence at the Fort Collins Rescue Mission and follow its house rules. These rules included attending daily morning prayer and evening chapel, Bible study and additional church services and religious counseling.
Janny objected to the religious programming, but Gamez responded that he must either follow the rules or go to jail. Janny was kicked out of the Rescue Mission for refusing to attend a Sunday church service and was later arrested and taken into custody.
Janny brought First Amendment claims against Gamez, alleging establishment clause and free exercise clause violations. The district court granted summary judgment to Gamez as well as the Rescue Mission's director, Jim Carmack, and assistant director, Tom Konstanty, who were also named as defendants.
The 10th Circuit panel affirmed summary judgment for Konstanty but allowed Janny's claims against Gamez and Carmack to proceed. In reaching its decision, the court relied on a line of cases, including Kerr v. Farrey and Inouye v. Kemna, about whether 12-step programs such as Alcoholics Anonymous and Narcotics Anonymous are religious in nature and whether inmates and parolees can be forced to participate in these programs.
According to Callahan, whose organization also filed an amicus brief supporting Janny, the case deals with a "widespread issue." "We've received intakes from Muslims who've had this issue where they are placed at a Christian halfway house, or a halfway house that has a religious mission that doesn't permit them to attend Muslim prayers or requires them to participate in Christian activities," Callahan said. "And in those cases, they've been stuck between carceral punishment and obeying the dictates of their faith."
"We always pay a lot of attention to the rights of incarcerated people or people involved in the criminal justice system because those people are uniquely vulnerable to religious coercion and discrimination," Callahan added. "We see this issue of people on parole as being part of a larger system that deprives people of their right to practice their faith."
Janny and Ashaheed had legal counsel at the district court and in their appeals, but Callahan noted that's not always the case. "Part of the problem that prisoner lawsuits face is that they're often litigated pro se by the prisoners themselves, so you're dealing with the court looking at a record that was prepared without the benefit of lawyers and counsel," he said. "Often the district court decisions will be decided based on technicalities or other irregularities in the record."
In another similar case decided Aug. 9, the 10th Circuit ruled against an inmate, Craig Ralston, who requested and was denied a kosher diet while he was held at the Denver Detention Center. Ralston sued Hosea Cannon, a sheriff's department chaplain, for First Amendment violations. The district court found Cannon was entitled to qualified immunity and granted summary judgment, which the 10th Circuit affirmed, albeit for different reasons.