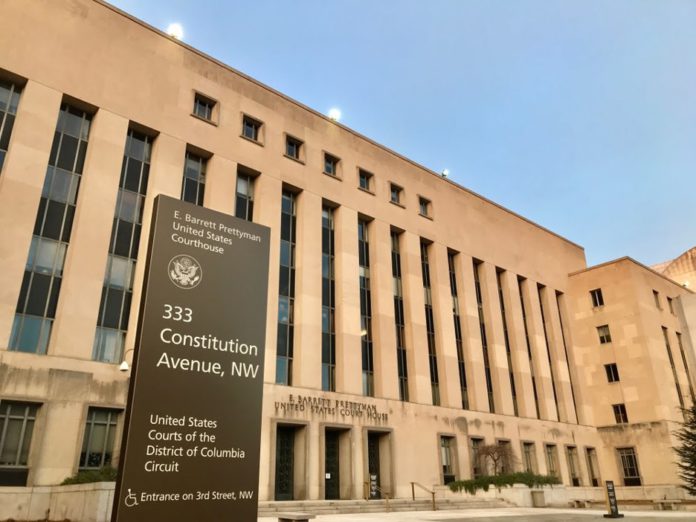 In part two of this week's Appellate Roundup we look at some significant recent decisions from appeals courts around the nation that may have national importance.
7th Circuit: Indiana Abortion Complications Reporting Law Not Unconstitutionally Vague
A panel upheld Aug. 2 an Indiana statute that requires physicians to report any complications suffered by women who obtain an abortion. In a 2-1 decision by Chicago-based Judge Amy St. Eve, the court said the law is not unconstitutionally vague under the Due Process Clause of the 14th Amendment and reversed a lower court injunction against it.
The Hoosier State statute compels reporting of "any adverse physical or psychological condition arising from the induction or performance of an abortion" and listed in the statute 25 specific complications. The law requires physicians to include a wide range of personal and medical data applicable to the patient. Doctors who do not comply are subject to criminal penalties and loss of their medical license.
St. Eve's opinion identified three aspects of the statute that could support a finding of excessive vagueness, including that it fails to "give objective guidance regarding the temporal, spatial, or causal relationship between the abortion and the complication." 
Nevertheless, according to the court, an injunction against the law was unjustified because the statute has a "discernable core" of meaning. "The complications that a reasonable doctor would find to have arisen from an abortion constitute a core of the…[s]tatute," said St. Eve. "Although these complications may be rare, an individual of ordinary intelligence would understand that there may be complications that arise from an abortion (as is the case with any medical procedure)."
The panel cautioned against an understanding that it was holding the statute constitutional under all the circumstances to which it might be applied. "We do not suggest that the risk of discriminatory enforcement is insignificant here," St. Eve said. "It is certainly possible that Indiana may enforce this law in an arbitrary manner that offends due process, particularly in a highly controversial area like the regulation of abortion." For that reason, she continued, "a future, as-applied challenge may be successful. But, we are not prepared to hold that this risk jeopardizes the entire statute in a pre-enforcement, facial challenge."
St. Eve's opinion was joined by Judge Frank Easterbrook. 
Judge Diane Wood of Chicago dissented, arguing that the Indiana statute is too vague to be enforced. "It has become an article of faith that federal judges, when construing statutes, must adhere scrupulously to the words chosen by the enacting legislature," she wrote. "If the legislature has written a foolish law, so be it—the process for changing that law is to return to the legislature for corrective action, while in the meantime the foolish law stands. But if the legislature has written an incomprehensible law, the remedy is not for the judiciary to take a red pencil to it and, under the guise of statutory construction, create something that people of ordinary intelligence can follow."
The case is Planned Parenthood of Indiana and Kentucky, Inc. v. Marion County Prosecutor, No. 20-2407.
8th Circuit: Title IX Complaint v. U. of North Dakota in Women's Hockey Dispute Stands
A panel held that former University of North Dakota women's hockey players could sue under the federal law prohibiting sex discrimination in education after the Peace Garden State's higher education system terminated their sport. 
Judge Steven Grasz began his opinion with a tribute to the team's success. "For women, ice hockey was the most prominent and most popular sport on campus, with eight Olympians on its roster at one point," Grasz wrote. "The team played against seven other teams in the strongest and most competitive women's ice hockey league in the country. It did so at the most competitive collegiate level (National Collegiate Athletic Association Division I), alongside thirty-four other teams. And at its end, the team ranked sixth, nationally."
The hockey players alleged that UND violated a Title IX implementing regulation that requires universities to provide athletic teams with members from both sexes or separate teams for athletes of each sex. Grasz' opinion agreed. "If the sport is a contact sport such as ice hockey, the plain text of the regulation – which we must give controlling weight – requires institutions to operate single-sex contact sports equally," wrote the Omaha-based judge.
Two other judges on the panel – Steven Colloton of Des Moines and David Stras of Minneapolis – wrote concurring opinions.
The case is Berndsen v. North Dakota University System, No. 19-2517.
DC Circuit: U.S. Citizen's Lawsuit Against Iran for Abuse and Compelled Military Service Ordered Dismissed
The court ordered the dismissal of a lawsuit by a U.S. citizen who sued Iran after being forced, along with his family, to remain in the Middle Eastern nation after its 1979 revolution, subjected to abuse because of his American nationality, and compelled to serve in combat and kill a sleeping Iraqi soldier under compulsion during Iran's 1980s war with that neighboring country.
Judge Gregory Katsas' opinion held that Foreign Sovereign Immunities Act protects Iran from civil liability because the man, Darioush Radmanesh, was not the victim of "terrorism." The FSIA "provides that a foreign state is not immune from a claim for money damages for personal injury or death that was caused by an act of torture or hostage taking committed by an official of the foreign state acting within the scope of his or her office," Katsas wrote. "Moreover, the foreign state must have been designated as a state sponsor of terrorism when the acts giving rise to the claim occurred."
When at least some the deeds for which Radmanesh sued occurred, Katsas found, Iran was not considered a terrorism sponsor. The Islamic country was not added to the U.S. list of state terrorism sponsors until January 1984. 
The panel held that being forced to remain in Iran could not be considered an example of hostage-taking, another exception to the FSIA immunity granted to other nations, because "a prohibition on international travel…does not amount to seizure or detention under any ordinary understanding of those terms." Nor could being ordered by a superior military officer to kill an Iraqi soldier or be killed himself be deemed hostage-taking because it "lacks the essential element of a third-party compulsion." Radmanesh alleged only that he would be killed by his commander if he did not shoot sleeping Iraqi combatants, not that another person would be murdered in his stead.
The torture exception to FSIA immunity did not apply, Katsas said, because he had not experienced a "severe" degree of it. "[T]orture requires extreme, deliberate and unusually cruel practices, for example, sustained systematic beating, application of electric currents to sensitive parts of the body, and tying up or hanging in positions that cause extreme pain," Katsas wrote. "Torture covers only conduct likely already illegal under most domestic legal systems. It does not automatically result whenever individuals in official custody are subjected even to direct physical assault." 
Having been "pushed to the ground, spat upon, and then kicked" by Iranians "chanting 'Death to Americans' during the country's revolutionary spasm did not count and neither did being urinated on by members of the Basij, Iran's militia, said the panel. "Radmanesh comes closer with a specific allegation that, on one occasion, the Basij punched him in the face, knocked him to the ground, and kicked him all over his body so violently that he required hospitalization and treatment for cracked ribs, contusions, lacerations, and a concussion," Katsas wrote. "But Radmanesh does not point us to any case holding that a one-time, outdoor beating like this is both severe enough, and involves sufficient custody or physical control, to amount to torture."
The forced service in Iran's army could not be considered torture, according to the panel, because Radmanesh did not "allege the necessary intentionality — that Iran conscripted him, sent him into battle, and ordered him to kill an enemy soldier for the purpose of inflicting severe pain and suffering on him." "Instead, the far more likely inference is that Iran took these actions as part of an ongoing war with Iraq—and that Radmanesh suffered as an unavoidable incident to that end," Katsas concluded. 
Katsas opinion was joined by Judges Judith Rogers and David Sentelle. The case is Radmanesh v. Islamic Republic of Iran, No. 19-7121.