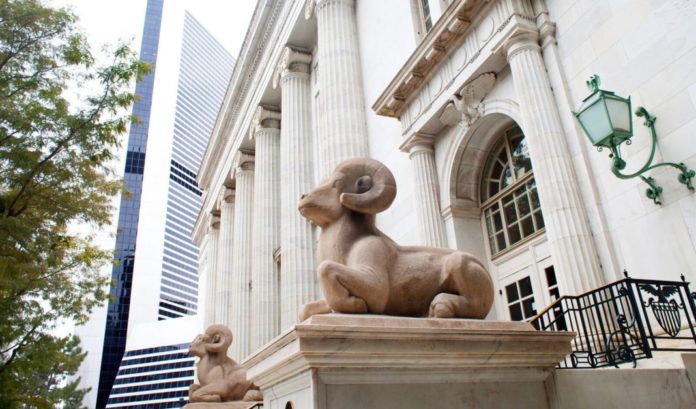 A medical debt collection agency was too slow in processing its mail, leading the collector to make an unauthorized call to a woman who asked to be left alone, according to an Aug. 17 opinion from the 10th Circuit Court of Appeals. The decision upheld a lower court's ruling in favor of the woman who alleged the collector engaged in unfair debt collection practices when the collector made a single call after receiving her cease-and-desist letter.
Elizabeth Lupia was billed nearly $21,900 following treatment at the St. Francis Medical Center in Colorado Springs in 2017. Her insurer sent the hospital about $7,150, along with a document saying that depositing the payment constituted "satisfaction of any discrepancy" between the amount paid and the amount charged. The hospital accepted the payment but billed Lupia for the rest anyway. Lupia refused to pay and Missouri-based debt collector Medicredit was eventually retained to collect the balance.
In late April 2018, Medicredit started contacting Lupia by phone and mail to request payment. Lupia sent a letter dated May 1 to dispute the debt and demand that Medicredit immediately stop calling her. Medicredit received the letter on May 7 but didn't note her request in its system until May 10. In the meantime, a Medicredit agent made one final call to Lupia on May 8 and left a voicemail about the debt.
Lupia sued Medicredit under the Fair Debt Collection Practices Act. She alleged the company violated the FDCPA by attempting to collect despite receiving her written notice disputing the debt and by continuing to call her despite receiving the cease-and-desist letter.
Medicredit asserted the FDCPA's bona fide error defense, which lets debt collectors off the hook if they can show the violation was unintentional, resulted from a genuine mistake and was made despite reasonable precautions and procedures to avoid such mistakes. But the federal district court rejected this argument, concluding that although Medicredit's mistake was genuine and unintentional, its policy allowing a three-day lapse between receiving a cease-and-desist letter and logging it into its system was not "reasonably adapted to prevent unauthorized contact" with Lupia.
A three-judge panel of the 10th Circuit affirmed the district court's decision to grant summary judgment in favor of Lupia. In a published opinion authored by Judge Gregory Phillips, the panel noted that, according to Lupia, Medicredit declined to explain its mail-handling procedures during discovery and denied it had policies adapted to avoid unauthorized contact with debtors. The company later described its procedures in general terms in its motion for summary judgment, according to the opinion.
On appeal, Medicredit explained its procedures in more detail, noting that it receives non-certified mail at a P.O. box near its Missouri office. The mail is collected and forwarded to its compliance division, which reviews letters and places holds on accounts to prevent unauthorized contact or activity. It usually takes about three days to process the high volume of mail received, Medicredit argued, and "expecting a one-day turnaround on processing mail is inherently unreasonable."
However, the 10th Circuit found "Medicredit's general evidence about its policies—which amount to little more than retrieving and reviewing the mail—isn't enough" to show its procedures were reasonably adapted to prevent unauthorized calls. The panel agreed with the lower court that "no reasonable jury could find a procedure which inexplicably allows a three-day lag between receipt of a debtor's dispute and logging that dispute into the system … to be reasonably adapted to prevent unauthorized contact with the debtor."
Medicredit also challenged Lupia's standing, arguing it only made one unauthorized call to Lupia, which went unanswered, and she suffered no actual harm. But the 10th Circuit agreed with Lupia that even a single unwanted call can intrude on a debtor's privacy and cause "intangible harms" that Congress aimed to address in enacting the FDCPA. Prevailing in an FDCPA suit won't wipe out a consumer's debt, but it may make them eligible to recover damages.
Medicredit had better results at the 7th Circuit Court of Appeals in May in another FDCPA lawsuit, Markakos v. Medicredit. In that case, the debt collector was sued by a debtor who alleged Medicredit broke the law by sending collection letters with two different debt amounts and letters that did not clearly identify the creditor. The Chicago-based federal court of appeals ruled in favor of Medicredit, finding the debtor lacked standing because she failed to allege how she was harmed by the "deficient information."
The Consumer Financial Protection Bureau received about 82,700 debt collection complaints in 2020, a 10% decrease from 2019, according to the CFPB's latest annual report on the FDCPA. About half of the complaints were about attempts to collect debt not owed. Approximately 8% of the complaints had to do with communication tactics used in debt collecting, including many complaints about phone communications. Complaints about communication tactics fell about 20% last year compared to 2019, which the CFPB attributes in part to temporary restrictions states have imposed on debt collection practices during the pandemic.