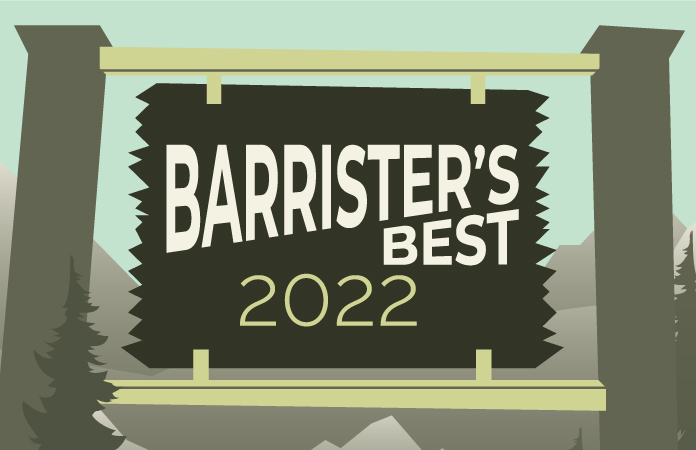 Nonprofit lawyer
People's: John Wylie at Sherman & Howard 
John Wylie, a nonprofit lawyer of nearly 40 years, advises nonprofits on governance and First Amendment issues. He's been a regular in Best Lawyers' nonprofit and charities law category since 2013.
Barrister's: Melanie Bartlett at Fairfield & Woods 
Melanie Bartlett represents nonprofit organizations in complex legal areas like tax law, partnership agreements and real estate transactions. She also served on the executive council of the Colorado Bar Association from 2018 to 2020 and is a member of the Colorado Nonprofit Association.
In-house counsel lawyer or legal team
People's: Denver Health 
Denver Health's long history of health care service to the community started in 1860.  Scott Hoye serves as the hospital's general counsel and leverages 24 years of experience at Denver Health, while also serving subsidiary health organizations.
Legal support professional (paralegal, legal assistant, etc.)
People's: Cecily Winmill at Wilmer Hale 
Cecily Winmill has been a legal assistant with WilmerHale for nearly five years. Prior to assisting WilmerHale, Winmill was a secretary and treasurer for Colorado Intellectual Property American Inn of Court and has been a legal assistant since 1989.  
Education lawyer
People's: Igor Raykin at Kishinevsky & Raykin, LLC
An attorney since 2011, Igor Raykin focuses on education law and Title IX discrimination. Prior to being an attorney, Raykin has served as a teacher, dean of students and helped started a school for homeless children in Denver. 
Barrister's: Jack Robinson at Spies Powers & Robinson 
Jack Robinson primarily practices in special education and disability law. Robinson has served as an advocate for children with disabilities and their parents and served as the plaintiff attorney in a landmark U.S. Supreme Court case, Endrew F. v. Douglas County School District.  
Best Colorado court reporter/videographer service
People's: Agren Blando Court Reporting & Video
Agren Blando has served the state's legal community as a court reporting firm since 1960. It provides court reporting services and assists in areas like litigation services, trial presentation and videography and has served clients like Brownstein Hyatt Farber Schreck and Bachus and Schanker. 
Best legal marketing/design firm
People's: Agency 33
Founded in 2006 but with roots dating back to 1955, Agency 33 is a public relations agency based in Denver providing strategic guidance, brand design and media relations. It serves professional service organizations like lawyers and law firms.