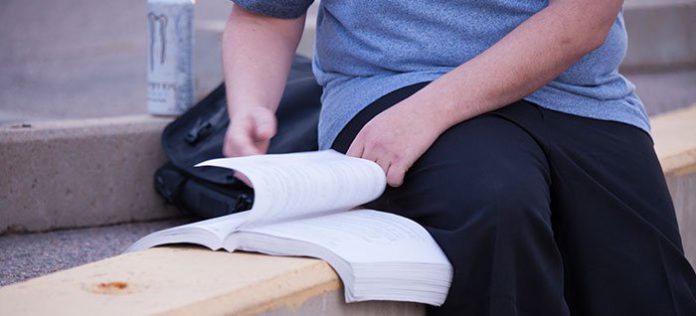 More than 700 test takers sat for the July 2023 bar exam and 533 passed, a 74% pass rate. Lawyers who passed the exam are eligible to join the bar after paying applicable license fees and registering for and attending a mandatory admission ceremony Oct. 30. 
University of Colorado Law School first-time examinees passed the July bar at a rate of 81%, while 40% of repeat test takers from the school passed. For first-time test takers from the University of Denver Sturm College of Law, 86% passed, and of repeat examinees, 39% passed. 
Examinees designated as "Other ABA" who took the bar in February totaled 331, and of those, 77% of first-time examinees passed and 35% of repeat test takers passed. The state bar exam had 19 examinees categorized as "Foreign Educated/Non-ABA," and of those, 32% passed. 778 applied to take the exam, 53 withdrew and six didn't show up for the test. 
The Colorado Supreme Court previously announced it was lowering the passing score of the bar exam by six points to 270 in 2023.
Congratulations to all the new Colorado attorneys who passed the July bar.
| | | | |
| --- | --- | --- | --- |
| ABATTI, CAMERON JAMES | ESTACIO, ADAM MINORU YASUI | LEBRUN, ABIGAIL ROSE | ROBINSON, BRUCE HAROLD JOHN |
| ADKINS, RACHAEL LEE | ESTRADA, DONOVAN | LEFEBVRE, ALANA LYNN | ROBINSON, PAIGE DIOR |
| AFARIAN, ALEC ANTHONY | ETHERINGTON, MADISON TAYLOR | LEIBIN, MADELINE MARIE | RODGER, SARAH JEAN |
| ALBERTS, TYLER STEWART | ETRE, KIRSTEN MAY | LEONARD, MACKENZIE | RODGERS, MADELINE JANE |
| AMOS, AUSTIN | EUGENE, CALEB URIAS | LETTENBERGER, OLIVIA ROSE | RODRIGUEZ MARTEL, MARIA DE LAS MERCEDES |
| ANDERSON, MELISSA JOY | EVANS, JOHN CHARLES | LEVI, ZACHARY EMMANUEL | ROEDER, MELISSA LYNN |
| ANTHONY, COLE ALEXANDER | EVANS, LOGAN MICHAEL | LEVIN, ABRAHAM NOAH | ROGAN, TREVOR DAVID |
| ARCHULETA, TRICIA IRIS | FACINELLI, RYAN RAYMOND | LEVITAN-HAFFAR, MARCIA MOANA | ROMANO, SAMUEL DYLAN |
| AUSTIN, MARY PRESTON | FARSCHON, ELIZABETH ANN | LINDBERG, BRYANNA ROSE | ROOMETUA, JOSHUA NOHA |
| BABER, JACY ROSE | FINLEY, SARAH ANN | LINDLEY, PEYTON FAITH | ROSNER, KATHERINE HIGGINS |
| BACHARACH, WILLIAM OLIVER | FLAGEL, ZACHARY ADAM | LIPINSKY DEGETTE, FRANCESCA LOUISE | ROWAN, KELLEY VICTORIA |
| BAILEY, BRETT RONALD | FLEMING, MARINA KRISTENE RAMIREZ | LIPSCOMBE, SPENCER LAYNE | ROWE, JONATHAN DOUGLAS |
| BAKER, AARON JAY | FOLKS, CHRISTIAN MICHAEL | LOBER, HELEN ANNE | RUDIN, GABRIEL JACOB |
| BANUELOS, KATHRYN MCCONNELL | FORD, BREANNA FRASER | LOCHARD, LACIE MIKAYLA | RUDOLPH, RYLEIGH HOPE |
| BARBIERI-AGHIB, ARIEL VALENTINA | FORTNER, APRIL MARIE | LONG, MATTHEW NEWELL | RUSHER, REGAN SIDELY |
| BARBOUR, KAYLA ANNE | FRANKLIN, RILEY PAUL | LOSITO, LOGAN JOSEPH | RUTHERFORD, ABBEY |
| BARNETT, CHELCIE ANNE | FRAZIER, HAILEE MARIE | LOTTERHOS , KELLY LYNN | SACK, GUY RICHARD |
| BARRERA, DAPHNE DEBANNY | FREEMAN, TRENTON | LUCAS, SAMANTHA ANNE | SALAS, JESSIE LEE |
| BARRETT, REBECCA ALYSS | FULLER, DARAH DENISE | LUKENS, KYRA PAIGE | SALAZAR, ANDREW MICHAEL |
| BATTEY, SAMANTHA BISHOP | FUNK, DUSTIN ALEXANDER | LUNA, DEBRA MICHELLE | SALAZAR, CRISTINA ELISA |
| BAUGUESS, MARIAH KAILI JOY | FURR, EVAN RAY | MACHAK, MEGAN RYAN | SALZMAN, DYLAN BUTTON |
| BEASLEY, MARY ELIZABETH | GALLAGHER, JAMES IAN | MADONE, BLAKE AUSTIN | SANKEY, BRADLEY PAUL |
| BECK, JACKSON ROBERT | GALLEGOS, MAKAYLA BETH | MAHER, PIRIE MORGAN | SARGENT, EMMA STAVIG |
| BECKMAN, ARIANE ELIZABETH | GALLOWAY, DARBY MARIE | MAITLAND, DEREK RICHARD | SAVAGE, ETHAN EZRA |
| BEIKMANN, KIT TIMOTHY | GANZE, DAMEN ALEK | MANDELL, TOMMI MARIE | SAVERIN, SAMANTHA ELIZABETH |
| BENAVIDES, CAMERON | GARAS, NADIA ELIZABETH | MANN, SHELBY FORREST | SAVOIE, LAUREN ELIZABETH |
| BERNEY, JAKOB PETER | GARCIA CHAVEZ, TANIA | MARK, DANIELLE SUMMER | SAWAYA, NINA NAJIB |
| BERRY, KATHARINE ELLISON | GARDNER, CURTIS MITCHELL | MARQUEZ, TALIA MARIE | SAWYER, NATHAN JACOB |
| BERTAN, ALISON MACKENZIE | GARRETT, MARSHALL MILOW | MARTIN, LAUREN MARIE | SCHAEFER, RYAN PATRICK |
| BEYER, ALLYSON CLAIRE | GASTON, SAMANTHA | MARTINEZ JR., SAMUEL LOUIS | SCHERMERHORN, MADISON ELEANA |
| BIGGS, GRANT ALEXANDER | GEISEN, BAILEY CASSIDY | MARTINEZ, BRYCE JORDAN | SCHNEIDER, PHOEBE KATHERINE |
| BIRD, JESSICA LYNN | GEISLER-ZUKAITIS, KALEB LIAM | MARTINEZ, RACHEL OLIVIA | SCHROEDER, JASON JEFFREY |
| BLAHA, CAMILA ROBINSON | GERBUS, GREGORY RYAN | MASON, COLE WILLIAM | SCHWARTZ, EMMA SADIE JUHASZ |
| BOGE, REX RUSSUM | GESUALE, MALIA CATHERINE | MASON, JESSICA MARIE | SCHWARZ, ABIGAIL L. |
| BORDEN, RILEY GRACE | GILE, GABRIELLE RUTH | MASUR, DANIELA CRUZ | SCOTT, JOHN HUNTER |
| BORNE, DENISE BUCHBOT | GLENN, REBECCA ASHLEY | MATHIAS, BRIANNA MARIE | SCRUGGS, KATHERINE WOODHULL |
| BOSEL, CHAD STEVEN | GLESNE, KRISTIN HALEY | MAZEITIS, JAKE MATTHEW | SHAW, MCNAIR HIRRIE |
| BOSH, KATE ALSOBROOK | GLOER, O'RYAN THOMAS | MCCARTHY, SAM WILLIAM | SHEDECK, SOTHEBY MAE |
| BOWDEN, EDWARD WILLIAM | GOEBEL, ANNA MARGARET | MCCOY, MELISSA WELLS | SHEHAN, MADELENE IRENE |
| BOWMAN, KAYLA SHEYENNE | GOLDBERG, MARK CONWAY | MCCRARY, EMILY CLAIRE | SHIELDS, ZOE ELIZABETH |
| BOYLE, CHRISTINA LEILANI | GOLDFARB, ELLIE MICHAL | MCCRAY, KORD JAMES | SHIN, JINU |
| BOYZUICK, TANNER MICHAEL | GOLDMAN, ANNA GRACE | MCDAVIS, CODY JORDAN | SHOCKLEY, TYLER |
| BRANDT , CHELSEA KRISTELL | GOLDSTEIN, HANNAH EVE | MCGEE, KAYA | SHURTLEFF, KATE JACQUELYN |
| BRANNEN, THOMAS JACOB | GOMEZ, ANNA MARIE | MCGILL, LOGAN ELIZABETH | SIGMAN, BECK D. |
| BREWER, ALEXANDER SCOTT | GOMEZ, SONIA MARIA | MCGLYNN, JAMES PATRICK | SIMON, JENNIFER ELIZABETH |
| BROWN, CAROLINE ANN | GOODENOW, NICHOLAS CHARLES | MCGRATH, SHANNON KATE | SIMPSON, COLBY DUANE |
| BROWN, ERIC STEPHEN | GRADINARIU, LUCIA GHEORGHE | MCMULLEN, NATHAN MATTHEW | SLOAN, LINDSAY ELIZABETH |
| BRUMMET, JONATHAN DWIGHT | GRAHAM, JOSEPH TAYLOR | MEISLER, RENA ELIZABETH | SMART, BENJAMIN JOSEPH |
| BUCHHEIM, JACOB ALLEN | GRANSTON, JENNY LEE | MELMED, MARK PETER | SMITH, JUSTIN HUNTER |
| BUDMAN, SKYLER SEGAL | GRAVES, ASHLEY NICOLE | MELTON, REID WILLIAM | SMITH, ROBYN LEE |
| BURHOE , ERIN NICOLE | GRAY, JOHN SUTHERLAND | MERRIFIELD, MACKENZIE NICOLE | SNAVELY, AMANDA LEE |
| BURNS, AUDREY DIEMER | GREEN, KATIE GAIL | METZ, ELI EDWARD ROBERT | SNOOK, RICHELLE REYNA |
| CALIFF, ELIZABETH SHIRLEY | GREEN, MCKENZIE LEIGH | MEYER, REILLY ERIN | SOL, DANIEL ARYAN |
| CAMPBELL , ISABELLA ROBBIE | GREENWOOD, JAIME FRANCES | MILAM, BRANDI ELAINE | SONG, JOSHUA KAIHONG |
| CANNON, COLLIN DANIEL | GUNN, JACKLYN PATRICIA | MILEY, JOEL ALLEN | SPENCER, ANNIE LIU |
| CAPARULA, EMMA ROSE | GUO, LIANGYIN | MILLER, AUSTIN JAMES | SPOTO, CHRISTOPHER MICHAEL |
| CARPENTER, KAELA MADISON | GUTIERREZ RODARTE, MIGUEL ANGEL | MILLER, CHASEN BRENT | SQUIRE, SHAWN CALEB |
| CARRERA, ANA CRISTINA | HAIMOWITZ, SAMUEL TOMAS | MILLER, DANIEL LLOYD | STACY, BRYAN THOMAS |
| CARROLL, HENRY HOUSTON | HAKIM, JACK ALLEN | MILLER, SETH DOUGLAS | STALCUP, MATTHEW EUGENE |
| CASH, NATHAN THOMAS | HAMIDZADA, JAWAID GASTON | MINK, HANNAH SOPHIE | STAUB, CYDNIE MICHELLE |
| CHAVEZ, SALOMON ENRIQUE | HANSEN, MADELEINE ELIZABETH | MINTON, KEALOHA MALIE KALUAKALAILANIAHINA HARUMI | STEFAN, AMELIA MICHELE |
| CHAYET, GRANT JAKOB | HARE, ASHLYN LOUISE | MIXON, TRISTA JANE | STEFFE, LUKE EDWARD |
| CHOUN, KAYLA ALLISON | HARRELL, BENNETT MCINNIS | MIZE-MARTINEZ, MACY JAN | STEPHAN, ANDREW JOSEPH |
| CHRISTENSEN, CHARLES WADE | HARRINGTON, RACHEL ANNE | MONTGOMERY, CATHERINE ANN | STEPLETON, J THOMAS MONTAGUE |
| CHRISTIAN, AIDAN MICHAEL | HARTLEY, KENNETH AUSTIN | MOORE, EMMA ALICE | STERNBERG LAMB, JEANETTE MICHELLE |
| CLARK, ALEXANDER DEAN | HAUGLAND, HUNTER PIERCE | MORA, ARIC CASIMIRO | STIGLER, JONATHAN PARKER |
| CLARK, ANNIE LEE | HEDGPETH, JACOB DEAN | MORALES, ERICSON | STRAUTMAN, BRITTANY MARIE |
| CLARK, LOUISA ELIZABETH SHELLE | HEFFNER, OLIVIA BRIANNE | MORAN, OLIVIA KIM | STROBEL, TYLER CHRISTIAN |
| CLINTON, KODIE NICOLE | HEIDEL, MEGAN ELIZABETH | MORGAN, CRYSTAL ANN | STROUP, CHRISTINE MARIE |
| CLOSE, ANDREA CAMPA | HELSETH, CHASE HENRY | MORRIS, ALYSSA PAULINE | STUDDARD, TRAVIS CLARK |
| COLLINS, RYAN DOUGLAS | HENSCH, JACOB THOMAS | MURPHY, MORGAN BRENNA | SUBEGA, HANNAH GRACE |
| COLLINS, SAMUEL WILSON | HERELD, SHIRA NAOMI | MURRAY, JONATHAN DAVID | SUHLER, CHRISTOPHER LOUIS |
| CONLEY, JAMES MEIER | HERNANDEZ, LAUREN MARIE | MYRA, ANNA MARIE | SUMMERS, MICHAEL SHERE |
| CONNELL, RYANN ELIZABETH | HERRERA , DANIEL FLORES | NAAS, BRITTON EUGENE | SUNDERLAND, HAVEN FREYA |
| COOK, JAMIE DEE | HESS, MORGAN ELISE | NANCE, MORGAN SHERRILL | TAYLOR, MERANDA GRACE |
| COOK, KALINA CLARE | HIGHLAND, MARY JO | NAUMAN, VICTORIA ROSE | TEEPLE, KAYLA ADJANI |
| COOKSTON, ZACHARY TURNER | HILLIKER, KALEN STEPHANIE | NAVARRETTE, MATTHEW LAWRENCE | THARP, GABRIELLE MARIE |
| COONEY, BOBBIE KATHERINE | HINDIN, BRYAN JOSEPH | NELSEN, CHAD DAVID | THIBODEAU, SAMUEL JOHN |
| COOPERSTEIN, DAVID ADAM | HOHNSTEIN, BETHANY JANE | NEWTON, NICOLE PAMELA | THOMAS, ANDREA CHRISTINE |
| CORTES, NICHOLAS ANTONIO | HOLBUS, ALEXANDRA JULIETTE | NGU, KYLIE LIZ | THOMAS, JORDAN RAE |
| COUPENS, MACKENZIE NICOLE | HOLMES, ALEXANDER DAVID | NICHOLS, HEATHER MARIE | THOMAS, NICOLETTE ROSE |
| CRIPPEN, SHANE | HOLT, SAMUEL STEPHEN | NICOLAYSEN, MEGAN PAIGE | THOMPSON, PATRICK MICHAEL |
| CRISALLI, JOSEPH OLIVER | HOSS, HANSEN THOMAS | NILSEN, MATTHEW RYAN | THORNLOW, JORDAN ALEXANDER |
| CRONAN, KEVIN PATRICK | HUDGENS, SAMUEL JAY | NIX, NOAH CHRISTOPHER | THORNTON, MACKENZIE |
| CULBREATH, CLAYTON BRANDON | HUGGINS, CLAUDIA ROSE | NOTTINGHAM, DANA KIRK | THRAILKILL, ALEXANDRA RAE |
| CUNEO, CATA ALMERIA | HUGHES, COURTNEY RAE | NUCARO, NICOLE RENEE | TIMMERMAN, ASHLYNN ELIZABETH |
| CUNNINGHAM, BAZIL AVERY | HUMPHRIES, ROBERT WARREN | O'BRIEN, BRADEN JOSEPH | TODESCHI, JULIANA |
| CURRY, MADELINE JOELLE | HUNTER, VICTORIA JEAN | O'NEIL, AIDAN THOMAS | TOOLEY, ASHLYN NELL |
| CWIKLINSKI, THADDEUS RICHARD | HUSTON, HANNAH ELIZABETH | OBEIDAT, HANAA | TROUPE, PETER COLLISON |
| DABELEA, CELLA PATRICIA | HYBL, LOGAN HORRIGAN | OLSON, ANTHONY JOSEPH | UDALL, TERESA ARRINGTON FOX |
| DAHL, ALYSSA DAWN | IACOVETTA, JOHN-TYLER JIN-HOON | OREAR, ELLEN MARIE | UREN, MEGAN LISA |
| DANIELS, HILARY ANNE | IMBROGNO, CARLY ANNE | ORTIZ, ALYSSA MICHELLE | URRUTIA, LEONELA YOLANDA |
| DANIGOLE, EMILY CYR | JACKSON, BLAKE CHANDLER | ORTIZ, SOPHIA | UZPEN, MONICA KAI |
| DANOS, MARISA CHRISTINE | JAECH, JORDAN | OTT, CURTIS | VALLEDOR, LAUREN VICTORIA |
| DATRES DE LA BLOTIER, LIAM PAUL-THIERRY | JENKINS, MADISON PRICE | PARKER, CAROLINE LOUISE | VAN BROEKHOVEN, HALEY ROE |
| DAVENPORT, CAROLINE ALETA | JENSEN, TRISTAN LAUREL | PARSONS, MORGAN ELIZABETH | VAN WAGENEN, CHRISTINA MARIE |
| DAVIS, TYLER JAMISON | JIMENEZ, GRACE NICOLE | PATRICOSKI, MATTHEW THOMAS | VAN ZANDT, SCOTT ALLEN |
| DE GROOD, CHARLSTON MICHAEL | JOHNSON, AMANDA MCMULLEN | PATTON, CAITLIN ELIZABETH | VANNESTE, ROBERT LAURENT |
| DE SMET, KARA | JOHNSON, HALEY RYAN | PATTON, CHRISTIANE MARGOT | VASILIOU, MELPOMENE MARIA |
| DE WET, ALEXIS CHRISTINA | JOHNSON, JACK ETHAN | PAULSEN, KRISTOPHER JAMES | VELDMAN, DENISE JOHANNA |
| DECKER, MARK CHRISTOPHER | JOHNSON, REBECCA CHRISTINE | PAYNE, MATTHEW HARDIN | VERBONCOEUR, KAYLEIGH YVONNE |
| DECKER, MEGAN LEIGH | JOHNSRUD, DAG PETER | PEDEMONTE, SPENCER KEEGAN | VILLALOBOS, JAYANN VERNADEAN |
| DENNEY, WILLIAM OWEN | JOHNSTON, ALIKA LIAN | PELECANOS, SOPHIA KATERINA | VINOVICH, JORDAN MICHELLE |
| DEROSE, KATHERINE KAY | JONES, ALLEN ROY | PEREZ, RICHARD RAYMOND | VOGT, VERONICA SHANER |
| DESAI, RAJ | JONES, BRADLEY | PEREZ, ROBERT ALLEN | VYAS, NIRALI |
| DESIMONE, RACHEL KATHRYN | JOSE, JACOB HEARSEY | PETERSON, LUKE ANDREW | WAGSTAFF, NATHAN SPENCER |
| DICENSO, MITCHELL ROMEO-EMILE | KAHLER, DANIELLE MARIE | PHAFF, ANDREW JOSEPH | WAITES, DAVID HEINEMANN |
| DICKIE, CAROLINE ELIZABETH | KASSLER, RACHEL LOTZ | PICKAR-DENNIS, SHELBY ELIZABETH | WALLIN, BROGAN RHEA |
| DIMMER, ALEXANDER SCOTT | KELLY, PARKER WILLIAM | PINKHAM, ANNE CLAUDIA | WALSH, ELIZABETH REBECCA |
| DINNER, BRYAN JEFFREY | KELLY, STEPHANIE ADA | PIZZICHINI, ANTHONY VINCENZO | WARD, BRANDAN CHRISTOPHER |
| DOBYNS, TAYLOR SHAW | KENNEY , CHRISTOPHER WILLIAM | POMERANTZ, DANIEL JOSEPH | WARNER, GEORGE DEWEY |
| DRINKWATER, ELIZABETH ARELT | KERSH, WILEY JAMES | POWELL, ETHAN JAMES | WASSER, LILY FAY |
| DUDLEY, ALLISON KAYLA | KHALIDI, FEROZ | POWELL, KRISTEN JULIET CATHERINE | WATT, CHARIS ELIZABETH |
| DUFFORD, ISABEL SIOBHAN | KIEHN, NATHANIEL JAMES | POWERS, ELIZABETH KRISTEN | WEAVER, ERIN MARIE |
| DUNCAN, ESSENCE EPIPHANY | KIERNAN, CASEY ELEANOR DREILING | PRESCOTT, TYLER JAY | WEICHER, ALENA CAROLE |
| DUNN , RYAN PATRICK | KINCAID, MADELINE ANNE | QUINN, PAUL ANTHONY | WEIDNER, CASSANDRA SHANNON |
| DYKSTRA, SARAH LARKIN | KIRKLAND, WILLIAM SCOTT | QUINONEZ, JESSICA RENE'E | WEINBERG, ANH HOANG |
| EADS, ANDREW JUSTIN | KLEIN, TREVOR ISAAC | RAGAB, RAMI MOHAMED | WEINHOFFER, MICHAEL TIMOTHY |
| EDGERTON, SAMUEL BRADLEY | KLENE, BRIDGET MAURA | RAMALHO, SARAFINA BEATRICE | WEIS, EVAN RICHARD |
| EDMUNDS, JENNIFER LYNN | KLEYMAN, LEONID | RAMSEY, STEWART RAYMOND | WICKWIRE, EMILY PAIGE |
| EDWARDS, DANIELLE CHRISTINA | KNASTER, MATTHEW HARRY | RATH, RYDGE ROBERT | WILBOURN, ANNA ELIZABETH |
| ELLER, JESSICA ELYSE | KNETZER, KRISTIN ANNE | REINHARD, SOPHIA MARIE | WILCOX, KELSEY LOUISIANA |
| ELLIOT, SUMMER LENE | KOCH III, RICHARD ORIN | RETTBERG, KAYLEY LYN | WILKIN, GILLIAN WALSH |
| ELLIOTT, COLLIN CHRISTOPHER | KOSSOW, SYDNEY DANAE | RHOTON, SAMUEL RAYMOND | WILLIAMS, AHMUAN DESURE |
| ELLIS, JOHN WILLIAM | KRANZ, CONRAD PRESTON | RICHARDSON, MORGAN MICHELLE | WILLIHNGANZ, RACHAEL ANNE |
| ELROD , BENJAMIN CLAY | KRISHNAN, APOORVA | RIFFE, COOPER JAMESON | WOJCIECHOWSKY, ANTHONY DAUBERT |
| ENGEL, MADISON MOLLOY | KUKOWSKI, EVAN LEE | RILEY, NICHOLAS ALFRED | WOLD-MCGIMSEY, JACK ALEXANDER |
| ERAZO, SAMANTHA DEE | LANDON, DILLON ROBERT | RIMES, JOCELYN CLAIRE | WOLF, JAMIE LYNN |
| ERICSON, ANDERS KEVIN | LANDRY, JENNIFER CLAIRE | RIVERA, ADAM RICARDO | WOLTER, SAMUEL PERRY |
| ERVIN, KASEY NOELLE | LANDRY, REBECCA JOSEPHINE | ROBERTS, JASON SCOTT | WOO, DANIELLE MICHAELA |
| ERWIN, WILLIAM CALDWELL | LARNED STARK, TREVOR ADAM | ROBERTS, MICHAEL DAVID | WU, DAVID |
| ESPENAN, NICHOLAS | LAU, LAURA MARISA | ROBERTS, WILLIAM JOSEPH | YAGOS, ERIN NICOLE |
| YANAGIHARA, JOHN HIDETOSHIRO | YUSTE-HERRERA, FERNANDO | ZEBERSKY, ELYSA FAITH | ZEDEK, NOAH BENJAMIN |
| ZSCHOKKE, MICHAEL PAUL | | | |