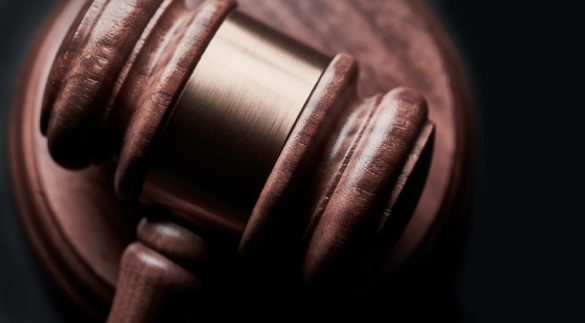 Just a few years after it was introduced, the Equal Rights Amendment appeared on the chopping block in Colorado's 1976 ballot. The amendment, which has at some point been ratified by around 38 states, has been rescinded by five states in the 50 years since it was passed by Congress and still hasn't been ratified into the U.S. Constitution. 
But what exactly is ERA, and why haven't roughly 15 states ratified it yet? 
ERA is a proposed constitutional amendment that would guarantee equal legal rights regardless of sex. After Congress passed the amendment in 1972, 38 states needed to ratify it before March 1979, but even after the deadline was extended to June 1982, ERA still fell three states short of ratification. 
Even though 38 states have at one point ratified ERA, Nebraska, Tennessee, Idaho, Kentucky and South Dakota have all rescinded ratification of the amendment between 1973 and 1979.
For Colorado, the argument against ERA ultimately failed as the state never rescinded ratification. Opponents of the proposed amendment in the state argued ERA's no exceptions rule would endanger "traditional organizations such as the Boy Scouts, Girl Scouts, YMCA, YWCA," according to a September 1976 article in the Cherry Creek Pioneer. 
ERA's Colorado opposition also noted that if the amendment was ratified, "under no circumstances could there be any separate athletic teams for male and female" participants. Those opposed to the proposed amendment also said they feared showers, locker rooms and toilet facilities would need to be shared spaces. 
Former Sen. Joseph Shieffelin explained to the Cherry Creek Pioneer in 1976 "that even statutes on the books to protect women would have to be repealed under the ERA." Schieffelin, who wrote the state bill requiring hunters to wear "blaze orange" to increase gaming safety, went on to note to the Cherry Creek Pioneer that while he originally voted in favor of ERA, a group of roughly 25 women asked him to reconsider it. "I read their material, did some research and began to agree with them," said Schieffelin, who died in June 2016 at age 89 after serving in the state House and Senate for more than a decade before teaching government courses at the University of Colorado Denver. 
Following a legislative study of ERA Shieffelin got approved, a November 1975 report asserted the amendment could infringe upon the religious freedoms protected by the First Amendment if a religion believes in and teaches "specific and different roles for men and women," according to the Cherry Creek Pioneer. 
In February 2020, the U.S. House of Representatives passed a resolution to remove the expired deadline for ERA's ratification after Virginia ratified the dormant amendment earlier that year. The joint resolution is still pending further action in the Senate but hasn't seen any movement since a second reading in March 2021.