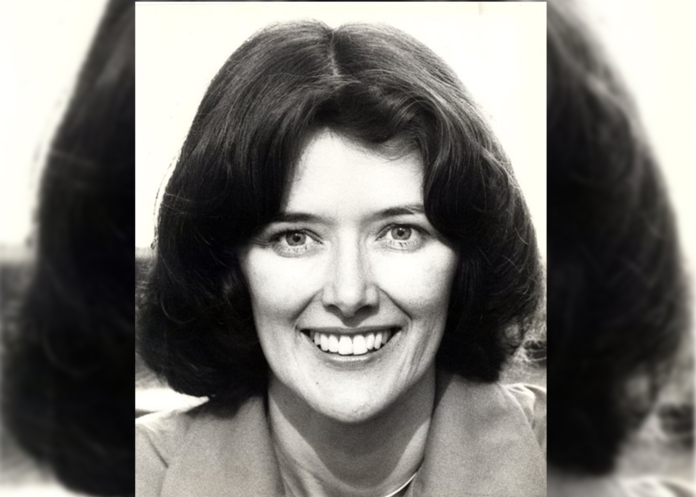 In 1973, Pat Schroeder was the state's first woman to serve as a member of Congress. By 1978, she was one of just 18 women in the U.S. House of Representatives. A fierce supporter of the Equal Rights Amendment, Schroeder also supported the general health and safety of women. Schroeder died suddenly this week at age 82, but lives on in the work she did with startling ferocity and a sharp wit. 
The Big Mama Rag in April 1973 spoke with Schroeder about her campaign to serve in the House. Schroeder said of the endeavor, her husband, who was an attorney, "had the power to shut it off … There was no question. If he had demanded a divorce immediately, every male in the city would have understood. He has the power. I don't. I'm on the outside asking for it."
But few may say she went about asking for it timidly.
The Wellspring in October 1978 published a brief profile of Schroeder that described her general style and demeanor as one of "casual elegance." The profile went on to note "She speaks softly but with determination and purpose." 
In that profile, Schroeder said of the wage gap, "Women still make about 60 percent of what men make at the same job — it's a devastating figure. Women pay 100 percent of the rent men pay for the same facility and 100 percent for food. It's not like they get a reduction on the phone and gas bill."
"You measure a government by how few people need help." – U.S. Rep. Pat Schroeder
When the Big Mama Rag in 1973 asked why she was running for Congress, Schroeder said, "Well, if you're going to change Congress, you've got to change the kinds of people you send there. And I'm very tired of young men on power trips. I think we've suffered greatly from that kind of government." 
The Wellspring's October 1978 profile of Schroeder asked about her continued backing of legislation to create more safehouses for women experiencing domestic abuse. She said "We're afraid of young male juvenile delinquents, so we'll spend all sorts of money on that, but we're not afraid of battered women; they are downtrodden, beaten — what are they going to do to anyone? … We have members of the House who have been accused of wife-beating. What can you do?" Schroeder said the answer is simple: elect more women. 
"It's very lonely," Schroeder said. "When you're a woman operating in a man's field, you're really in trouble. … All the men think you're weak because they think all women are weak, and a lot of the women don't like you because they think you are too strong." 
Gov. Jared Polis said in a March 14 statement, "I am deeply saddened by the passing of my friend and mentor Pat Schroeder, age 82. I have known Pat since my childhood, and she was a dear friend to our family."
"She championed family leave, healthcare, and equal rights. She was known and loved for her incredible sharp wit including such lasting contributions as coining the phrase 'Teflon President' regarding then-President Ronald Reagan, 'Nobody ever says to men, how can you be a Congressman and a father,' 'You measure a government by how few people need help,' and 'I have a brain and a uterus and I use both' among many others," Polis recalled in the statement. "Her wit, her passion, her love for country will be missed not only by those who knew her, but by our whole state and the entire nation. Farewell Pat, and thank you for being uniquely yourself."