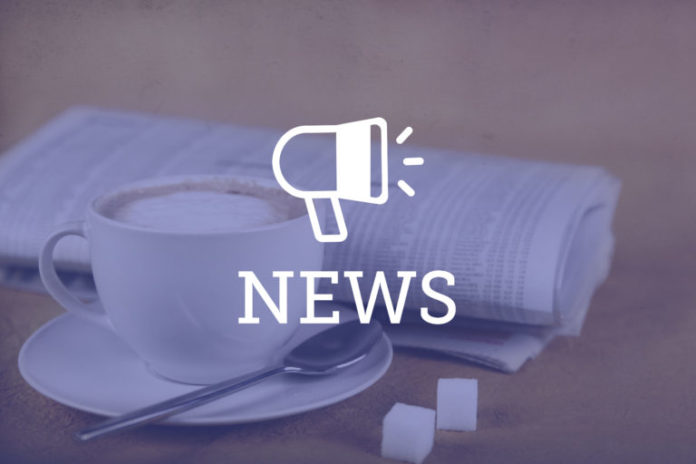 The American Bar Association, in partnership with the Rocky Mountain Immigrant Advocacy Network, hopes to make finding representation easier for those facing expedited asylum proceedings with a new pro bono website.
Denver's immigration court was one of 11 selected in May 2021 for the "dedicated docket," an expedited immigration docket for families seeking asylum. Since the program launched, Denver has had more than 2,300 families placed on the faster schedule which, for those facing deportation, has made it harder to find representation or proceed pro se. 
Attorneys licensed in any state with any legal background can volunteer to help a family, which can be key to making a case for and receiving asylum status, representatives from RMIAN and the ABA said. 
The "dedicated docket" was created last year by the Department of Justice and the Department of Homeland Security at immigration courts in 11 cities: Boston, Denver, Detroit, El Paso, Los Angeles, Miami, Newark, New York City, San Diego, San Francisco and Seattle. 
The goal of this docket is to issue an opinion within 300 days of a family's first master calendar hearing for asylum. On average, it takes four and a half years for an asylum opinion to be issued by immigration courts. The DOJ and DHS said the expedited docket would not compromise trial fairness when the program was announced and selected courts near existing legal services providers to assist families on the dedicated docket. 
On the ground, the "dedicated docket" has been more complicated. 
A study published last week by Syracuse University's Transactional Records Access Clearinghouse found that only 15.5% of asylum seekers on the "dedicated docket" last year had attorney representation. In comparison, 91.9% of asylum seekers on non-expedited dockets in the same time frame had lawyers. 
Emily Brock, senior staff attorney at RMIAN, explained that for families on the "dedicated docket" who recently arrived in the U.S., the expedited court dates in combination with other factors (limited access to financial or other resources, language barriers and lack of a local support network, to name a few) have made obtaining counsel or pro se representation especially difficult. Even if all dedicated docket families could afford lawyers, Brock explained, the concentrated timeline of the docket means local immigration attorneys may not be able to represent all the families seeking asylum. 
While RMIAN offers group and individual training programs for families on the dedicated docket proceeding pro se, volunteer attorneys significantly help asylum seekers on the dedicated docket, said Brock. 
"These are parents and children who are just trying to find safety and navigate the [immigration court] system the best they can without someone to guide them," Brock explained. "They're desperately trying to understand what they need to do to tell their story and it's an intimidating process."
The website created by the ABA, Pro Bono Matters for Families Facing Deportation, hopes to elevate the cases of families in expedited asylum proceedings and connect them with pro bono counsel. 
"The faster timeline just gives people less time to try to find that counsel and develop the case," said Adonia Simpson, director of policy and pro bono at the ABA. "So the sooner the individual is able to find representation, the sooner a lot of things can happen for them: submitting applications for immigration benefits, potentially getting work authorization and the likelihood of success in all of this, including in the merits of a case, just increases exponentially when you do have an advocate representing you." 
The new website, which launched in December 2021, profiles each family seeking asylum identified by local legal services providers in the 11 cities.
As part of the new portal, the ABA will provide volunteer attorneys training and informational materials. Lawyers licensed in any state can volunteer to take a dedicated docket pro bono case, said Brock, and RMIAN will provide additional training materials and detailed CLE courses to walk attorneys from any practice area through the steps of representing cases in immigration court. RMIAN also pairs volunteers with experienced immigration lawyer mentors. 
Many families seeking asylum on the dedicated docket are escaping dangerous situations, Brock said. The Denver cases on the ABA's pro bono portal reflect that. "Nicaraguan Survivor of Domestic Violence Seeks Assistance" reads one profile, "Nicaraguan School Teacher Seeks Asylum Based on Political Persecution," reads another. 
"Many of the people we talk to just say 'I cannot go home. I want to, I wish I could have stayed in the country I know and love and have lived in my whole life, but I cannot go back because I know that if I do, I will be persecuted, I will face violence and I may even face death,'" explained Brock. "It's their particular vulnerability that makes them a priority on this docket." 
Simpson pointed out that taking on pro bono immigration clients can be daunting for many attorneys since they often take years to resolve. But, Simpson added, with the speedy nature of the dedicated docket and increased flexibility for virtual work that developed during the pandemic, "I think there's a lot of opportunity here for individuals who want to get involved." 
Attorneys interested in representing families seeking asylum on the dedicated docket can request information through the ABA's new portal, or directly contact RMIAN for cases in the Denver immigration court.
CORRECTION NOTE: An earlier version of this story listed Adonia Simpson's name incorrectly. This was corrected on Jan. 24. Law Week regrets the error.