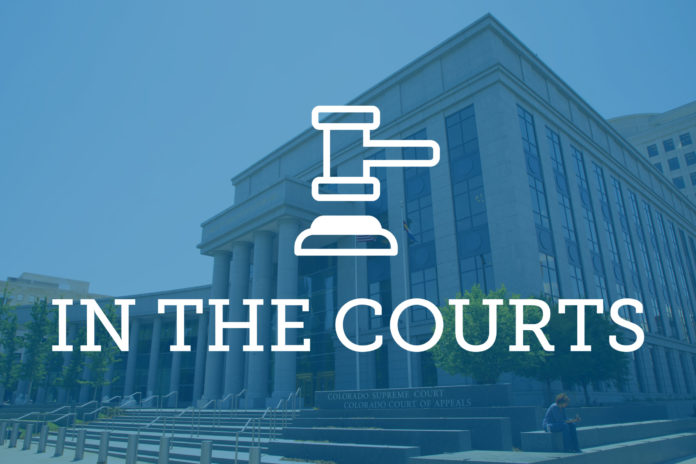 Editor's Note: Law Week Colorado edits court opinion summaries for style and, when necessary, length.
A division of the Colorado Court of Appeals affirmed the dismissal of a workers' compensation claim for benefits for injuries the worker sustained in a car accident on the way to a doctor's appointment.
James Salazar worked for Grand Valley Tree Service. In January 2020, he texted the company's owner, Nathan Ridgley, to say that he intended to see a doctor because he woke up with back pain caused by picking up logs during work. Ridgley gave Salazar a list of medical providers as required under state workers' compensation laws, and Salazar selected a doctor.
Salazar's wife drove him to the doctor. On their way there, the passenger side of the Salazars' car "was T-boned by an elderly woman." Despite the accident, they made it to the medical appointment. Salazar testified that after the crash, he experienced headaches, arm tingling, shoulder pain and neck and back pain.
In February 2020, Grand Valley Tree Service and its insurer, Pinnacol Assurance, challenged Salazar's workers' compensation claims, arguing that he had a documented history of pre-existing chronic back pain. The company sent Salazar to Dr. Brian Reiss for an independent medical examination. Reiss concluded Salazar didn't suffer an injury from picking up logs in January, and his pain was caused instead by his pre-existing condition. However, Reiss conceded that the car accident may have exacerbated his condition and caused him additional symptoms.
Following a hearing, an administrative law judge dismissed Salazar's request for benefits, finding that Reiss' opinion was credible and Salazar didn't sustain a work-related injury. Relying on the quasi-course of employment doctrine, Salazar argued that the car crash injuries should be covered because he was on his way to see the workers' compensation doctor. The ALJ disagreed, finding the quasi-course of employment doctrine only applies if there is first a compensable injury. Salazar appealed the decision, but the Industrial Claims Appeals Office upheld the ALJ's decision.
Salazar argued before the Court of Appeals that the ICAO and ALJ misapplied the law by concluding the car accident injuries were not covered. He also argued the ALJ and ICAO violated his right to equal protection by denying him coverage for the car accident injuries. The Court of Appeals rejected both arguments and upheld the dismissal of his claims.