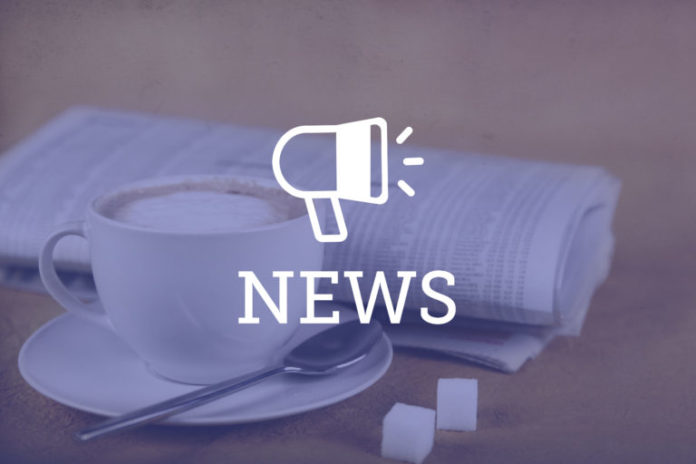 The Equal Employment Opportunity Commission on Jan. 19 kicked off a new initiative to strengthen diversity, equity, inclusion and accessibility efforts in the workplace with a roundtable talk on racial disparities in hiring.
Last week, the EEOC announced the launch of the Hiring Initiative to Reimagine Equity, a multi-year collaboration with the Office of Federal Contract Compliance Programs. The initiative aims to "reimagine hiring practices" and identify "innovative and evidence-based practices" to help workers access jobs. "HIRE will identify strategies to remove hiring barriers that limit opportunity along the lines of race, color, ethnicity, gender, LGBTQ+ status, religion, disability, age and veteran status," states a Jan. 12 press release.
Wednesday's event, the first in a series of roundtables, was held in honor of Martin Luther King Jr. Day and focused on strategies for advancing racial equity in hiring and retention. "We have to ask ourselves, why was Dr. King and the civil rights movement allied with the labor movement?" said Fred Redmond, secretary-treasurer of the AFL-CIO, speaking at the event. "Because Dr. King understood that in this country, racial oppression cannot be separated from economic exploitation."
Roundtable participants included EEOC and OFCCP officials and representatives from business, labor and civil rights organizations. They diagnosed several problems that prevent people of color and other marginalized groups from accessing job opportunities.
"Today, one in three Latinos do not have access to broadband or technology," said Sindy Benavides, CEO of the League of United Latin American Citizens. Lack of broadband access and computer literacy make it difficult to apply for jobs or enroll children in online learning, she said.
Lola Smallwood Cuevas, founder of the Los Angeles Black Worker Center, said that from March 2020 to 2021, 83% of Black people in California filed for unemployment benefits or some other form of assistance. There is a "severe underrepresentation" of Black workers in good middle-class jobs where reliance on social networks for hiring creates "exclusive fences" around entire sectors, she said, adding that a lack of pathways to job placements and growing reliance on automated hiring processes contribute to racial disparities.
Cid Wilson, president and CEO of the Hispanic Association on Corporate Responsibility, said that in early career and mid-level management positions, there tends to be more diversity among employees, particularly in business-to-consumer businesses. But in high-level management positions — senior directors, VPs, the C-suite and boards of directors — that diversity "falls off a cliff," he said. According to a study by HACR, Latinos make up about 4% of board members while African Americans account for 9%, Wilson said, adding that while there have been increases in the percentage of women on boards, it's still just over 20%.
Kathleen Lundquist, president and CEO of HR consulting group APTMetrics, said interviewing processes create barriers for diverse job seekers. Most job interviews are "unstructured" and not designed to screen candidates based on job requirements, she said.
Meanwhile, job screening tests have fallen out of favor at many organizations, Lundquist said. While tests are sometimes viewed as biased, she said, "not all tests are created equal." Assessments such as video-based simulations and immersive case studies "are very helpful for underrepresented groups to be able to show what they might be able to do if exposed to the challenges of the job," she said, adding these assessments can help applicants overcome barriers such as a lack of degree or previous experience.
HACR's Wilson said addressing racial disparities in the workplace requires effort from everyone in a company. "You can't put all of this on your chief diversity officer to be the solution for all things diversity at your company," Wilson said, adding that many businesses rely on existing employees for referrals. "You can have a team of 200 diversity leaders doing diversity recruiting," he said, "but if that's against 200,000 employees that are doing referrals — and are not doing diversity referrals — then you're never going to move the needle."
Smallwood Cuevas said employers need to have credible relationships with communities and workers to recruit members of underrepresented groups. Companies should also invest in "third-party monitoring and technology" to track not just the number of diverse workers but their share of the hours spent on a project, their share of total wages and other data to measure their participation and contributions at work.
Finally, AFL-CIO's Redmond encouraged employers to view unions as partners in racial, social justice and diversity in hiring efforts, since many unions already have committees working on these issues. "Too often, employers view unions as adversarial and as structures that limit employers' ability to do what they want, when they want," Redmond said, adding that "it doesn't have to be that way." He pointed to European companies, especially German automakers, as success stories of collaboration between unions and management.