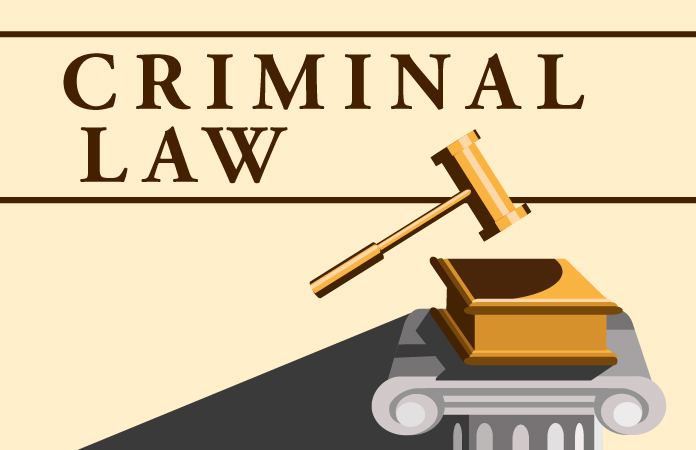 Across the country, enforcement of criminal laws against abortion has become a campaign issue for elected prosecutors. 
While prosecutors are meant to be apolitical, attorney generals and district attorney races involve campaign fundraising, alignment with political parties and taking positions on political topics. The 2022 election is no different and after a U.S. Supreme Court decision that tossed regulation of abortion back to the states, the enforcement of criminal laws on abortion has taken center stage in some AG races. 
On June 24, the Supreme Court published its opinion in Dobbs v. Jackson Women's Health and overturned its longtime holding that abortion was protected under the 14th Amendment. In doing so, existing state laws limiting pre-viability abortions that were illegal under Roe v. Wade became legal and other states passed new, restrictive laws on the procedure. 
According to Nancy Leong, a University of Denver Sturm College of Law professor and the director of the school's constitutional rights and remedies program, the impact of Dobbs on the public and voters' views around abortions is taking shape. 
"Although it's not yet clear exactly how public sentiment will change over the long term after Dobbs, it has certainly motivated people to express their beliefs," said Leong. "We also may be seeing some shift in sentiment. People who may not have had strong views on abortion may be changing their minds as they see the potential for a total or near-total ban to become reality." 
Leong said Kansas may be an example of Dobbs' influence on voters. On Aug. 2, Kansas voters rejected a proposed state constitutional amendment that would have specified there isn't a state right to abortions after the Kansas Supreme Court in 2019 found the procedure was protected by the state constitution. 
It's also not clear what abortion prosecution will look like in states with criminal laws against the procedure. In states with criminal laws against abortions on the books, possible prosecution of abortions has become a political point for elected prosecutors. 
The criminal prosecution of abortion will likely invoke strong reactions from the public, which could impact the decision of prosecutors to enforce criminal abortion laws or bring certain cases to court. 
"Public sentiment always affects the criminal legal system," said Leong, noting that a prosecutor is less likely to bring charges when politically unpalatable but more likely to when they think doing so could rally financial and political support. "Similarly, the likelihood that a jury will convict someone charged with an offense can affect the likelihood that the offense will be charged in the first place," she added. 
Leong said that in the past 15 years, prosecutions of doctors performing abortions and people receiving abortions have been on the upswing but notes that the number has been relatively small. She expects that uptick will likely continue after Dobbs and added that we might see state laws against harming a fetus used to prosecute abortions. 
More concerning for Leong is the possibility that there will be an uptick in prosecutions for miscarriages or stillbirths. "The overall level of knowledge in the general population about why these events happen is not particularly high and I think a prosecutor could exploit that if they wanted to," said Leong. "But I also think this type of prosecution can cause backlash," she added. 
Colorado recently codified abortion into state law, so enforcement of criminal laws against the procedure won't come up in the 2022 AG race. But in states that had existing laws against it or that have recently passed laws, enforcement of criminal laws has become a political point. 
AG races where abortion enforcement has come up include historic swing states Arizona, Georgia, Michigan and Wisconsin. Generally, Republican-aligned AG candidates have positioned themselves in support of abortion laws with more Democrat and third-party candidates pledging to not enforce, or minimally enforce, criminal laws. 
In Georgia, Republican incumbent Chris Carr is being challenged by Democrat Jen Jordan and Libertarian Martin Cowen. In 2019, Georgia passed a fetal heartbeat law that banned abortions after the fifth or sixth week of pregnancy, often before many realize they're pregnant. 
Carr represented the state in court defending the law and in response to the Dobbs decision issued a public statement that he intended to enforce the restriction. Jordan on the other hand was a loud critic of the state law and has pledged not to enforce the criminal law if elected as Georgia AG. Similarly, Cowen has made public statements that he wouldn't prioritize abortion prosecutions if elected. 
In Michigan, Democrat AG Dana Nessel is running against Republican Matt DePern. Nessel has stated multiple times she doesn't plan on enforcing the state's 1931 abortion ban and her campaign has highlighted statements by DePern that support abortion restrictions. 
Wisconsin AG Josh Kaul, a Democrat, is expected to face Eric Toney. An 1849 law in Wisconsin makes performing an abortion a felony with exceptions if multiple doctors believe the procedure is necessary to save the life of the pregnant person. Anti-abortion groups have rallied to tighten the existing law while Kaul has filed a lawsuit in hopes of blocking the law which he argues is unenforceable. Kaul has stated he won't direct resources to enforce the law and has highlighted his position in campaign efforts. Toney, who was selected in an Aug. 9 primary election, previously criticized Kaul's stance and has stated he would enforce the law and support district attorney offices looking to investigate abortions. 
Arizona's current Republican AG is term-limited and not on the ballot this year. Hoping to replace him are Democrat Kris Mayes and Republican Abraham Hamadeh.
In 2021, Arizona passed a fetal personhood law, which is currently being challenged in court, and in 2022 passed a law that takes effect in September banning the procedure after 15 weeks. While Arizona's current AG has stated he will leave enforcement of these laws with district attorneys, this year's candidates have taken firmer stances on enforcement. 
Mayes has stated she believes prosecution under the state laws is unconstitutional and would discourage district prosecutors from bringing abortion cases if elected. While Hamadeh hasn't expressed a clear position on whether or not he'd enforce current laws, he's described himself as a pro-life activist and praised the U.S. Supreme Court's overturn of Roe. 
The long-term impacts of Dobbs are still unfolding, but it's clear that the court's decision has impacted the political gears behind state prosecutor elections.