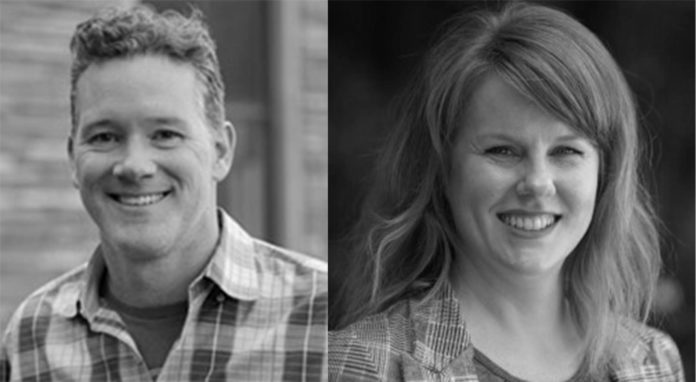 Brad Bernthal was appointed interim executive director of Silicon Flatirons, the University of Colorado Law School's technology law center, effective immediately, replacing Amie Stepanovich who resigned. The University of Colorado Law School will look for a permanent executive director at "a date to be determined," according to a Dec. 13 announcement.  
Stepanovich, an expert in domestic surveillance, cybersecurity and privacy law, submitted her resignation after more than two years leading Silicon Flatirons. Before coming to Colorado, Stepanovich spent nearly a decade in Washington D.C. as the U.S. policy manager and global policy counsel at Access Now and director of the Domestic Surveillance Project at the Electronic Privacy Information Center. 
"It has been a great privilege to serve the center and work with this amazing community of experts across the many different areas that we work on," said Stepanovich in the announcement. "I'm also deeply proud of what we have accomplished. With the terrific team here, we have built significant, sustainable infrastructure around the center that not only leaves me confident that it is prepared for this next transition, but that it can continue to thrive in the decades to come." 
Bernthal is an associate professor who specializes in startups, entrepreneurial law and early-stage finance and is the director of the Entrepreneurship Initiative at Silicon Flatirons. Bernthal graduated from the University of Colorado Law, then returned to CU in 2005 as a Silicon Flatirons Fellow. 
"It is an honor for me to now help Silicon Flatirons through this transition period," said Bernthal in the announcement. "I believe deeply in the center's mission to advance technology policy, convene brilliant minds to debate important issues, build the startup community and accelerate students' careers."  
Silicon Flatirons was founded in 1999 by Colorado Attorney General Phil Weiser to spark discussions around tech law, support innovation and foster new generations of tech attorneys. The center is well known for its events and research for students, entrepreneurs and policymakers around technology policy and the law.