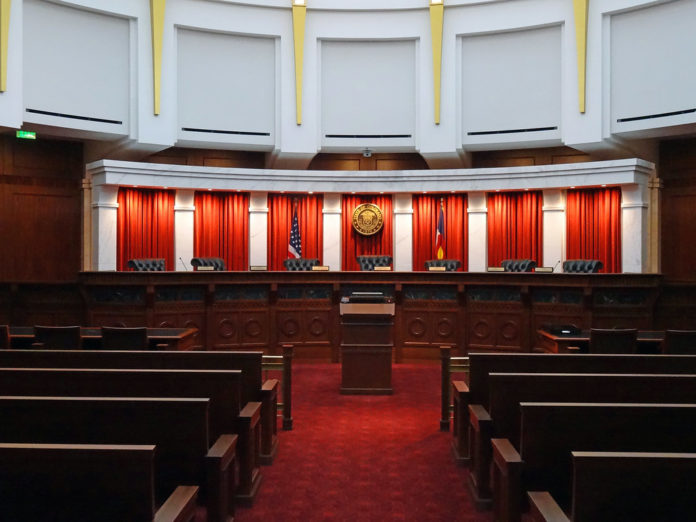 The Colorado Supreme Court on Dec. 13 ruled in a 4-3 decision that minors have the right to recover their childhood medical costs in a lawsuit, overturning a centuries-old common law rule that only parents may sue for the cost of a child's treatment.
By doing away with the rule, Colorado joins a growing trend to abandon the common law rule, the majority said, and at least 18 other states now allow children to recover medical expenses incurred before age 18.
According to the majority, the rule is "no longer in sync with the realities of the health care economy" and ignores the role private health insurance has played since the 1930s in paying for medical treatment. "As it exists today, the common law rule appears to be predicated on a presumption that parents alone pay for the health care expenses of their children and, accordingly, are the real parties in interest regarding medical expenditures related to tortious conduct causing injury to their children," said the majority opinion penned by Justice Richard Gabriel.
Denver Trial Lawyers partner David Woodruff, who represented plaintiff Alexander Rudnicki in the case, called the decision an "enormous victory" in an email to Law Week. "It is an extraordinary result, not only for Alex Rudnicki but for all Colorado children who suffer injuries during birth," he wrote. "The Colorado Supreme Court has abandoned outdated common law and moved Colorado into a new era, joining other states in recognizing the importance of protecting injured children and their right to recover their full damages."
"The Supreme Court's ruling also protects Colorado taxpayers from having to bear the costs of paying medical expenses for children injured by negligent tortfeasors," Woodruff added.
Rudnicki, now a teenager, suffered a serious brain injury during birth and incurred about $400,000 in medical expenses as a newborn. Since then, he has required ongoing physical, occupational and speech therapy, and it is unlikely he will be able to live independently in the future.
When Rudnicki was nine, his parents sued Dr. Peter Bianco, the doctor who delivered him. They brought claims both in their individual capacities and on behalf of their son. The boy was awarded $4 million by a jury, but this was later reduced by nearly $400,000 for his medical bills because, under the common-law rule, only his parents owned the claims for the medical expenses.
Rudnicki's parents could have recovered the medical costs, but they missed their chance because the severity of his injury wasn't immediately clear to them. Under current law, parents have two years to bring a claim against a healthcare institution or professional. By the time Rudnicki's parents started to suspect their son had suffered permanent disability from the birth injury, the statute of limitations for them to sue the medical provider had expired.  Minors, on the other hand, can bring medical malpractice claims up to two years after they reach the age of majority.
Rudnicki claimed that after the trial court reduced his award, he was left holding the bag for medical costs he incurred as a child. The state's Medicaid administrator could seek reimbursement for his childhood medical bills by placing a lien on his judgment, he argued, even though the award no longer covered those medical expenses.
On appeal, he argued Colorado should abandon the common law rule because it is contrary to public policy. A division of the Court of Appeals disagreed and affirmed the lower court's judgment, which the Supreme Court overturned.
Unintended Consequences?
Another question before the appellate courts was whether Colorado's Medicaid agency had a valid lien against the boy, which would have triggered an exception to the common-law rule. According to Rudnicki, the agency in charge of the Medicaid program sent him letters saying it had a valid lien against his judgment for nearly $55,000 it paid for his care. However, the Court of Appeals found the agency didn't have a valid lien because the jury award for those expenses had been vacated.
The Supreme Court majority declined to rule on the lien's validity since, by abandoning the common law rule, the question of whether the lien created an exception to the rule was irrelevant. 
The old rule's exceptions "generate difficult questions of law," the majority wrote, adding that it "is not clear to us why anyone is better served by retaining antiquated rules that trigger substantial litigation." The majority said its decision creates a "clear and simple rule": Children can recover the costs of medical care, and medical providers can assert liens against that recovery. 
However, in a dissent joined by Chief Justice Brian Boatright and Justice Monica Márquez, Justice Melissa Hart warned the new rule could have a "wide range of unintended consequences." 
"What will it mean for Colorado children in Alexander's position that they bear responsibility for their medical expenses? I don't know and neither does the majority," Hart wrote. "But child liability is just one of the many potentially worrisome consequences of this abandonment of stare decisis."
Other potential ill effects of the decision, according to the dissent, include longer statutes of limitations, since children generally have until their 20th birthday to bring negligence claims against a healthcare professional. "Records could be gone. Memories will have faded. Experts will have to opine on decades-old standards of care in fast-changing industries," Hart wrote. "Statutes of limitations exist precisely to avoid these challenges."
Messner Reeves partner Kendra Beckwith, who represented defendant Bianco, echoed these concerns in an email to Law Week. "The majority's opinion is disappointing. It creates uncertainty where there used to be none, as it gives joint ownership over the damages claim without any guidance to courts as to how that ownership works," she wrote. 
"By allowing children to recover past medical expenses, Colorado's children are now directly exposed to medical lien and reimbursement claims. And Colorado's physicians are left to face stale claims," Beckwith added. "It's a step backward for Colorado's healthcare community and those it serves."
Briefly a Bill
The dissenting justices expressed reluctance to make "significant policy changes" by overturning common law precedent, noting that the General Assembly "has chosen to give the common law of England full force until repealed by legislative authority."
State lawmakers did in fact consider repealing the common law rule in SB21-61, a bill introduced in February that would have permitted a minor to recover damages for economic losses incurred before age 18. The bill's text also clarified that only one person may recover for these economic losses.
Oral arguments in the Rudnicki case, which were originally scheduled for March, were delayed while lawmakers considered the measure. But the ill-fated bill's time in the legislature was brief, and it died in the Senate in June. The debate over the common law rule bounced back to the Supreme Court, where arguments in Rudnicki were finally held in September.