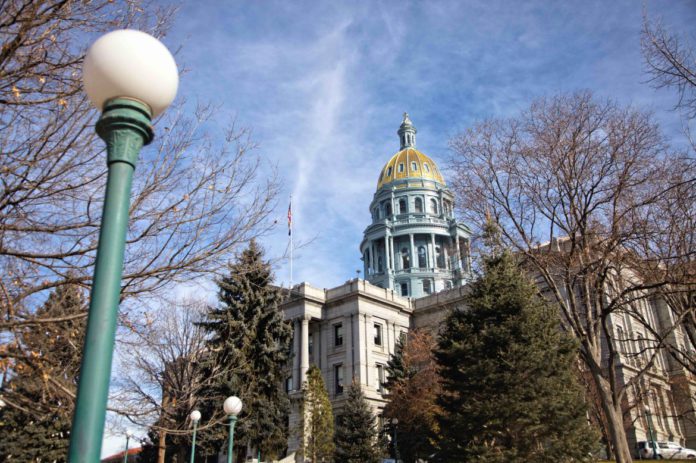 Plaintiffs' attorneys want Colorado to abandon a common-law rule they say is antiquated and prevents children from recovering the cost of medical bills they may later be asked to repay.
Their latest hope is SB21-61, a new bill that would abolish the common-law rule that only a parent or guardian can claim economic damages incurred by a child before the age of 18. The bill would allow a minor to bring their own claim to recover their pre-majority medical bills.
The Colorado Supreme Court was scheduled to hear arguments last week about whether to abandon the rule, but arguments in the case, Rudnicki v. Bianco, have been postponed while the bill is pending. The bill has been assigned to the Senate Judiciary Committee and is scheduled for its first hearing on March 25.
David Woodruff, a partner at Denver Trial Lawyers, is representing the plaintiffs in Rudnicki, and he says the case is a "perfect example" of the common-law rule's real-world effects.
Alexander Rudnicki, now a teenager, suffered a serious brain injury during birth and incurred about $400,000 in medical expenses as a newborn. By the time his parents started to suspect their son had suffered permanent damage, the statute of limitations for them to bring a lawsuit had expired. Under current law, parents have two years to bring a claim against a health care institution or professional, while minors can bring claims up to two years after they reach the age of majority.
Rudnicki was eventually awarded $4 million by a jury in a medical malpractice suit, but the judge later reduced the award by nearly $400,000 for his medical bills because, under common law, only his parents own those claims. However, subrogation laws give Medicaid the right to reimbursement for the amount it paid toward Rudnicki's medical bills, Woodruff said, leaving him on the hook to repay expenses that weren't covered by the judgment.
OLD LAW, TIMELY CLAIMS
According to Woodruff, the common law dates back to a time when children were considered "essentially the servants of their parents," and as "owners" of their children, parents bore sole responsibility for paying their children's medical bills. But children today are covered by private health insurance or Medicaid, Woodruff said, "so this old common-law concept that the parents pay medical expenses and therefore have the sole right to recover medical expenses is very antiquated."
Molly Greenblatt of Leventhal Puga Braley represented a client in a similar situation who brought the issue to the attention of Sen. Tammy Story (D-District 16), the prime sponsor of SB21-61. Greenblatt also co-authored an amicus brief in Rudnicki on behalf of the Colorado Trial Lawyers Association, which is supporting the bill.
"It's our belief as trial lawyers that represent this extremely vulnerable population that they are being treated fundamentally unfairly under this law," Greenblatt said. "I don't think that it was the purpose of this law way back when. But now, with the way that it is being utilized and the way that the subrogation rights and laws work, it is adversely affecting this very at-risk population."
Opponents of SB21-61, which include several health care, hospital and insurance groups, say the current law promotes parental responsibility and timely filing of claims in medical malpractice cases.
"The current common law, which has been in existence for decades … really promotes parents taking responsibility for their child's health care," said Dean McConnell, deputy general counsel for medical liability insurance provider COPIC.
Since minors have a longer statute of limitations, permitting them to bring pre-majority economic loss claims could delay the filing of claims by years or even decades, McConnell said, making them harder for plaintiffs to prove and harder for health care providers to defend against. "Witnesses die or move away or simply can't be found. Records sometimes are destroyed in the normal course of business after several years," he said.
And the sooner lawsuits are filed, the sooner injured children can receive award money. "If a child recovers for a tort claim, they have the benefit of having access to that money to promote their recovery, rather than going a very long period of time, having some care, and then trying to seek reimbursement for that [past] care," said Wheeler Trigg O'Donnell partner Theresa Wardon Benz, who filed an amicus brief in Rudnicki on behalf of Coloradans Protecting Patient Access, another group opposed to the new bill.
But in some cases, a parent might not realize right away that a child has been permanently injured or that the injury had been caused by somebody's negligence, Greenblatt said, and the two-year statute of limitations gives parents in that situation little time to hire a lawyer and pursue complicated litigation.
WHO PAYS?
One question before the court in Rudnicki is whether the Colorado Department of Health Care Policy and Financing, which administers Medicaid programs in the state, has a valid lien against Rudnicki. The department sent Rudnicki letters establishing it had paid nearly $55,000 for his care and maintains it has a valid lien against Rudnicki's judgment. But the Court of Appeals found Rudnicki is not personally responsible for the pre-majority medical expenses the department paid.
McConnell said that courts in Colorado and across the country have similarly concluded minors are not responsible for their pre-majority medical bills, but that could change if minors become the owners of those claims. "The premise of the law in the first place is that a child cannot enter into contractual obligations, including for medical care," he said. "And that would change that and would potentially make them subject to contractual obligations for paying the bills."
In its amicus brief in Rudnicki, the CTLA says children already incur obligations to pay medical bills under the current law, and even when a parent is identified as a guarantor, providers are "not necessarily precluded from seeking payment" from a child's tort recovery. "Injured minors like the plaintiff in this case commonly face contractual and statutory reimbursement claims by private insurers and governmental payors alike," states the brief.
Both supporters and opponents of the bill say there are broader ramifications for health care costs and access. Benz said changing the law could drive up the cost of malpractice insurance, which gets passed on to patients. Obstetricians already face high premiums, which could impede access to obstetrical care, particularly in rural Colorado, she added.
Benz said that the current system is "working well for Colorado," and children aren't being deprived of their rights. "There isn't some large problem that needs fixing," she said. "And the solution being proposed by the legislature creates a lot of problems and could ultimately put children on the hook for medical expenses and reduce access to quality medical care in Colorado."
Greenblatt said that if the law stays as it is, "this is adversely going to financially impact everyone." "If you don't have the funds to take care of these extremely disabled children, somebody is going to have to step up and help, and that puts a strain on our systems like Medicaid," she said.
"[SB21-61] makes good sense for the children of Colorado," said Woodruff, who said he currently has around 30 cases that would be affected by the bill.
"It will benefit Medicaid. It will benefit all kids in Colorado and … the parents of the kids," he said. "Who it will not benefit, of course, is insurance companies like COPIC who may end up having to pay the medical expenses that otherwise would have expired after two years."