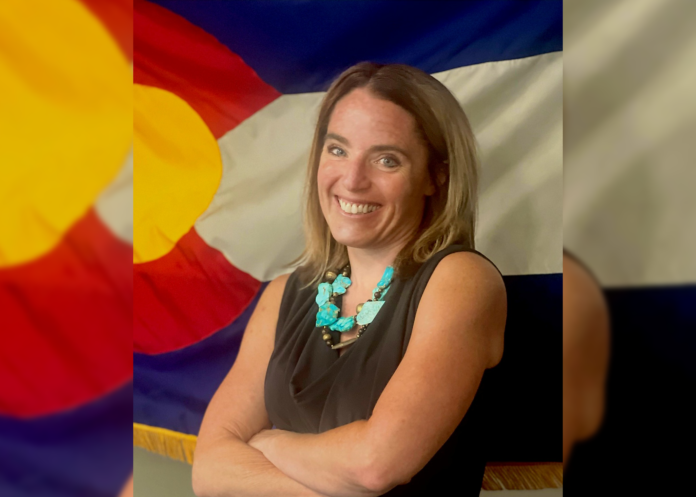 After the resignation of 12th Judicial District Attorney Alonzo Payne, prosecutors across the state provided temporary support to the district serving Alamosa, Conejos, Costilla, Mineral, Rio Grande and Saguache counties, but now there's a permanent solution.
Anne Kelly, who most recently worked in the 20th Judicial District, was appointed by Gov. Jared Polis to the DA post for the 12th Judicial District. Kelly has a strong background in the law including starting the nationally recognized Domestic Violence Acute Response Team in Boulder, which works to get information from domestic violence victims immediately, while building trust with the victim. She has also worked in the private and public sectors including serving as a prosecutor in the 18th, 19th and 20th Judicial Districts.
Kelly takes over for Payne who resigned July 13. The resignation came after an investigation by the Colorado Attorney General's Office found Payne's office failed to communicate with victims and didn't treat them with respect and dignity in violation of the Victim's Rights Act. 
Kelly, who has a law degree from Fordham in New York, told Law Week Colorado she went down to the 12th Judicial District to help the struggling DA's Office and wasn't expecting to have the experience she did.
"Coming down here, I saw two things," Kelly said. "I saw, first of all, a community that was just … besides themselves with frustration and just — a loss of hope and a really tragic loss of trust in the criminal justice system." 
Kelly added she spoke to many victims, judges, people in the courthouse and defense attorneys to get a gauge on the situation.
"What was very clear to me was that there had been no real leadership in the Valley in the district attorney's office since Crista Newmyer-Olsen was the district attorney," Kelly said. "They've struggled with responsiveness to victims, they've struggled with communication with law enforcement, they've struggled with resources and that had been going on for a good number of years."
For the first couple of days she was there, Kelly kept thinking to herself they needed to find someone good to take over. Kelly said the more she thought about it and the more she met with victims, she came to the conclusion: "I could do this."
Kelly's top priorities include putting together a budget and staff. She said the budget had been slashed due to the leadership issues the district was facing. Kelly now has to make a case to get the resources they need — including figuring out how to tackle a high caseload. She added the office has been understaffed for many years.
"I estimate that we need 11 lawyers in that office and we currently have zero," Kelly said. She continued saying the attorneys that were there with Payne resigned shortly after the former DA did. The AG's Office and the Colorado District Attorneys Council were able to rally prosecutors from around the state to come down and fill the void. 
"Recruiting people to come to Alamosa has always been a challenge; I have a lot of ideas on how to meet that challenge, including recruiting from out-of-state offices that may not pay their attorneys as much as Colorado district attorneys offices get paid," Kelly said.
The budget is due for review on Sept. 16 and then she wants to fill all 11 spots as soon as she can. In the meantime, the CDAC is helping Kelly by providing resources before the office is fully staffed. The AG's Office has also committed to being a resource for the district.
"What I want to instill is that a priority in my office is going to be the establishment of trust and I know that's not going to happen overnight. I know that's not going to happen tomorrow, people don't know me in the Valley yet," Kelly said. "So the establishment of trust is really going to take a lot of different angles."
Kelly also noted transparency is key as she learns what the community's priorities are.
Others have also been outspoken about Kelly's appointment as DA.
"Anne Kelly is a strong prosecutor who is especially passionate about ensuring that victims of crime are treated with the utmost dignity and respect," said CDAC Executive Director Tom Raynes in a press release.
Kelly's colleague and Boulder District Attorney Michael Dougherty also shared praise for Kelly being appointed to the post.
"Anne will be an outstanding leader and district attorney for the 12th Judicial District and all of its citizens. The San Luis Valley is gaining an extremely experienced, talented, and dedicated prosecutor," Dougherty said in a press release.
Kelly will have to run for election in November with Sept. 9 being the deadline for another candidate to join the race — Kelly said that hasn't happened yet.