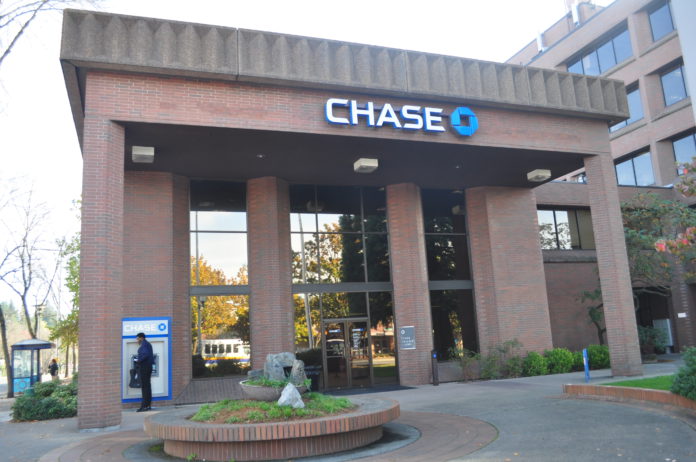 More U.S. employers have been offering paid leave plans for new-parent employees. But in doing so, they also have had to make sure those plans treat new moms and new dads equally under the law.
JPMorgan Chase on May 30 paid $5 million to settle claims that its paid parental leave policy discriminated against male employees. The hefty payout is the latest reminder to employers to review their paid leave practices for a potential gender bias.
In recent years, the Equal Employment Opportunity Commission has taken the position that extending unequal benefits to new parents based on gender can amount to sex discrimination under Title VII of the Civil Rights Act. In the JPMorgan Chase case, plaintiff Derek Rotondo claimed the company automatically designated biological mothers as primary caregivers eligible for 16 weeks of paid leave, and it presumed fathers to be non-primary caregivers eligible for only two weeks.
The case against JPMorgan Chase, which denied any liability in the settlement, was the first private class action to settle these types of claims. Last year the EEOC also secured a major payout over allegations  that an employer extended less generous leave benefits to new dads.
In July, Estée Lauder Companies settled a similar lawsuit brought by the EEOC for $1.1 million. In its complaint filed in August 2017, the agency alleged Estée Lauder's leave policy gave new mothers six weeks of bonding time in addition to medical recovery time after child birth, and it gave new fathers only two weeks of bonding time. The skin care company also gave returning mothers, and not fathers, flexible return-to-work benefits after their bonding leave ran out, according to the EEOC.
As part of the settlement, Estée Lauder had to revise its leave policies, implement new sex-based discrimination training and submit to EEOC monitoring.
Paid family leave issues garnered a lot of attention from Colorado employers this year at the state legislature alone. But the Title VII pitfalls associated with parental leave programs might come as a surprise for even sophisticated employers, said Christine Samsel, a labor and employment attorney and shareholder at Brownstein Hyatt Farber Schreck in Denver.
For employers, curing the discrimination issue really can be as simple as offering both male and female employees the same types and amounts of paid leave, Samsel said. Where they run into trouble is when they lump all paid parental leave together in their policy and practice. "What I think the issue is, is that employers are not distinguishing between disability leave and parental bonding leave," she added.
"Can birthing mothers get more time? Yes, they can, but you separate it out between medical leave and bonding time," Samsel said.
Some employers, in making their bonding leave policies gender neutral, don't distinguish between mothers or fathers but rather dole out different leave amounts based on whether the employee is the "primary" or "non-primary caregiver" for the new child. In practice, employers might presume that a mother will be a primary caregiver for the new child and give her more leave than a father, Samsel said, and making caregiver designations can create more administrative issues besides. "What do you do? Require the man to show that he changes diapers or that his wife works?"
Another nuance to the leave discrimination issue goes beyond what the employer's policy is on paper. Even if the employer offers men and women equal parental leave benefits, "we do find there are disincentives for men to take that full time" in some workplaces, Samsel said. Men can feel pressured not to take their full leave benefits because their workplace culture frowns upon them embracing a domestic role, and that could give rise to discrimination claims as well, Samsel said.
JPMorgan Chase and Estée Lauder might be the high-profile cautionary tales that motivate many employers to review their leave policies. Samsel said it's unlikely many more class actions and payouts of this size will come out of the leave discrimination issue as large employers adapt. As with wage-and-hour class actions involving unpaid interns or exotic dancers, payments from bigger entities make headlines, and then class actions work their way down through smaller, less sophisticated human resources departments that didn't have the resources to adapt as quickly.
"Hopefully the companies see this in the news and their HR departments and general counsel say, 'Hey, what is it we do?'"
—Doug Chartier