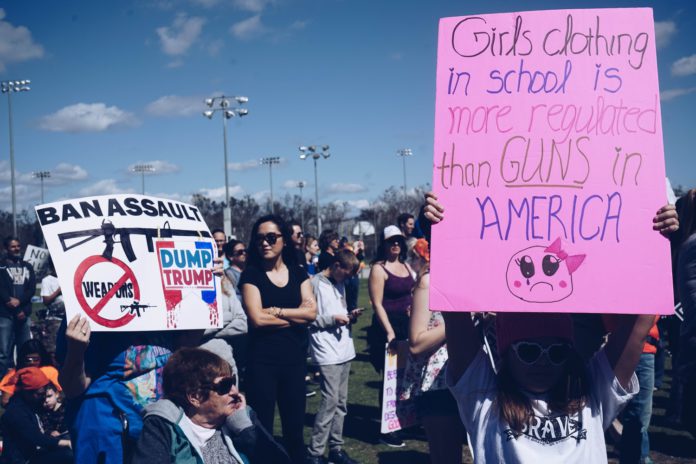 A panel of the 9th U.S. Circuit Court of Appeals stayed Tuesday a ruling that California's ban on assault weapons violates the U.S. Constitution's Second Amendment. The order likely means that the validity of the June 4 opinion by a San Diego-based federal court will be considered by the appeals court after it decides a similar case called Rupp v. Bonta.
Tuesday's order came in a case in which U.S. District Judge Roger Benitez found that California's 32-year-old statutory prohibition against assault weapons runs counter to the Supreme Court's recent case law on the right to "keep and bear arms."
Issued by a group of three judges assigned to handle motions for the appeals court, the brief decree says it "shall remain in effect until further order of this court." The judges also put a hold on the filing of briefs in the case. 
Benitez' opinion rested on his conclusion that assault weapons, including one known as an AR-15, are highly useful and not especially dangerous. "Like the Swiss Army Knife, the popular AR-15 rifle is a perfect combination of home defense weapon and homeland defense equipment," Benitez wrote. "Good for both home and battle, the AR-15 is the kind of versatile gun that lies at the intersection of the kinds of firearms protected" by two of those high court precedents, the 2008 decision in a case called District of Columbia v. Heller and a 1939 opinion known as United States v. Miller.
"The banned 'assault weapons' are not bazookas, howitzers, or machineguns," Benitez continued. "Those arms are dangerous and solely useful for military purposes. Instead, the firearms deemed 'assault weapons' are fairly ordinary, popular, modern rifles. This is an average case about average guns used in average ways for average purposes." 
There is not one definition of an "assault weapon." California law specifies three categories of weapons that qualify. In general, there is disagreement both about the origin and meaning of the term. According to a 2013 article in The Washington Post, it "became widely used starting in the late 1980s." "Today, the term is used widely by the news media, some of whom have style guidelines dictating neutral terminology on contentious issues," reporter Aaron Blake continued. "The Associated Press Stylebook says that the media should differentiate between an 'assault rifle, which has a fully automatic mode, and an 'assault weapon,' which is semiautomatic and 'not synonymous with assault rifle.'
In the opinion supporting the judgment stayed by the 9th Circuit Monday, Benitez explained that assault weapons can be used by a homeowner to defend her dwelling. He argued the California legislature had not considered that utility when it enacted the state's Assault Weapons Control Act in 1989. Instead, Benitez concluded, legislators made a "policy choice unencumbered by constitutional considerations," factoring in "only the firearm's value for sports and recreation against the relative dangerousness of the weapon and the danger of it being misused by criminals."
Benitez' opinion in Miller v. Bonta was greeted with anger by California's governor and attorney general. Gavin Newsom, the Golden State's Democratic chief executive, called Benitez' decision "a direct threat to public safety and the lives of innocent Californians, period," while Attorney General Rob Bonta remarked "[t]here is no sound basis in law, fact, or common sense for equating assault rifles with swiss army knives," a comparison that Benitez did make. 
Different assortments of 9th Circuit judges are hearing the Rupp v. Bonta and Miller v. Bonta cases. In the first case, Judges Andrew Hurwitz, Daniel Bress and Patrick Bumatay are the assigned merits panel. Bress and Bumatay were appointed by President Donald Trump, while Hurwitz was appointed by President Barack Obama. In the second of those cases, the motions panel that granted a stay of Benitez' decree includes Judges Barry Silverman, an appointee of President Bill Clinton; Jacqueline Nguyen, an Obama appointee; and Ryan Nelson, a Trump appointee.
A stay is not indicative of how the federal appeals court would rule on the question of whether a state assault weapons ban violates the federal Constitution. "[A] stay pending appeal, or its absence would only affect parties for a limited time because the mechanism is temporary by definition," according to an influential law review article on the subject by Portia Pedro, an associate professor at Boston College Law School who is an expert on civil procedure.
The 9th Circuit has not indicated whether it will hear oral arguments in the Miller v. Bonta case. The California Supreme Court decided in 2000 that the state's assault weapons law, formally known as the Roberti–Roos Assault Weapons Control Act of 1989, is constitutional.
The Roberti-Roos Assault Weapons Control Act of 1989 was prompted by a school shooting in Stockton, Calif. on Jan. 17 of that year, in which five children were murdered and 29 other youngsters and one teacher were injured.
During its 2021-2022 term the Supreme Court will hear a case, New York Rifle & Pistol Association v. Corlett, that presents the question of whether the reach of the Second Amendment extends beyond handguns. 
Benitez, a 70-year-old jurist appointed to the federal bench by President George W. Bush in 2003, also ruled that California's ban on high-capacity firearm magazines violates the Second Amendment. That decision was upheld by a 9th Circuit panel in August 2020, but the court decided to rehear the case en banc. The en banc arguments in that dispute, known as Duncan v. Bonta, were conducted Tuesday, June 22.