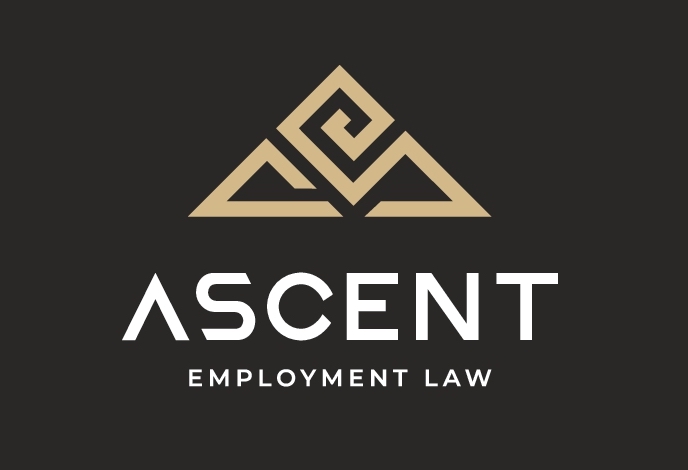 After careers in large firms, two Denver attorneys are looking to bring a more personal touch to management-side employment law. 
Emily Hobbs and Colin Barnacle opened the doors to Ascent Employment Law, a management-side employment firm, last fall. The firm, which consists of Hobbs, Barnacle and associate Nick Ladin-Sienne (who is based out of Massachusetts), works with employers of various sizes and industries across the country and hopes to bring a hands-on approach to client needs. 
"The mission of what we're doing, if we can do it successfully, is goal alignment with our clients," said Hobbs. "So really it's this goal alignment that creates more of a partnership where we're all in it together and not driven by a profitability model. We have a lot of flexibility in how we charge and how we serve clients, but also in just the cases we take and the matters we take on." 
Before deciding to open a firm together, Barnacle and Hobbs practiced management-side employment law for decades at large law firms and in-house at companies. They said that in recent years, the model of large firms had moved them further away from the parts of law that they love, and they hope that opening their own firm will allow them to be at the table with clients more often. 
The new firm offers a full spectrum of legal services including employment advice, counseling, litigation, training and education law. 
Ascent offers flexible pricing options, such as flat-fee services as well as lower hourly rates, which Hobbs and Barnacle say allows clients to use their services more often and more directly.  
"We don't have the overhead, we can take our rates and lower them, and then come up with a flat fee," said Barnacle. "Then we have this ability to have these partnerships and these relationships where [clients] can call us, they can include us and they don't have to worry about it costing them any more than they already agreed."
Hobbs added that Ascent has formed a network of local partner firms and practitioners to tag in on specialized employment law questions and matters (such as immigration or benefits questions) so clients can still receive full-service representation at the firm.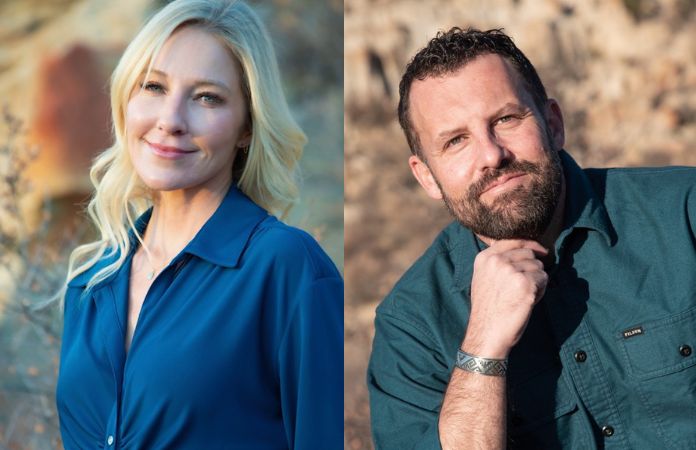 Barnacle and Hobbs met in recent years, but their lives overlapped significantly before they crossed paths and decided to open a practice together. 
Both attorneys grew up in Colorado and even attended the same high school, Kent Denver School, a couple of years apart before enrolling as undergraduates less than a 10-minute drive from each other in Massachusetts (Hobbs attended Smith College and Barnacle attended Amherst College). They graduated from the University of Denver Sturm College of Law a couple of years apart and went on to practice management-side employment law in Denver for the next 20 years. 
Hobbs began her career at Davis Graham & Stubbs before moving to Holland & Hart where she worked for more than 16 years. Most recently, Hobbs was a partner at the Denver office of Michael Best & Friedrich for two years. 
Prior to Ascent, Barnacle worked at the Denver offices of large law firms, most recently at Nelson Mullins Riley & Scarborough and Akerman LLP, and as in-house counsel for large Colorado-based companies Gates Corporation and The WhiteWaves Food Company. 
While worker-side employment law has historically been handled by attorneys in smaller firms, management-side lawyers are often housed at large law firms, Hobbs and Barnacle said. Both attorneys said their time in large law firms was instrumental in developing their legal knowledge, but that as they became more senior and their rates increased, they felt as though their hands were tied when it came to helping clients. 
When Hobbs and Barnacle first met about a year ago they realized that on top of the many overlaps in their lives, they had shared experiences and frustrations working in larger law firms. In opening Ascent Employment Law, the attorneys hope they will be able to focus on the parts of management-side practice they love the most and foster closer relationships with their clients. 
"Every year, there would be a rate increase. So then you have to call your clients and say, 'Okay, well, starting Jan. 1, this is my new rate,'" explained Hobbs, who found herself underbilling clients to make sure they wouldn't go over their legal budget but still had adequate help. She said that when she called clients this year, she was able to deliver better news: that she was opening a firm and her rates were going down. 
Barnacle said that in bigger firms, he found himself pushing everyday work to associate attorneys with lower rates to match client budgets. But at Ascent, he's excited to once again have a hands-on approach to client matters. "That's what I like to do. I like having these day-to-day conversations and camaraderie with my clients and I [was] priced out of it."
Hobbs is also looking forward to having more involved client relationships at the new firm. "I want to get back to why I went to law school in the first place," she said. "And that's these relationships and taking on the interesting cases and being able to choose what issues I want to learn more about." Hobbs, the daughter of former Colorado Supreme Court Justice Gregory Hobbs, said her father's sudden death in December 2021 was a catalyst for her to reconnect with the parts of law she's passionate about. 
Down the line, neither Barnacle nor Hobbs envision a mega-boutique firm. Staying true to their mission — to serve client needs hands-on — they say means all future growth will focus on clients before profits. 
"Every step of the way, we have to stay true to our mission," said Barnacle. "The reason we did this was not to create a mega boutique that is gobbling up every client in town … I think the organic growth aspect of our clients is what we're focused on."
More information on Hobbs, Barnacle and the services offered at Ascent can be found on the firm's website.