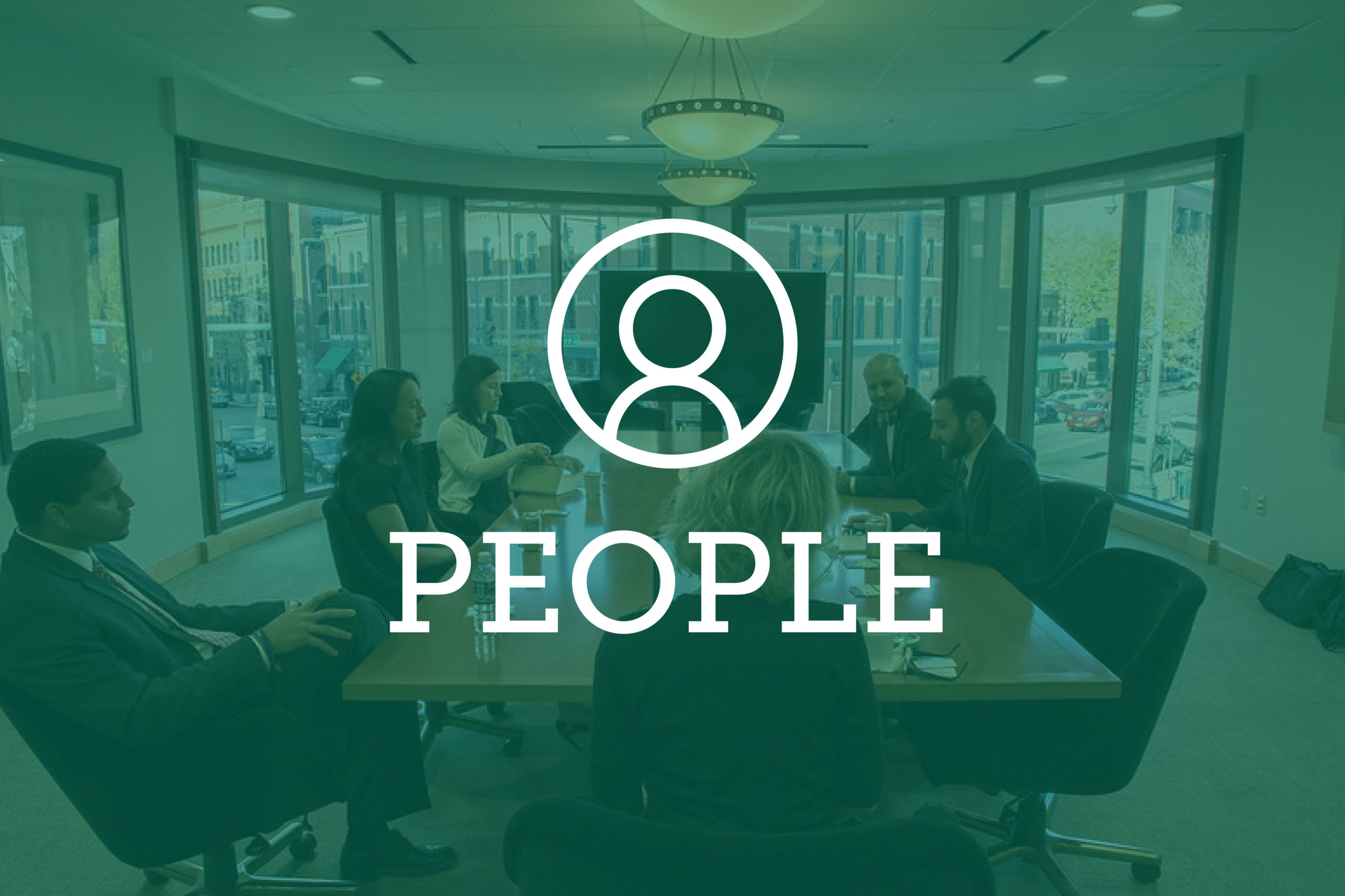 Law Firm Updates
Well-known appellate and Supreme Court lawyer Daniel Geyser joined Haynes and Boone, LLP as the Denver-based chair for the firm's U.S. Supreme Court Practice, the firm announced on Aug. 30.
Geyser boasts extensive experience with the nation's Supreme Court. He has argued 11 cases in front of SCOTUS, had three cert petitions granted in a 12-month period and in the 2018 term personally handled more than 5% of the court's merits docket. Geyser is set to argue his 12th SCOTUS case, Badgerow v. Walters, in November. He has briefed or argued cases in nearly every federal circuit court. Beyond appeals, Geyser handles high-profile business cases focusing on bankruptcy, patents, securities, ERISA and arbitration. 
Denver-based family law firm Broxterman Alicks McFarlane PC elected Steven Visioli as a partner, according to a Sept. 1 announcement.
The Colorado native joined BAM as a law clerk in 2016 during his final year at the University of Denver's Sturm College of Law. Soon after clerking, Visioli was promoted to senior associate at the firm. At BAM, Visioli has led and worked on a variety of family law cases including divorces, prenups, custody and parenting time enforcement, international and multi-state kidnapping and more. Visioli was recognized by Best Lawyers and Colorado Super Lawyers.
Attorney Adriana Collado-Hudak moved to Greenspoon Marder's Denver office, the firm announced. 
Previously at the Florida office, Collado-Hudak works as Senior Counsel for Greenspoon Marder's White Collar Defense Practice and boasts over 15 years of experience in white-collar defense. The University of Florida Law graduate was recognized as a Top 100 Trial Lawyer in Florida by the National Trial Lawyers Association.
The Judiciary
Three finalists for a 2nd Judicial District vacancy were announced on Aug. 31. 
The nominating commission named Arnold Beckman, Stephanie Scoville and Sarah Wallace as candidates to fill a vacancy created by the retirement of Judge Lisa Teesch-Maguire. Gov. Jared Polis has until Sept. 15 to appoint one of the nominees to the Denver County judgeship. 
The nominating commission for the 9th Judicial District, representing Pitkin County, named two finalists to fill a county court judge opening on Sept. 1. 
Ashley Andrews of Snowmass Village, Colo. and Susan O'Bryan from Aspen, Colo. made the shortlist to fill an opening created by the retirement of Judge Erin Fernandez-Ely, effective at the end of October. Gov. Polis will appoint one of the nominees by Sept. 16.
The 8th Judicial District received three nominations to fill an upcoming vacancy, according to an Aug. 30 announcement. 
The district nominating commission selected Cara Boxberger from Severance, Colo. Joseph Findley from Loveland, Colo., and Matthew Zehe from Fort Collins, Colo. The position opening comes after Judge Julie Kunce Field announced her retirement effective Oct. 8. Gov. Polis has until Sept. 14 to select the new Jackson and Larimer county judge. 
Chief Judge Steve Bernard will retire from the Colorado Court of Appeals, according to a Sept. 2 announcement. The Colorado native joined the Colorado Court of Appeals in June 2006 after a legal career spanning several decades. 
The Supreme Court Nominating Commission, made up of 14 individuals from across the state, will meet on Oct. 25 to interview applicants and select finalists. The commission encourages qualified judges to apply for the court vacancy which will open Jan. 1 2022. 
The 4th Judicial District Nominating Commission will meet Oct. 5 via videoconference to interview and select nominees for appointment by the governor to the office of county judge for El Paso County. The vacancy will be created by the appointment of Judge Samuel Evig to the 4th Judicial District, District Court. The vacancy will occur on Oct. 8.
To be eligible, the applicant must be a qualified elector of El Paso County at the time of investiture and must have been admitted to the practice of law in Colorado. The current annual salary for this position is $170,784. The initial term of office of a county judge is a provisional term of two years; thereafter, the incumbent county judge, if approved by the voters, has a term of four years.
Applications are available on the court's home page.
Movers & Shakers
Colorado firm Moye White expanded across state lines for the first time since its founding in 1976, according to a Sept. 1 announcement. 
The transactional and litigation firm merged with Georgia boutique firm Trusted Counsel (Ashley) LLC and now boasts two offices — one in Denver and one in Atlanta. On top of the new office, the B Corp Certified firm also added four new attorneys to its practice — Evelyn Ashley, Valerie Barton, Allen Bradley and Michael Siavage. 
Stinson LLP announced that it has opened its new office in downtown Denver. Close to an expanding client base, the firm has consolidated two separate office spaces in Denver to bring its employees together and encourage efficiency at its new location at 1144 Fifteenth Street in Denver.
"We have been looking forward to getting everyone into one office space for some time," said Deborah Bayles, Managing Partner of the firm's Denver office. "We know this will only increase our ability to work collaboratively and provide the greatest level of client service. This space allows us more efficiency and flexibility while at the same time allowing us room for growth and expansion in the Denver market."
The 19,150 square-foot space boasts LEED certifications and state-of-the-art air filtration and purification systems. The office represents clients doing business in the Rocky Mountain region and across the country, including banking, oil and gas, energy, health care, real estate, aerospace, construction and telecom industries.
Kudos
The Colorado Trial Lawyers Association elected Jason Jordan as its president. Jordan, a partner at Jordan, Herington & Rowley, is licensed to practice law in Colorado and Washington and focuses on personal injury cases. The Thomas Jefferson School of Law alum will lead a team of other CTLA elected officials for a one-year term.