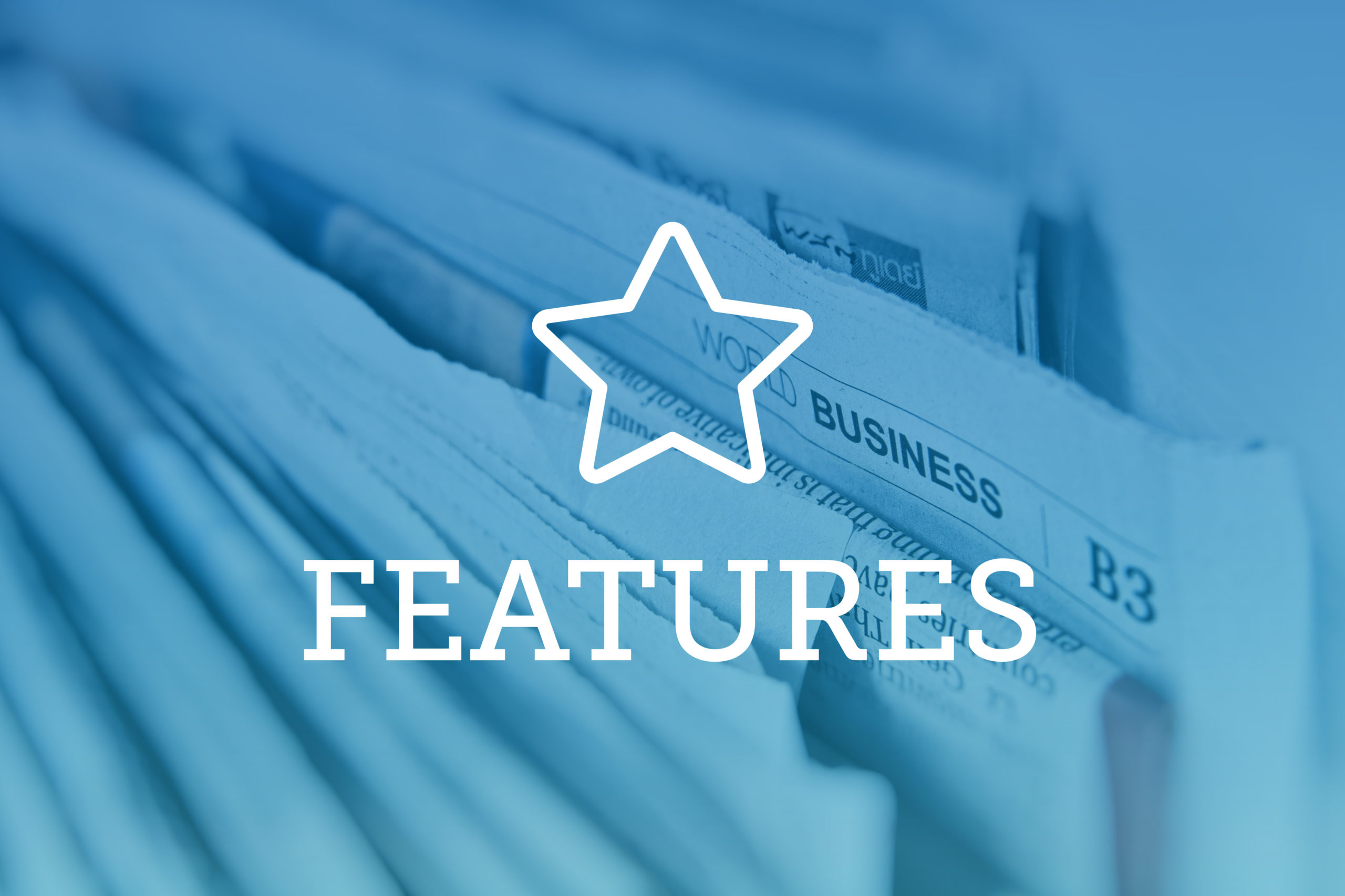 Law Week Colorado asked its readership to weigh in on the best attorneys in just about every practice area we could think of. We received hundreds of responses and sifted through the votes for each category to determine the "People's Choice" winner — the top attorney in each practice area according to other attorneys. And then we handed it to the "Barrister" (the hive mind of Law Week staff, supplemented by public votes and a healthy dose of additional research) to determine the Barrister's Choice. 
In the following pages, we detail each of these picks as well as what makes them all stand out.
Best Supreme Court Justice
Barrister's Choice: Justice Carlos Samour
In his first year and a half on the Supreme Court, Justice Carlos Samour already has a few signatures, and he's stood out on the court through teaming up with Chief Justice Nathan Coats in dissents or quoting Billy Joel. His background as a trial judge often comes through in his opinions with discussion of the practical impacts of issues, such as awareness of how a decision could lead to more litigation.
People's Choice: Justice Richard Gabriel
The court system can play a significant role in everyday people's lives, but Justice Richard Gabriel realizes most people in Colorado might not even know how judges are chosen. So he has helped spearhead a high school presentation series that simulates the nominating commission process to educate future voters through Our Courts, a partnership between the Colorado Bar Association and the Colorado Judicial Institute.
Best Court of Appeals Judge
Barrister's Choice: Chief Judge Steve Bernard
Chief Judge Steve Bernard has taken the reins at the head of the Court of Appeals after Alan Loeb's retirement last year. Along with Justice Richard Gabriel, Bernard sits on the executive committee of the Our Courts program.  
People's Choice: Judge Terry Fox
Judge Terry Fox spends her off time advocating for more diversity in Colorado's judiciary and mentoring attorneys of color, women attorneys and those from disadvantaged backgrounds. Among her proteges she can count Supreme Court justices Monica Márquez and Melissa Hart. When Fox received a CWBA award in March, she said she doesn't plan to leave the bench anytime soon.
Best Trial Court Judge
Barrister's Choice: Judge Gary Jackson, Denver County Court
Judge Gary Jackson has been a relentless advocate for diversity in Colorado's judiciary. If anyone understands the dearth of representation in the legal profession, it's Jackson: He started out of law school as the sole black prosecutor in the Denver District Attorney's Office. He's also a founder of the Sam Cary Bar Association, Colorado's bar for African-American lawyers, and he's a contemporary of other trailblazing judges of color including the late Judge Wiley Daniel. 
People's Choice: Judge Morris Hoffman, Denver District Court
As someone for whom law was initially a backup career choice to mathematics, Judge Morris Hoffman is a natural on the bench. He has developed a reputation for attentiveness, preparation and careful decisions.
Best Arbitrator
Barrister's Choice: Bill Meyer, Judicial Arbiter Group
Bill Meyer may have left the Denver District Court bench in 2000, but he hasn't stopped using his expertise from the experience at a national level. He has brought his background as the court's first presiding judge to the Denver District Court, where he has been a senior judicial fellow. Meyer isn't a newcomer on our list, having also been named in the mediation category in previous years.
People's Choice: Dick Rotole, Rotole Rotole & Blanchard
Dick Rotole does it all in family law, from divorce to parental responsibility to property division. He's a regular on other lists such as Colorado Super Lawyers, the National Trial Lawyers Association's top attorneys and Best Lawyers' family law category. Rotole also represents plaintiffs in personal injury cases.
Best Mediator  
Barrister's Choice: Joe Epstein, Conflict Resolution Services
Joe Epstein is on our list every few years because of his skill in complicated cases. Settlements in his cases have reached into the tens of millions, and he takes on everything from personal injury to employment disputes. Epstein has been a part of organizations such as the International Society of Mediators and the National Academy of Distinguished Neutrals.
People's Choice: Jim Keil, Law Office of James J. Keil Jr.
Jim Keil is our People's Choice for best mediator, but he's always prepared to litigate if it's in the client's best interest. Our list isn't his only accolade, having also been ranked in Colorado Super Lawyers and Best Lawyers. Keil takes his litigation expertise a step further as a part-time municipal court judge.
Best Overall Litigator
Barrister's Choice: Mike O'Donnell, Wheeler Trigg O'Donnell
Mike O'Donnell's commercial litigation skills have earned him loyalty from high-profile clients such as Michelin and accolades from trade publications including Super Lawyers. The BTI Consulting Group named Mike one of its Client Service All-Stars for 2019 in commercial litigation, along with management committee member Katie Reilly. And even with his busy trial schedule, O'Donnell still makes time for extracurriculars: In 2018, he was elected secretary of the American College of Trial Lawyers, the first ACTL officer elected from Colorado.
People's Choice: Gina Rodriguez, WilmerHale
When Gina Rodriguez came to WilmerHale in May from Hogan Lovells to lead Denver's litigation team, she added another face to the firm's stable of former government and public service attorneys. Rodriguez served as an assistant U.S. attorney and chief of the civil division in Colorado's U.S. Attorney's office.
Best Commercial Litigator
Barrister's Choice:  Jackie Roeder, Davis Graham & Stubbs
Jackie Roeder has made a name for herself in the endlessly relevant cybersecurity realm, speaking at panels and summits about the need for companies to arm themselves against data breaches. She also serves as a trustee on the board of Colorado's Legal Aid Foundation.
People's Choice: Fred Baumann, Lewis Roca Rothgerber Christie
It might take less space to list the honors Fred Baumann hasn't been recognized with for his work representing clients in securities cases and government investigations. He's a regular in Best Lawyers, Chambers USA and Super Lawyers. He participates in presentations and panels for the Colorado Bar Association and the American College of Trial Lawyers.
Best Civil Litigator
Barrister's Choice: Lorraine Parker, Parker Lipman
Lorraine Parker is a popular choice on this list. She's previously gotten recognition as the People's Choice for Best Plaintiffs' Medical Malpractice Lawyer. In 2017, Parker got a $3.8 million verdict in Denver, a rarity in an area of law that tends to favor defendants. But she doesn't just do medical malpractice cases. Her other trial work for plaintiffs includes insurance bad faith and sexual abuse.
People's Choice: Christopher Griffiths, Griffiths Law
Earning the People's Choice honor for civil litigation is especially distinctive for Christopher Griffiths given that Griffiths law just expanded into the practice area in 2017. Griffiths is familiar to the pages of Law Week in our family law coverage, whether our reporters interview him or he's contributing an article. He's also been named to Colorado Super Lawyers' Rising Star list three years in a row.
Best laWyer-turned-legislator
Barrister's Choice: U.S. Rep. Jason Crow
Both our picks in this category are new to Congress. Jason Crow, a former partner at Holland & Hart, defeated incumbent Mike Coffman in the "blue avalanche" of Colorado's 2018 midterm elections. He has made his mark in the House for standing up for tighter gun regulations and taking on dark money campaign contributions, and as of September, the House impeachment inquiry around President Donald Trump.
People's Choice: U.S. Rep. Joe Neguse
Joe Neguse kept Colorado's 2nd congressional district blue with a successful campaign to replace now-Gov. Jared Polis in the House of Representatives. But in the reliably Democratic district, his true challenge arguably was winning the primary rather than the November election itself. 
Best public sector lawyer
Barrister's Choice: Kristin Bronson, Denver City Attorney
Kristin Bronson takes the high-profile nature of being Denver's city attorney in stride. As city attorney, she represented the city in settlement negotiations in the lawsuit over Denver police's enforcement of the city's camping ban. But Bronson's work goes beyond defending the city in lawsuits. Along with Mayor Michael Hancock, she has advocated for federal policy changes to help people who have been denied U.S. citizenship because they work in the marijuana industry.
People's Choice: Phil Weiser, Colorado Attorney General
When Phil Weiser was dean of CU Law School, he was known around campus for his endless energy. Now as attorney general, he manages to put in countless public appearances while juggling the demands of the top law enforcement office in the state. Weiser has made a splash since taking office by joining multi-state legal fights for consumer protection and joining litigation against the Trump administration.
Best Government Lawyer
Barrister's Choice: Cole Finegan, Hogan Lovells
Cole Finegan has become a regular in Law Week, whether he's talking about Hogan Lovells' pro bono work or discussing the fallout of the Taxpayer Bill of Rights in our Managing Partner Roundtable. Some of his background mirrors this year's People's Choice, Doug Friednash: Both served as chief of staff to John Hickenlooper —Finegan while Hickenlooper was mayor of Denver — and as Denver's city attorney.
People's Choice: Doug Friednash, Brownstein Hyatt Farber Schreck
As chief of staff to former Gov. John Hickenlooper and a former Denver city attorney, Doug Friednash brings a host of public sector experience to representing clients in issues of public policy and government relations. Late last summer, Friednash stepped up as chair of Brownstein's state and local legislation and policy group.
Best Lobbying Firm
Barrister's Choice: Brownstein Hyatt Farber Schreck
People's Choice: Brownstein Hyatt Farber Schreck
As a top Washington, D.C. law firm grown out of Denver, Brownstein is the perennial pick for Best Lobbying Firm. And even though Brownstein got the votes for the People's Choice, the Barrister was hard pressed to find another contender. After all, the firm recently set a lobbying revenue record just a few months ago, so it has the numbers to back up the reputation.
Best Family Law Lawyer
Barrister's Choice: Heather Broxterman, Broxterman Alicks McFarlane 
BAM Family Law is a favorite firm around Law Week if for no other reason than the fact that we all enjoy saying the name. But there is more to Heather Broxterman's place on this list: she has the legal reputation and accolades that mark a top-tier attorney as well as the business acumen that it takes to launch her own law firm.
People's Choice: Suzanne Griffiths, Griffiths Law
Suzanne Griffiths is no stranger to our Barrister's Best list and is a favorite family law contact for Law Week as well. She has a wealth of experience — as well as the interesting stories to go with it — proven business excellence and with her firm's expansion into litigation, her namesake law firm has breadth as well as depth.
Best Private Equity Lawyer
Barrister's Choice: Patrick Linden, Linden Segal
This isn't Pat Linden's first time to be listed on the Barrister's Best list. Last year he was selected as the People's Choice winner for mergers and acquisitions. He hopped places on the list, but that's a sign of the breadth of his practice rather than any change in focus. Linden works on both sides of investments — working with companies and investors in transactions.
People's Choice: Keith Trammell, WilmerHale
Keith Trammell got the votes from our readers as the best private equity lawyer in Colorado. He's a big name around WilmerHale but obviously a big name around town as well. His list of big transactions includes representing major entities such as Vail Resorts, Regal Entertainment and Nordstrom in transactions as well as private equity firms in major investments.
Best Real Estate Lawyer
Barrister's Choice: Jim Benjamin, Ireland Stapleton
Jim Benjamin is a repeat selection on the Barrister's Best list, and that's likely because he receives recognition from so many other rankings and lists as well. Benjamin has a long list of recognitions, board positions and significant cases, so it's hard overlook him here.
People's Choice: Al Cohen, Woods & Aitken
With roughly 40 years in practice, deep experience in real estate litigation and a practice that covers the full scope of real estate and construction issues, Al Cohen has it all in real estate. It's clear that our readers agree, with his People's Choice recognition.
Best Banking Lawyer
Barrister's Choice: Karen Witt, Lewis Roca Rothgerber Christie
Banking law isn't a practice area we hear about every day, so it can be hard to pin down which attorneys excel in the area. But Karen Witt received many votes from our readers, and as the co-chair of Lewis Roca's banking practice group, she has the reputation as well. She works with financial institutions across the country in a range of banking matters, and her list of prior matters would earn our trust too.
People'sChoice: Christian Otteson, Shapiro Bieging Barber Otteson
We don't put too much stock in other publications' awards when making our Barrister's Best list, but it's hard to overlook Christian Otteson's reputation around town. He's received attention from just about every Denver-area publication as a top banking lawyer. He earned the people's votes, and he's our choice for helping us keep up on the banking industry.
Best Bankruptcy Lawyer
Barrister's Choice: Brad Dempsey, Faegre Baker Daniels
Brad Dempsey's practice ranges quite a bit wider than just bankruptcy, but he's caught our attention as a frequent vote-getter for that practice area and for his community involvement with the Faculty of Federal Advocates and the Colorado Bar Association.
People's Choice: Jeffrey Brinen, KutnerBrinen
KutnerBrinen doesn't have a large staff but it does have a big reputation. The firm specializes in bankruptcy law, and Jeffrey Brinen's experience has clearly made him a big name in the practice area in the community. Brinen is a trusted guide through the Chapter 11 bankruptcy process to plan confirmation, and he has used his expertise as a lecturer and expert witness on the subject.
Best Tax Lawyer
Barrister's Choice: Scott Greiner, Moye White
Tax laws are complicated. That's why businesses turn to people like Scott Greiner, who helps his clients navigate tax laws to their advantage, protect their wealth and who has success representing them in business disputes. It also helps that he's willing to share his knowledge through his writing and presentations on tax subjects.
People's Choice: Ted Gelt, BakerHostetler
The people don't just like Ted Gelt, they really like him. He's been voted onto our Barrister's Best list countless times and has received several awards from the community for his work in the law. Gelt received a lifetime achievement award by the CBA five years ago and is still setting a high bar in the practice area. 
Best Securities Lawyer
Barrister's Choice: David Zisser, Jones & Keller
When Law Week reporters need someone to make sense of securities law issues, we turn to David Zisser. He's a frequent expert to talk about SEC actions, and that is largely due to the fact that he specializes in representing clients in investigations and litigation involving the commission.
People's Choice: Paul Hilton, Hogan Lovells
Paul Hilton isn't just a community leader in securities law, he's seen as a national leader throughout Hogan Lovells. He has decades worth of rankings and recognition in the practice area, but more importantly, he has the experience in securities compliance laws to back them up.
Best Anti-trust Lawyer
Barrister's Choice: Katie Reilly, Wheeler Trigg O'Donnell
This isn't the first time Katie Reilly caught the eye of Law Week. She has previously been selected as a Top Woman Lawyer and Barrister's Best winner. Her recent antitrust work has involved serving as lead trial counsel for a public utility company in antitrust class actions and defending a technology distributor against civil conspiracy claims.
People's Choice: Karma Giulianelli, Bartlit Beck
Karma Giulianelli has been practicing in antitrust law for more than two decades, and she's been recognized for her excellence in the area for nearly all of it. She's trusted by clients to win bet-the-company cases and has also been passing on her knowledge as an adjunct professor at CU Law School.
Best M&A Lawyer
Barrister's Choice: Ted White, Moye White
Business boutique Moye White has a reputation in the area for handling just about everything a company might need help with. And Ted White's expertise in mergers and acquisitions is a big part of that. White designed and taught a CU Law School course on business transactions, so you can bet he's able to teach a thing or two about his specialty.
People's Choice: Chris Groll, Holland & Hart
Chris Groll received the people's votes for Best M&A Lawyer, but more importantly, she frequently earns clients' votes for her ability to handle both sides of a transaction. Groll represent buyers and sellers and is outside counsel for several companies, so she's clearly trusted to come through big in big deals.
Best Health Care Lawyer
Barrister's Choice: Jennifer Evans, Polsinelli
Polsinelli's Denver office is known for its capabilities in health care law, and Jennifer Evans is a significant component in those efforts. She represents hospitals, health care manufacturers, laboratories. So when it comes to health care law, Evans is a sort of panacea for whatever legal matters there might be.
People's Choice: Meghan Pound, Caplan & Earnest
Meghan Pound is a favorite choice for health care providers when they face accusations of civil rights violations, employment discrimination, negligence relating to professional review and false claims act violations. She's built her practice in that specialty and has a long list of successful cases to demonstrate her skill.
Best Environmental Lawyer
Barrister's Choice: Rebecca Almon, Ireland Stapleton
From ski resorts to highways, Rebecca Almon has worked to ensure some of Colorado's biggest projects comply with environmental regulations. She has also spoken and published on the legal ins and outs of brownfield redevelopment, including in the pages of Law Week. Representing both private and public entities, Almon is also licensed to practice in Illinois, where she once served as assistant attorney general.
People's Choice: Jim Spaanstra, Faegre Baker Daniels
Jim Spaanstra's four-decade career in environmental law got its start in Jimmy Carter's White House, where he was a staff attorney for the Council on Environmental Quality. His public-sector experience comes in handy as he works with FaegreBD Consulting's public-private partnership practice to implement infrastructure recycling projects. He has helped draft local, state and federal environmental laws, including the Colorado Environmental Covenants Act of 2001.
Best Oil and Gas Lawyer
Barrister's Choice: Mark Barron, BakerHostetler
The passage of Senate Bill 181 this spring left a lot of questions for the state's oil and gas industry, not to mention for the reporters trying to make sense of the new law. Mark Barron might have gained the Barrister's pick for his willingness to lend his expertise to Law Week and explain what the changes mean for one of Colorado's biggest industries. 
People's Choice: Howard Boigon, Boigon Law
When Howard Boigon started his solo firm five years ago, he was already a veteran in oil and gas law with more than four decades of big firm and in-house experience. His work spans the globe, from clients in Japan and Israel to projects in Albania and Colombia. Closer to home, Boigon is serving on the Colorado Oil and Gas Conservation Commission as it adopts new rules under the state's new oil and gas law.
Best Water Law Lawyer
Barrister's Choice: David Taussig, White & Jankowski
As a fourth-generation Coloradan who grew up on a ranch near the Colorado River, David Taussig got an early education on the importance of water in our semi-arid state. In his water rights practice, Taussig has represented Grand County in Colorado River Cooperative Agreement negotiations and helped cities in eastern Colorado secure water supplies.
People's Choice: Brian Nazarenus, Ryley Carlock & Applewhite
If you're wondering about Brian Nazarenus' reputation as a top water law attorney, he has landed on the Barrister's Best list for water law for eight of the past 10 years, often through the People's vote. Law Week has tapped his expertise on topics from 2018's drought conditions to the complicated agreements that govern the use of the Colorado River. Nazarenus has represented Colorado power plants, mining interests and municipalities in water rights cases in Colorado and other Western states and regularly weighs in on proposed water rights legislation before the state legislature.
Best Renewable Energy Lawyer
Barrister's Choice: Rochelle Rabeler, Holland & Hart
Colorado and its neighbors have been stepping up their commitment to renewable energy. Behind all the new wind farms and solar panels are teams of lawyers who make the deals happen. Rochelle Rabeler has served as lead counsel in acquisitions, power purchase agreements and other transactions for solar, wind and geothermal projects from California to North Carolina.
People's Choice: Mike Connor, WilmerHale
After decades in the public sector, Mike Connor joined WilmerHale in 2017, bringing with him what colleagues have called "encyclopedic knowledge" of the inner workings of the Interior Department. Connor rose to second-in-command at the agency after holding a number of high-level posts there. A member of the Taos Pueblo in New Mexico, Connor's private practice includes Native American law in addition to natural resources, energy development and environmental compliance. 
Best DUI Lawyer
Barrister's Choice: Abe Hutt, Recht Kornfeld
No stranger to prestigious lists, you'll find Abe Hutt's name on the "Honor Roll" of Hunter S. Thompson's last book, "Hey Rube," along with Muhammad Ali, Dolly Parton and Bob Dylan. Hutt successfully defended the late writer on DUI and assault charges, but he's also represented less-celebrated clients — including judges, district attorneys and public defenders — in criminal cases. 
People's Choice: Jay Tiftickjian, Tiftickjian Law Firm
A familiar face to our readers, Jay Tiftickjian has made a career as a DUI expert with deep knowledge of the law, field sobriety testing and how to work the Intoxilyzer 9000 — the breath testing machine used in Colorado. He's a prolific writer, having authored multiple books on DUI defense, but he still makes time to talk to reporters from The New York Times, The Denver Post and, yes, Law Week.
Best Marijuana Lawyer
Barrister's Choice: Rachel Gillette, Greenspoon Marder
Since 2012, a handful of states have followed Colorado's lead in cannabis legalization, but Colorado's early start has made it fertile ground for this budding legal niche. Rachel Gillette is a pioneer of the practice, having represented cannabis and hemp businesses for nearly a decade. Described as a "zealous advocate" of the industry, she helped start the National Cannabis Bar Association and was once executive director of the Colorado chapter of the National Organization to Reform Marijuana Laws.
People's Choice: Christian Sederberg, Vicente Sederberg
Christian Sederberg has been called the "godfather of weed" by local media. Rolling Stone declared Vicente Sederberg, the firm he co-founded, "the country's first powerhouse marijuana law firm." Former Gov. John Hickenlooper hand picked him to help implement Amendment 64, which legalized recreational cannabis in the state. It's no surprise Sederberg is our People's Choice for marijuana law this year after last making the list in 2017.
Best Criminal Defense Lawyer
Barrister's Choice: Iris Eytan, Eytan Nielsen
Iris Eytan has successfully defended clients accused of some heavy charges: murder, assault and sexual violence. Her knowledge of sexual misconduct proceedings and mental health defenses has made her a go-to source for commentary on everything from Jeffrey Epstein to campus rape. Eytan's pro bono work focuses on fighting for the rights of  people with mental illness.
People's Choice: Pam Mackey, Haddon Morgan and Foreman
Pam Mackey could fill a hall of fame with her high-profile clients, a group that includes former L.A. Lakers guard Kobe Bryant and former Avalanche goalie Patrick Roy. She has shared her courtroom know-how through CLEs and in the classroom at Harvard Law, where she has taught as part of the school's Trial Advocacy Workshop.
Best White Collar Criminal Defense Lawyer
Barrister's Choice: Patrick Ridley, Ridley McGreevy & Winocur
From whistleblowers to Ponzi scheme suspects, Patrick Ridley has racked up wins in white collar defense for decades. In addition to courtroom victories, his internal investigation acumen often keeps charges from being filed in the first place. A perennial awardee of Best Lawyers and Super Lawyers honors, he's back on our list as Barrister's Choice after winning for criminal defense last year.
People's Choice: Dan Recht, Recht Kornfeld
Dan Recht has tried more than 100 jury trials in federal and state courts. That's a lot of trials. He's also a regular legal commentator in the national media, having appeared on CNN, National Public Radio, CBS Evening News and Nightline. No wonder he was at the top of readers' minds when they voted for Recht as the state's best white-collar defense lawyer.
Best Communications/Media Law Lawyer
Barrister's Choice: Ken Fellman, Kissinger & Fellman
Specializing in telecommunications and utilities, Ken Fellman has represented governments and nonprofits in issues related to cable franchising, broadband networks and antenna siting. The former Arvada mayor has taught Telecommunications Law and Policy at CU Law School and serves as a member of the FCC's Intergovernmental Advisory Committee.
People's Choice: Steve Zansberg, Ballard Spahr
From the Denver Post to Westword, it seems like Steve Zansberg has represented every Denver print outlet in a defamation case at some point. Well, almost every print outlet. He's also helped local media fight for access to court records. Before becoming a nationally recognized First Amendment attorney, Zansberg made public television documentaries in San Francisco.
Best Immigration Lawyer
Barrister's Choice: Arnulfo Hernández, Hernández & Associates 
Arnulfo Hernández combines expertise in "crimmigration" to help clients whose status in the U.S. could be jeopardized by criminal matters. "One misstep on the criminal side is going to have lifelong collateral consequences on the immigration side," Hernandez told Law Week last year. He's been our Barrister's Choice two years in a row. 
People's Choice: Hans Meyer, The Meyer Law Office
Hans Meyer gained expertise at the intersection of immigration and criminal law as a trial attorney with the Colorado State Public Defender before moving on to start his own firm. In his life before lawyering, he was a forest firefighter, a construction worker and Outward Bound instructor.
Best Trust/Estates Lawyer
Barrister's Choice: Alison Zinn, Lathrop Gage
Named one of Law Week's top women lawyers earlier this year, Alison Zinn has made her way onto another of our lists. Although she started her career in another practice area, Zinn made the leap after a former colleague told her about the fast-paced, shoot-from-the-hip work to be found in the "Wild West" of trusts and estates, and she's clearly been successful at it so far.
People's Choice: Laurence Gendelman, Gendelman Law Group
Voted onto our list for the third year in a row, Gendelman practices trust, estate and family law at his firm in Denver. Gendelman publishes regularly on estate planning and has presented on LGBTQ issues in trusts and estates. He's currently a board member and president-elect of the Colorado LGBT Bar Association.
Best Nonprofit Lawyer
Barrister's Choice: Arash Jahanian, American Civil Liberties Union
Since Jahanian joined the ACLU of Colorado from local civil rights powerhouse firm Rathod Mohamedbhai, he's been bringing his private-firm savvy to bear as its staff attorney. Jahanian's work has been instrumental in the ACLU's lawsuits in immigration issues, from the treatment of immigrant detainees at an Aurora facility to county sheriffs enforcing federal immigration laws.
People's Choice: Cara Lawrence, Tierney Lawrence
Lawrence is a long-established go-to for nonprofits when they need to navigate the various dos and don'ts under tax and fundraising laws. Going into 2020, look for the lobbying and political activity section of her practice to get busier and busier.
Best Corporate Lawyer
Barrister's Choice: Jim Fipp, Berg Hill Greenleaf + Ruscitti
When Fipp joined Berg Hill from Hogan Lovells in 2017, he brought more than BigLaw M&A experience to the Boulder firm. He brought client perspective from the food industry, having done a secondment stint at WhiteWave and a management role at Cargill. He and his team make regular appearances on our Big Deals lists.
People's Choice: Dave Hersh, Burg Simpson
Hersh co-leads Burg Simpson's business litigation department, and what a formidable group that has been. Though nowadays his focus has shifted more to brain injury cases, Hersh has been named to the National Trial Lawyers' Top Ten in Business Litigation, and he played a key part in the nearly decade-long CDO litigation that emerged out of the financial crisis.
Best in-house counsel lawyer or legal team
Barrister's Choice: Jennifer Jaskolka, Xcel Energy
People's Choice: Jennifer Jaskolka, Xcel Energy
To take nothing away from her work as Xcel assistant general counsel, Jaskolka is perhaps best known to Law Week readers for her influence outside her day job. She's been a tireless leader and booster for the successful Colorado Pledge to Diversity Program, among other initiatives. There's an ever-growing group of Colorado lawyers, particularly women and diverse attorneys, who say they owe much of their success to her mentorship. 
Best Appellate Lawyer    
Barrister's Choice: Anne Gill, Gill & Ledbetter
Anne Gill literally wrote the book on appellate practice in Colorado. While her boutique takes on all manner of appeals in the state, Gill has built a prominent reputation for her arguments in cases involving attorney-facing issues like fees, as well as some of the thornier family law issues to come up through state courts. 
People's Choice: Sean Connelly, Connelly Law
The fast-talking (and fast-arguing) former appellate judge keeps stacking up wins and accolades as one of Colorado's elites in the practice. While he currently practices solo, Sean Connelly was on the Colorado Lawyers Committee's 2019 "Team of the Year." Connelly and 10 other lawyers were honored for their work on behalf of people with mental illnesses who awaited competency hearings in jail.
Best intellectual property lawyer – non-litigator
Barrister's Choice: Gene Bernard, Kilpatrick Townsend & Stockton
As the managing partner of one of Denver's largest IP offices, Bernard has his ear to the ground not just on patenting trends and happenings at the USPTO, but the legal market as a whole. He's an energetic strategist who's quite keen on sharing his thoughts on what's going on, be it in our Managing Partner Roundtables or as a source in IP-focused articles.
People's Choice: Kathy Ott, Merchant & Gould
Kathy Ott's career trajectory has been quite something. She's gone from being a dialysis tech to a science teacher to a stay-at-home mom to a patent portfolio guru. She's gained a reputation in the IP community for orchestrating complex patent analysis projects, as well as for her pro bono work. She's on the steering committee for the ProBoPat program and has long been active in promoting girls' education in the STEM fields.
Best Intellectual Property Litigator
Barrister's Choice: Aaron Bradford, Bradford LTD
Aaron Bradford runs a growing boutique in Denver's RiNo district and spends ample time advising clients on IP strategy, but he's still very much a trial lawyer at heart. His practice has taken on a decidedly global bent, and he's highly active in asserting or defending against patent and trademark claims involving parties both here and abroad.
People's Choice: Evan Rothstein, Arnold & Porter
Arnold & Porter's Denver office gained serious IP power when Evan Rothstein, former Brownstein Hyatt Farber Schreck IP department chair, came aboard last year. He brought with him a reputation for litigating weighty disputes as well as overseeing a fast-growing IP group. Clients look to him for measured strategy in trademark, copyright and patent issues.
Best Employment Lawyer for Plaintiffs
Barrister's Choice: Darold Killmer, Killmer Lane & Newman
With Darold Killmer and his firm generating headlines for their civil rights cases, one might forget Killmer, a former lead counsel with the Equal Employment Opportunity Commission, is among Denver's elites in the employment realm. He and his firm are litigating major employment cases dealing in worker classification and arbitration, such as the "exotic dancers" case, Santich v. VCG Holding Group et al.
People's Choice: Sarah Parady, Lowrey Parady
Where Sarah Parady finds the time to be president of the CWBA and deliver talks and articles on equal pay and antidiscrimination topics, we have no idea. Her rise in the Colorado trial lawyer community has been meteoric, having received both the CTLA's New Trial Lawyer and Case of the Year awards in 2017, and she's generated many big wins and favorable outcomes for plaintiffs since.
Best Employment Lawyer for Defendants
Barrister's Choice: Todd Fredrickson, Fisher Phillips
Any traditional labor lawyer will tell you the National Labor Relations Board has ushered in a parade of changes — once favoring employees under Obama, and now employers under Trump. Todd Fredrickson has been instrumental in helping employers manage the policy whiplash, and he has a knack for making complicated issues with collective bargaining and union elections much easier to grasp.
People's Choice: Amy Miletich, Miletich PC
Employers lean on Amy Miletich for her savvy and experience in navigating difficult discrimination and harassment claims, and that was even true before #MeToo. She's tireless in handling individual cases while keeping a keen eye on the big picture — from rumblings at the EEOC to economic factors that drive lawsuits against employers.
Best Disability Law Lawyer
Barrister's Choice: Steven Earl, Apex Disability Law
This Burg Simpson and McDivitt alum has established a thriving niche. Procedures before the Social Security Administration can be bewildering for people trying to claim disability benefits, and Steven Earl's ability to explain and navigate those procedures has earned him praise among clients and referrals among other attorneys.
People's Choice: Shawn McDermott, McDermott Law
You'd be hard-pressed to find a Colorado lawyer who's litigated more long-term disability claims, both ERISA and non-ERISA. The breadth of Shawn McDermott's experience, though, rivals its depth — he also handles bad faith, personal injury and other claims, and he's represented clients in virtually every corner of the state.
Best Personal Injury Law Lawyer
Barrister's Choice: Michael McDivitt, McDivitt Law Firm
Let's forget about the cartoon frog for a moment and recognize the growth Michael McDivitt's firm has accomplished over the years, expanding its footprint out of Colorado Springs, in an ultra-competitive practice area, to include a 17th Street office in Denver. That growth was owed to results as well as, perhaps, the ubiquitous TV commercials dating back to the early '90s.
People's Choice: Steve Wahlberg, Denver Trial Lawyers
Does Steve Wahlberg need yet another award? That's not the question, say Law Week readers, who pick him to return here Personal Injury. Since cofounding what is today Denver Trial Lawyers, the firm has been a big-verdict machine, and Wahlberg helps lead it with plenty of national recognition and seven-figure jury awards under his belt.
Best medical-malpractice lawyer for plaintiffs
Barrister's Choice: Jim Leventhal, Leventhal Puga Braley
Leveraging more than four decades in med mal litigation, Leventhal still packs a punch in jury trials after starting out as a suit salesman and then becoming a public defender. In an unlikely career move, he made the switch from selling clothing to arguing lawsuits in the mid 1970s before starting his own firm. Jim Leventhal is now known for winning — in the last few years, he got a Kentucky client $8.2 million for injuries related to an undiagnosed aneurysm.
People's Choice: Scott Eldredge, Burg Simpson
Scott Eldredge is a returning face on our Barrister's Best list — he was last ranked here in 2013. He's back now, touting a long list of successes in medical malpractice, specifically in his specialty of birth injuries. He is a frequent presenter on the subject and is a member of the invitation-only American Board of Trial Advocates. 
Best medical-malpractice lawyer for defendants
Barrister's Choice: Kevin Kuhn, Wheeler Trigg O'Donnell
A former Air Force JAG officer, Kevin Kuhn has represented clients in a staggering 135 trials taken to verdict, including 80 jury and 55 bench trials. Even more staggering is his track record of success: A three-time winner of Best Lawyers' Lawyer of the Year in Medical Malpractice Defense, Kuhn is a sought after public speaker and a well respected advocate for the health care community in Colorado.
People's Choice: Barb Glogiewicz, Caplan & Earnest
Barb Glogiewicz, previously a registered nurse for Denver's Rose Medical Center, is often the recipient of legal accolades and awards. While serving as a registered nurse at Rose, Glogiewicz attended CU Law School, graduating in 1986, and for the past five years, she has been named one of the top 50 female attorneys Colorado Super Lawyers. 
Best Construction-Defects Lawyer for Plaintiffs
Barrister's Choice: Brett Godfrey, Godfrey Johnson
A trial lawyer, engineer and pilot walk into a courtroom. It was Brett Godfrey. The Renaissance man has previously appeared on Law Week's Barrister's Best lists, and Godfrey's unique background in chemical engineering has enabled him to provide specialized and technical insight into large-scale construction defect litigation.
People's Choice: Mari Perczak, Burg Simpson
Mari Perczak was recently the lead trial counsel in a jury trial in Glenwood Springs involving 20 homes that were severely damaged from causes exacerbated by construction defects. She obtained a verdict of more than $6 million for her clients. Perczak, familiar with slam-dunk successes, is also known for obtaining the largest reported residential construction defect verdict in the state totaling $17 million.
Best Construction Defects Lawyer for Defendants
Barrister's Choice: Laurin Quiat, BakerHostetler
Laurin Quiat stepped into court in October 2010 with the intent to represent TeleFlex Inc. on an appeal for a products liability action waged by the City of Westminster. By the end of this case, he had contributed to the establishment of legal precedent: "That juries must be instructed in accordance with the more manufacturer-friendly, risk-benefit test only when a case involves primarily technical and scientific information." 
People's Choice: David McLain, Higgins Hopkins McLain Roswell
Previously appearing in Law Week's 2015 Barrister's Best issue, David McLain participates in numerous speaking engagements on construction defects claims and is seen as a leader in the field. His extensive experience over the last two decades of practice speaks for itself.
Best Class Action/Mass Tort Lawyer
Barrister's Choice: Joe Zonies, Zonies Law
People's Choice: Joe Zonies, Zonies Law
Music-video-director-turned-lawyer Joe Zonies turned away from the entertainment biz to pursue a legal career in class actions and mass torts. He has been designated as a Colorado Super Lawyer for the past nine years and still occasionally moonlights on television as an actor. He has represented thousands of clients in various mass tort litigations, recovering hundreds of millions of dollars for his clients. 
Best Insurance Lawyer for Plaintiffs    
Barrister's Choice: Damian Arguello, Colorado Insurance Law Center
Damian Arguello has close to three decades of experience in insurance law. An active advocate for insurance consumers, his extensive experience has made him a contender in the field. When he's not practicing law, he is most likely at an Avalanche game.
People's Choice: Stephen Shapiro, Shapiro Bieging Barber Otteson
Listed more than 10 times on Colorado Super Lawyers and twice in Law Week's Barrister's Best, Stephen Shapiro takes on some of the most complex insurance cases and often tackles them in federal court. Shapiro is a legend in the industry and represents contractors, policyholders, developers and property owners.
Best insurance lawyer for defendants
Barrister's Choice: Terrence Ridley, Wheeler Trigg O'Donnell
The name Terrence Ridley may ring a bell for readers of Law Week Colorado: He was named a 2019 Top Litigator by Best Lawyers. The name may also ring a bell for insurance lawyers, judges and legal professionals in the state as he recently got a groundbreaking ruling from the Colorado Supreme Court requiring insurance appraisers to be fully unbiased and impartial.
People's Choice: Peter Morgan, Morgan Rider Riter Tsai
Peter Morgan, an AV-rated attorney by Martindale-Hubbell, primarily practices in insurance coverage. His claim to fame lies in his extensive experience representing large-scale clients in multimillion dollar insurance disputes. Morgan is regularly asked to advise on insurance coverage issues prior to litigation. 
Best Education Lawyer
Barrister's Choice: Jack Robinson, Spies Power & Robinson
A strong advocate for equality in education, Jack Robinson went to federal court on behalf of learning-disabled students in 2018. The case, exploring a decades-old issue that has been fiercely argued by many, was resolved in favor of the plaintiffs and has positively impacted educational opportunities for many learning-disabled students.
People's Choice: Kristin Edgar, Caplan & Earnest
Kristen Edgar, recognized in Super Lawyers 2012–2016 as a Rising Star, specializes in the defense of various institutions. Her extensive experience coupled with her tenacity in the courtroom has contributed to her overall success. 
Best Mining Lawyer
Barrister's Choice: Laura Beverage, Jackson Kelly
Not many lawyers can say that they have traveled as far as the Arctic Circle for a case, but Laura Beverage can. With that in mind, we won't challenge her mantra of "going the extra mile" for clients. She is a recent recipient of Best Lawyers "Lawyer of the Year" for mining law in Denver and has extensive experience in mining law at both the state and federal level. 
People's Choice: Kristin White, Fisher Phillips
Kristin White serves as an employment safety attorney specializing in mining law. Her substantial experience of nearly 20 years includes defense of employers in both state and federal courts against discrimination claims and civil actions.
The Best of the Rest
Not all of our Bests belong to lawyers. Our 2019 Barrister's Best survey also asked attorneys for other favorites around town — where to go for dinner to impress a client, for breakfast before a big court appearance or just to get away from it all. The following are what our readers said for all of their non-attorney favorites.
Best Legal Marketing/Design Firms: Agency 33, Denver Legal Marketing
Best staffing agency when you need to 'lawyer up': Gibson Arnold & Associates
Best Colorado court reporter/videographer service: Hunter + Geist
Best Quick Courier for Important Documents: Denver Boulder Couriers
Best Food on the Go: Bubu
Best Coffee House: Novo Coffee
Best Caterer: Relish Catering & Events
Best restaurant to take a new client: Guard and Grace
Best venue to host an event: Gaylord Rockies Resort and Convention Center
Best resort for partner/firm retreat: The Broadmoor
Best hotel to put up a client: The Brown Palace
Best pre-court breakfast: Snooze an A.M. Eatery
Best Happy Hour: Tavernetta
Best spa: The Woodhouse Day Spa
Best gym/athletic club: Denver Athletic Club
Best Golf Course: Arrowhead Golf Course
Best Weekend Getaway: The Broadmoor