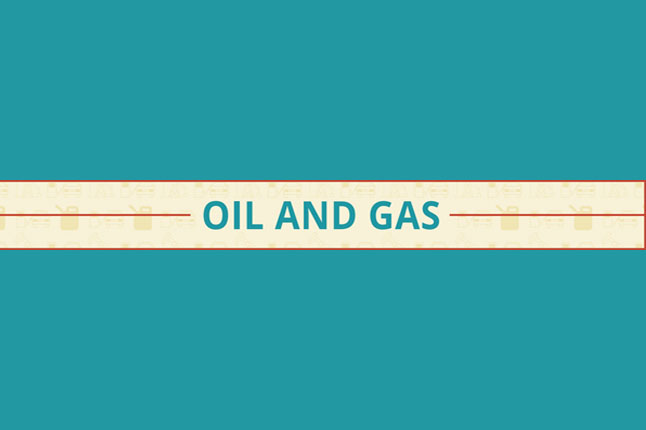 With two competing natural resource-focused ballot measures headed to voters this fall, each born from opposite sides of the ideological spectrum, there's no lack of excitement for Colorado attorneys practicing in the oil and gas field.
"Right now, as you might imagine, everyone is dead-aim in thinking about the election," said Greg Danielson, partner at David Graham & Stubbs, who leads the firm's natural resources group and was recognized on this year's Best Lawyers in America list. "It's the 800-pound gorilla in our room."
An effort spearheaded by the group Colorado Rising aims to increase the setback length for any new oil and gas development. The initiative proposes a new, 2,500-foot distance from any occupied buildings or other "vulnerable" areas, including parks and streams. Right now, drilling must occur 500 feet from homes and 1,000 feet from schools.
The Colorado Farm Bureau is handling a second initiative, which states that "private property shall not be taken, or damaged, or reduced in fair market value by government law or regulation for public or private use, without just compensation." For example, if a landowner lost property value due to a measure that, say, increased the setback distance for oil and gas development, this initiative would give the landowner a mechanism to recover some of that value.
Both measures qualified, via signatures submitted to the Colorado Secretary of State, to appear on the November ballot.
Davis Graham & Stubbs has long had a strong reputation the natural resources field, and it remains one of the firm's core areas. "Things are busy," said Danielson, who was named a "Lawyer of the Year" for both natural resources and oil and gas law. "We've been successful at being a full-service oil and gas group for most of the independents here in town."
Aside from the ballot initiatives, scouting new hires is on Danielson's mind — something that he said these days is harder than it used to be. "The challenge is to find more people and train more people," he said, "A big focus of what we're trying to do is train young lawyers who want to do oil and gas work."
David Little, a member at Steptoe & Johnson recognized on this year's Best Lawyers list, handles a lot of upstream oil and gas work — contracts and contract issues. Before making his way to Steptoe & Johnson, Little first learned the trade while working at a smaller firm that had an oil and gas practice.
"I also work on some regulatory matters and permitting matters," said Little, who, like Danielson, is keeping an eye on the ballot measures. "That's become more complicated as more elements of the community get more involved. In part that's happened in Colorado because some of the oil and gas development is taking place in areas that are more suburban in character, particularly northeast of Denver."
Poe Legette, a partner at BakerHostetler, also landed on this year's list. Having been part of the legal field since the late 1970s, Leggete co-leads the firm's natural energy industry team and runs the BakerHostetler Denver office. He arrived in Denver more than a decade ago, in 2006, and joined BakerHostetler in 2014.
"Since my team came over to Baker we have handled for the firm a fair number of higher-profile regulatory issues — hydraulic fracturing probably the most significant. We handled the challenge to Mr. Obama's hydraulic fracturing rule; we are now defending Mr. Trump's hydraulic fracturing rule."
Hydraulic fracturing is a process used by energy companies to unlock and extract oil and gas deposits tucked deep within the earth. The process includes injecting a liquid cocktail into the ground at high pressure, which fractures the rock and allows the previously trapped minerals to seep out of the fissures. Companies have successfully combined the process with horizontal drilling techniques to reach previously inaccessible mineral deposits. Environmental groups and other activists, however, oppose the practice and contend that it can contaminate soil and groundwater.
Legette said he's keeping tabs on two issues he feels are particular important in the national oil and gas and natural resources fields: transmission and export.
"The demand for more pipelines and interstate transmission lines is there," Legette said. "The ability to get them permitted and built in a timely way is still difficult."
According to a report earlier this year by Reuters, U.S. producers export between 1.5 and 2 million barrels of crude per day. The report said that figure could jump as high as 4 million by 2020. "That's where the pipelines come in," Legette said, "you have to get it to the export points."
Prior to 2005, according to the Reuters report, the U.S. imported 12.5 million barrels of crude and fuel per day — that number is down to about 4 million today. 
— Chris Outcalt