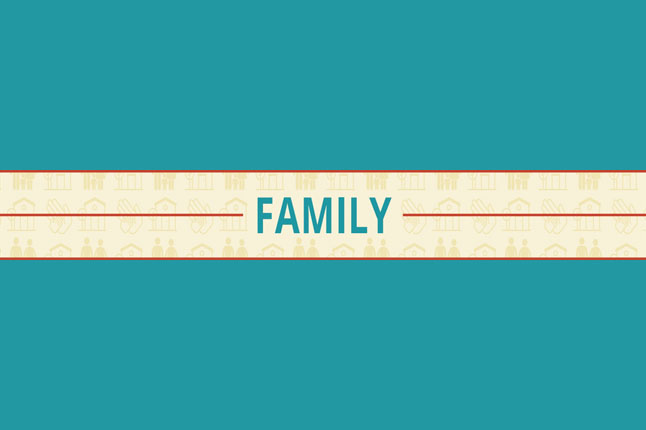 Law Week is spotlighting two Denver-area family law firms who take distinctive approaches to domestic relations practice in addition to boasting several Best Lawyers winners for 2019
Lass Moses Ramp & Cooper
The attorneys at Denver firm Lass Moses Ramp & Cooper are perhaps known for their community work outside of their family law practices as much as their work in them.
Serving in leadership positions at family law organizations seems to come along with practicing at Lass Moses Ramp & Cooper. 
By next year, five of them will have chaired the Colorado Bar Association's Family Law Practice Section. Four of them will have served as president of the Colorado Chapter of the American Academy of Matrimonial Lawyers. 
"All of us have been very involved in legislative matters that affect family law," said Steve Lass, a firm partner and 2019 Best Lawyers honoree. Best Lawyers is also recognizing his firm colleagues Jerrmey Ramp, Marie Moses, Terry Kelly and Patricia Cooper, who joined in May. Cooper is enthusiastic about the firm's community involvement.
"I view [serving in these organizations] as important because we very much care about our profession and the practice of family law generally, and the constituents that we serve," she said.
But that service has practical benefits to the attorneys' work, too, she added. "Being involved in these organizations at that level allows us to always be aware of the latest developments … and trends both in the state of Colorado and outside of Colorado that allows us to serve our clients."
From where its attorneys sit on various legislative committees and professional associations, Lass Moses Ramp & Cooper can often see what new family-law related bills are coming down the pike. Lass said that this coming session at the Capitol will see legislation dealing with the rights non-parents — like grandparents, aunts and uncles — have in regards to taking care of children.
There may also be a renewed push for legislation that would have courts presume that 50/50 joint custody between divorcing parents is in the best interest of the children. Kentucky enacted a law of that type in May. Colorado's family law section has always opposed that proposal when it's emerged, Lass said, as the bar takes the position that determining the child's best interest in custody issues should remain in the court's discretion.
In a given session, the family law section might monitor between 10 to 20 different bills that could affect its constituents' practices. The section tends to take action on five to 10 of those, Lass said, which includes testifying at committee hearings and working with lawmakers to revise bills "that may be well intentioned but miss the point."
The period from November to May — the close of the legislative session — is particularly busy for Lass Moses Ramp & Cooper's attorneys when they get involved in the legislative process. Even with that time invested and aside from their regular practice, Lass said the firm's attorneys have always met the state Supreme Court's goal of 50 annual pro bono hours.
Ultimately, the firm's focus on pro bono work and professional organizations is ingrained in its culture, Cooper said.
"I think we take that responsibility very seriously, that we want to do our part among family law attorneys to promote the best aspects of the family law bar."
Griffiths Law
Nobody ever said divorce was simple. But when a splitting couple has a lot of assets between them, the traditional family lawyer might not have the varied legal knowledge to handle the case alone.
"Family law is now so complicated. You can't just know one thing," said divorce attorney and Best Lawyers honoree Suzanne Griffiths. Today's family attorneys have to have some understanding of businesses, cybersecurity, mental health and other issues that crop up in the dissolution of a marriage. That's the idea behind her 18-attorney firm, Griffiths Law, and its new emphasis on civil litigation. Family lawyers normally operate in small groups, but a larger firm can keep more varied legal knowledge under one roof, she said.
Formerly Gutterman Griffiths, Griffiths Law began expanding its civil litigation practice alongside its domestic relations practice late last year. In November, Griffiths' sons Christopher and Duncan, along with Tia Zavaras, joined the firm from construction litigation boutique Benson Kerrane Storz & Nelson in Golden. Since then, Griffiths Law has embraced the new direction.
Having complex civil litigation expertise "has helped enormously," Griffiths said. "So many of the [divorce] cases these days have got civil aspects," she added, such as those involving same-sex marriages where proof of the marriage is actually hard to come by or might not exist. 
"We're a litigation firm," said senior counsel and Best Lawyers honoree Leslie Hansen, "and that litigation skillset translates to family law really well."
In addition to Griffiths and Hansen, Ann Gushurst and Diane Powell are the firm's 2019 Best Lawyers.
Hansen's perspective is unique in that she spent a large chunk of her nearly 34-year legal career as a prosecutor in Denver and the 18th Judicial District, where she served as assistant DA. She had practiced family law at a small firm between those stints, and left the 18th District in 2012 to return to family law. Hansen is a recent addition to Griffiths Law, which taps her expertise in evidentiary issues, Griffiths said.
But while the firm has been adding attorneys with more varied trial backgrounds, Griffiths Law has lawyers who work in collaborative divorce proceedings, Griffiths stressed, and most domestic relations cases of course don't go to trial.
But it's important for a firm to be able to judge whether a case should end up in a courtroom — "to assess the case and know what's appropriate," as Hansen said. And when divorce cases involve more than just family law, having more varied expertise at a firm certainly doesn't hurt.
— Doug Chartier