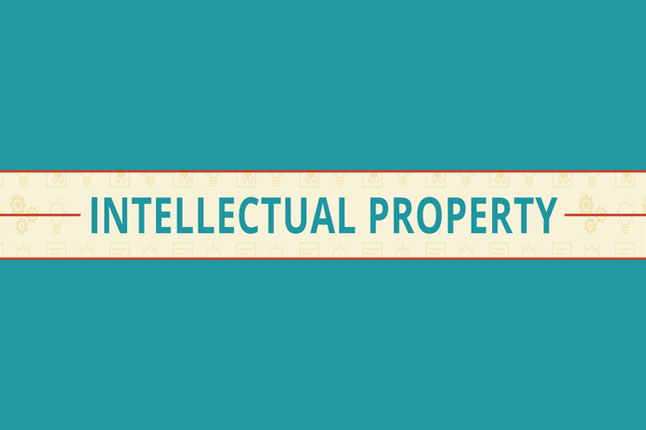 "It's really an exciting time to be an IP litigator," said Timothy Getzoff, partner at Holland & Hart.
One of several Denver-based IP lawyers named to this year's Best Lawyers in America list, Getzoff has been at Holland & Hart for 22 years and has worked in the intellectual property field for most of that time. He's handled more than 150 IP cases in federal district and appeals courts all over the country. "I like IP work because it's very challenging from an intellectual level, especially the patent stuff," Getzoff said. "But it's not as personal as, say, employment law."
Whether it's related to copyright challenges or branding issues, Getzoff said technological changes during the past 15 to 20 years have made IP law a dynamic field. Getzoff said Holland & Hart has put together a tight-knit group that's fun to work with. "I really enjoy working with them," he said.
"One thing that's helped us at the firm is that Holland & Hart has really prided itself on a collaborative team-based approach," Getzoff said. "That's eliminated a lot of sharp elbows or turf wars — when new work comes in we're thinking about what's the best staffing at the partnership and associate level that makes sense for the case."
Several IP lawyers noted that a recent decision by the U.S. Supreme Court in the case TC Heartland v. Kraft Foods Group has changed the way patent law is practiced. Prior to the Heartland decision, attorneys had leeway to bring patent cases in various venues across the country. That often meant finding a court they thought might be most favorable to their client. For years, that venue was the Eastern District of Texas, which handled far more patent lawsuits than any other venue in the country. But the 2017 Heartland decision, an 8-0 ruling by the court (Gorsuch had yet to be seated), said that these patent infringement cases had to be filed where a company "resides."
"There was an immediate impact that had the effect of reducing filings dramatically," Getzoff said.
Robert Brunelli, shareholder at Sheridan Ross, who chairs the firm's litigation practice and has handled hundreds of intellectual property actions, said the Heartland decision has brought more activity to Colorado. "If they're a domestic company, you have to sue them where they have a brick and mortar physical presence," said Brunelli, who has practiced in the field for almost 30 years and was recognized on this year's Best Lawyers list.
Brunelli's colleague, Gary Connell, was also named to the list in the IP field. Connell, a shareholder at the firm, is a patent prosecutor who works mostly with clients in the life sciences, pharmaceutical and biotechnology fields. "In addition to drafting patent applications, I also work with companies developing strategy and patent portfolios — what's useful from a commercial point of view and trying to give them a competitive advantage in their field."
Sheridan Ross works with local clients, but Connell said that a significant amount of the firm's IP business is nationwide and worldwide. "The way the world works in the IP field is it's really based more on connections that you have as opposed to geographic location," Connell said. "That's exciting because it lets a small practice like ours in a mid-size city have access to clients all over the world."
John Burke, a partner at Akerman recognized on the list this year, specializes in the pharmaceutical and biotechnology sector, particularly involving issues that arise in the world of generic and brand-name drugs. "There's so much competition in the generic area," said Burke, who draws upon his background in chemical and biochemical engineering to provide expert opinions for his clients. He's also worked in-house at biotech companies, which gives him a unique perspective with which to approach cases for Akerman clients.
Scott Bialecki, a partner at Faegre Baker Daniels recognized on this year's Best Lawyers list, comes from a slightly different background than many IP litigators — he spent several years working at the Federal Trade Commission when the agency had an office in Denver in the 1990s. These days, Bialecki handles a variety of IP work — regulatory counseling, IP litigation, as well dealing with copyrights and trade secrets. "My day is a little different than many lawyers at an Am Law 100 firm, which usually try to have people concentrate on a particular area," Bialecki said.
Faegre Baker Daniels, he said, is well-suited to handle any aspect of a client's IP needs. "We're very good at looking at a client and meeting all over their needs holistically," Bialecki said. "We have a bunch of very talented lawyers who are actually good people. That makes for a very enjoyable day." He added that he thinks Denver stands out in the field. "Compared to other markets where there are fewer players, we have a lot of good IP practitioners." 
— Chris Outcalt