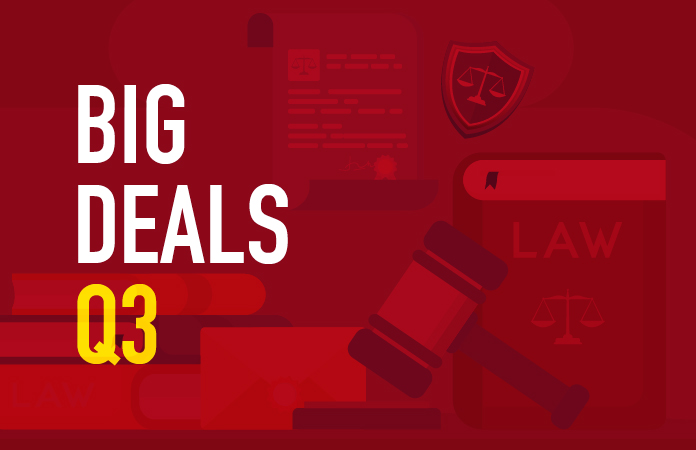 Law firms reported 22 big deals to Law Week in our Q3 2022 survey, slightly outstripping deals reported last quarter. Last year, firms reported 64 deals to Law Week in Q3. Fewer deals have been reported so far this year as industries across the globe appear to brace for an anticipated recession.
Law Week reported last quarter that initial projections for global market growth in 2022 were around 4%, but economists have since lowered their forecasts due to various disruptions, including the Russia-Ukraine war and continued supply chain issues.
The following deals were submitted to Law Week by the firms who worked on them. Deal notes and details were edited for clarity, length and style.