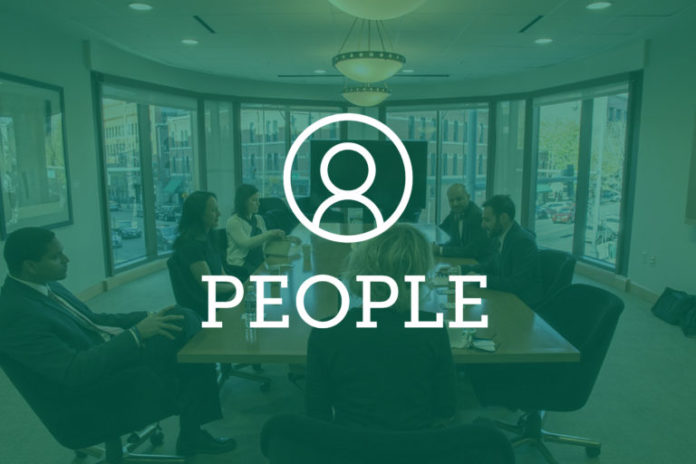 Have an announcement for Law Week Colorado's people section? Let us know.  
Law Firm Updates
Polsinelli announced Nov. 8 it elected 28 shareholders nationwide, including a new shareholder in its Denver office: John Posthumus, for the IP litigation practice group. Posthumus is a graduate of the University of New Hampshire School of Law.
The Judiciary
The Colorado Department of Justice announced Nov. 7 the resignation of Judge Anne Woods, effective Nov. 10, created a vacancy in the 6th Judicial District for La Plata County Court. The 6thJudicial District Nominating Commission will meet Dec. 9 to interview and select nominees.  
In order to be eligible, the applicant must be a qualified elector of La Plata County at the time of investiture and must have been admitted to the practice of law in Colorado. 
Kudos
Ireland Stapleton announced Nov. 8 that Jennifer Kinkade, an employment attorney, was selected to the board of the Young Lawyers Division of the Colorado Lawyers Committee. Kinkade will be the co-chair of the fundraising and events committee, where she will help plan events and fundraising to support the organization. 
Law firms throughout Colorado are continuing to announce "Best Law Firm" awards and rankings. Levin Sitcoff Waneka, PC was ranked in the national Tier 2in appellate practice while also getting regional Tier 1 and 2 for Colorado in several practice areas, including appellate practice and insurance law litigation. 
Ogborn Mihm, LLP was recognized as a Best Law Firm in the region for Colorado in 14 practice areas, including construction law and insurance. Jackson Lewis PC received a metropolitan Tier 1 ranking for employment law – management and litigation – labor and employment. 
Husch Blackwell was ranked in the Tier 1, 2 and 3 lists for the Colorado metropolitan area in seven practice areas, including corporate law. Woods Aitken was ranked in the second tier nationally for construction law and in Colorado's first and third metropolitan tiers for construction law, litigation – construction and real estate law. Griffiths Law announced it ranked in Tier 1 for the metropolitan area for family law and family mediation.