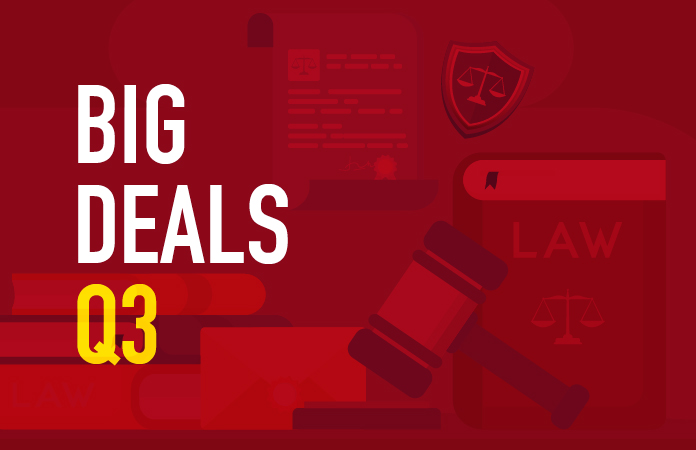 Ian Farmer
LAW WEEK COLORADO
Denver-based Koenig, Oelsner, Taylor, Schoenfeld & Gaddis PC has worked on thousands of equity financings, ranging from small private investors to large private equity financing, with deal sizes ranging from $1 million to $100 million. One of their most recent deals is already garnering industry attention.
KO represented Fermyon Technologies through its Series A Financing round that received $20 million in investments. KO's team said they look forward to continuing work with Fermyon as the company productizes and invests in the web developer community. The team iterated KO's commitment to serve as a seamless extension of a client's team while delivering legal and industry expertise and resources.
The deal, which closed Oc. 24, saw Fermyon raise $20 million led by Insight Partners with participation from Amplify Partners and angel investors. Fermyon was founded in November 2021 by CEO Matt Butcher and CTO Radu Matei. KO's team explained Butcher and Matei "experienced the pain of state-of-the-art cloud-native development firsthand while at Microsoft Azure," the pair founded Fermyon alongside other Deis Labs and Microsoft alums to empower developers and help them focus on the code that brings value instead of spending cycles rewriting the same script over and over.
Fermyon has created a cloud service that allows developers to host and build microservices, which are pieces of apps that work together but continue to work independently even if other pieces fail. Butcher has stated that Fermyon is building the next wave of cloud services atop WebAssembly, which will allow developers "to build, deploy, and then operate WebAssembly binaries in a cloud context." When asked about their client's goals, the team at KO said, "In our experience, each business and investor has a unique vision of success." KO noted it stays focused on helping clients achieve short-term goals while keeping the endgame in mind.
KO's legal team that represented Fermyon throughout the Series A Financing round were partners Dan Fredrickson and Jennifer Rosenthal, along with attorneys Ryan Sykora and Logan DeSouza. Fredrickson, who joined KO in 2013, served as the lead commercial partner and relationship manager with Fermyon. Rosenthal, who has worked with KO since 2012, served as the lead corporate partner. Sykora and DeSouza served as day-to-day corporate council and primary points of contact for Fermyon.
When asked about the unique challenges this deal brought up, the KO team said, "Our attorneys have a successful and proven track record of helping clients avoid potential pitfalls and capitalize on timely opportunities in the often-complex investment world."
KO said it's extremely proud of its work with Fermyon, and is excited to see the company grow and offer new products as this capital will allow. But the team stressed that while a big deal like this is incredible, it assists companies at every stage in their life cycle. KO said it prides itself on helping organizations and businesses form, get financed and grow while providing general counsel and support for businesses of all sizes.
The team stressed the importance of its attorneys and the unique skills they bring to deals of this nature, saying, "KO attorneys serve as trusted business advisors and corporate counsel for our clients, and we focus on building strategic, collaborative partnerships to help clients get deals done and realize big ambitions."
"Above all, we pride ourselves on building long-term relationships that provide stability and reliability for our clients because their success is our success," the KO team said.