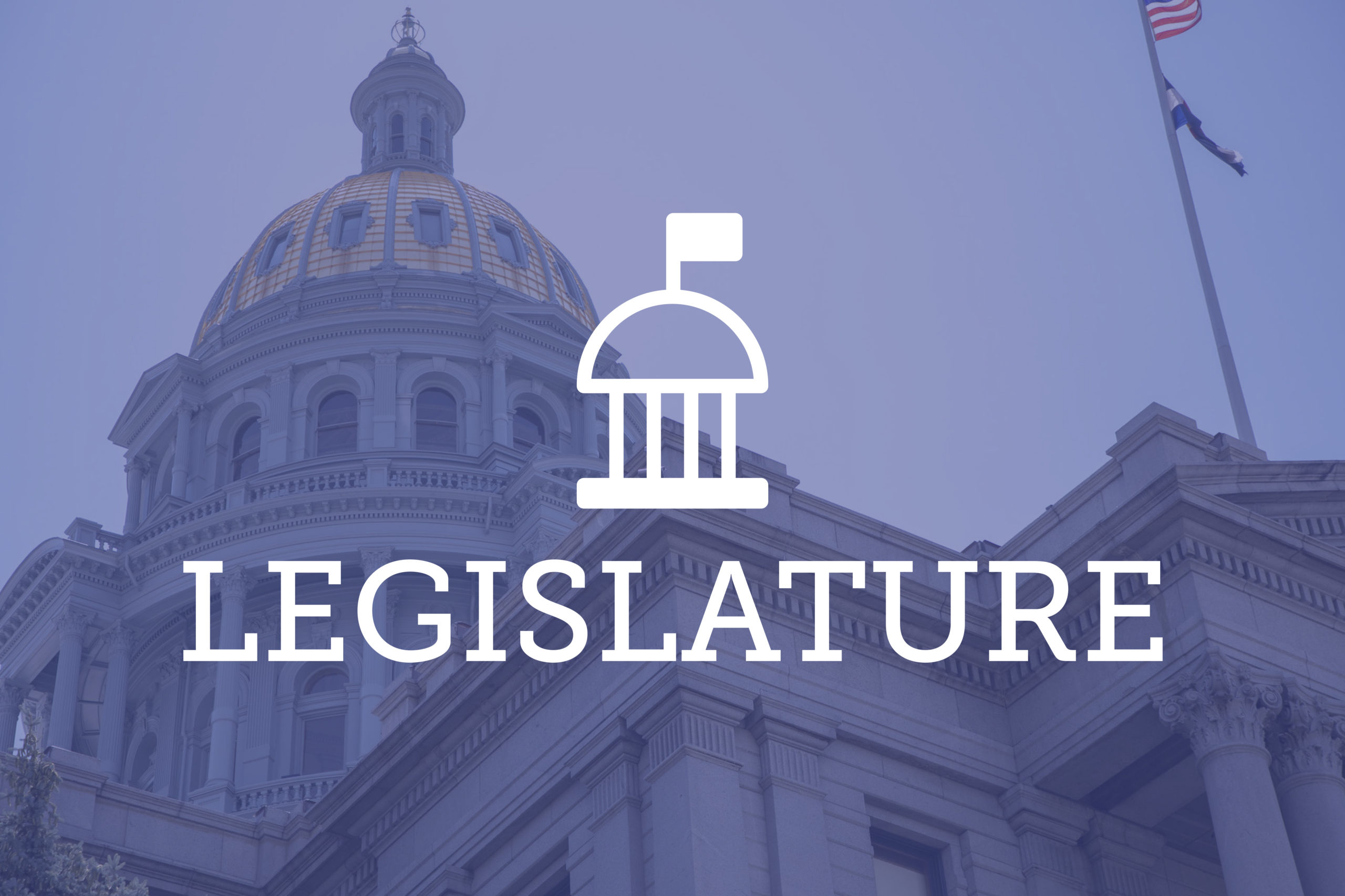 A bill to create independent funding for Colorado's commission on judicial discipline passed the state Senate last week. It will now head to the House of Representatives for consideration after lawmakers heard concerns from the state judicial branch that the bill doesn't provide enough funding for true independence. 
Senate Bill 22-201 was introduced on April 11 with Senators Pete Lee, Bob Gardner and Representatives Mike Weissman and Terri Carver as its prime sponsors. The bill would create a special cash fund for the judicial discipline commission.
The Colorado Constitution creates a commission made up of judges, attorneys and non-attorneys tasked with investigating misconduct allegations and passing on discipline recommendations to the Colorado Supreme Court. The Colorado Supreme Court currently has financial oversight over the commission's funding, which in recent years has cast doubt on the independence of the commission. 
"This bill seeks to address those issues, add some clarity to them," said Gardner at an April 14 Senate Judiciary Committee hearing.  
Colorado's judicial branch is still in the shadow of scandal after news outlets published allegations of misconduct by state judges and department cover ups. SB22-201 was written partly in reaction to recent scandals. 
Multiple agencies are currently investigating allegations ranging from reports that Colorado judges discriminated against staff to reports of sexual harassment. Allegations also claim that complaints to the committee on judicial discipline went uninvestigated and disciplinary actions weren't taken. 
At a January Joint Judiciary Committee meeting, judicial department officials said many of the investigations will wrap up in the spring or summer, but there will be limits on how much of the findings will be made available to the public. 
Wrapping up a nearly two-year investigation into some of the misconduct, state auditors in February published a report and recommended several former judicial department staff be reported to law enforcement. One of the most high-profile findings was that former State Court Administrator's Office Chief of Staff, Mindy Masias, was directly awarded a $2.75 million contract for staff training after she allegedly used a list of judicial department misconduct for leverage. 
"We do not know as a factual matter what has taken place in the courthouses across our state," said Lee, introducing the SB22-201 at the April 14 hearing. "We don't know because the institution charged with addressing the misconduct, the commission on judicial discipline, has been marginalized, ignored and rendered powerless." 
According to the Colorado Commission on Judicial Discipline, the commission's uncompensated members saw around 400 requests to evaluate judicial conduct in 2020 and 2021, which resulted in four cases of public discipline, four private sanctions and six dismissals. 
The bill's current version would create the Office of Judicial Discipline with a special cash fund of $400,000 each year to fund special investigations and around $700,000 of funding each year to cover department costs. It would also create a Legislative Interim Committee on Judicial Discipline in the next legislative session to study the effectiveness of the state's current judicial discipline system and describe best practices. 
The latest version of the bill allocates about $100,000 more in annual funding to the proposed new office than an original version of the bill, something that judicial branch leaders advocated for. 
"I want to state from the beginning that one of the primary components that we hope goes forward in the bill is full funding for judicial discipline," said Colorado Supreme Court Chief Justice Brian Boatright at the April 14 hearing. Boatright requested additional money so that the proposed office could have its own IT department as well as other administrative personnel.
He voiced concern that if the office relied on the Judicial Department for technology, HR, administration or investigation support, it may not seem like a truly independent department. "It's not only for the functionality but for the appearance. Having us taken out of the investigative process only improves the appearance of that," Boatright said.  
Independent funds would also ensure that the Office of Judicial Discipline could make financial decisions independent of the state's judicial branch. 
"We have procurement rules, we have financial rules that they'd then need to abide by. If we were to run afoul with it, then it would have the appearance that we're attempting to control," said Boatright. "It's difficult because I think they'd be a very small office, but by the same token, they need to be independent, not kind of independent or mostly independent." 
While SB22-201 creates independent revenue, disciplining judges based on the recommendations of the Office of Judicial Discipline and the commission would still be in the hands of the Colorado Supreme Court. 
Speaking candidly to the Senate Judiciary Committee, Boatright said that while many of the allegations reported in the media haven't been confirmed, he's aware that the scandals have harmed public confidence in the courts. Boatright said the judicial branch completely supports creating independent funding for the commission, adding that "I get that this is going to be my legacy and I want to get this right."