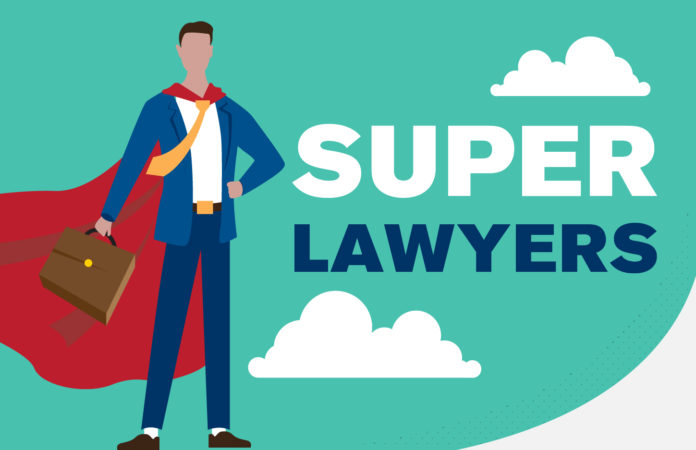 The Thomson Reuters Super Lawyers list has been released for 2023, with Colorado attorneys making the cut including numerous business litigators.
Law Week caught up with many of them to learn about the major issues they currently face and the future of their practice area.
Eric Hobbs, a partner at Shook, Hardy & Bacon L.L.P., wrote in an email to Law Week he's noticed an uptick in civil disputes, citing the pandemic and macroeconomic factors. Hobbs added courts are still facing huge caseloads as the pandemic slowed down the number of trials in recent years, creating a backlog. 
"This has had a significant impact on practitioners' experiences with the courts," Hobbs wrote. "Strict time limits for trial and word limits for briefs are becoming the norm. Courts want to make more efficient use of time, particularly in civil cases."
Christopher Mills, a shareholder at Jones & Keller, P.C. wrote in an email he's seen an increase in fraudulent transfer claims and it's likely from the pandemic fallout.
"While some businesses weathered the pandemic relatively well, others collapsed or are just barely hanging on, leading claimants to cast a broader net to try to recover," Mills wrote.
Tom Werge, founder of Werge Law Group, has noticed a great deal of overly adversarial behavior from counsel and clients in the business litigation world.
"I think this is an ongoing issue due to the lack of in person connection within the practice, including during covid, and post-covid," Werge wrote. "I am hopeful, with the return of more in-person events and hearings, that we can stem the degradation of civility within the practice."
Mark Williams, a member at Sherman & Howard L.L.C., also observed civility among lawyers isn't getting better. He wrote that attorneys are using email too much and not calling or meeting in person to work out different legal matters, which has an impact on time and money. 
Henry Baskerville, a partner at Fortis Law Partners LLC, wrote some of the major issues he's seen include clients having difficulty paying their bills due to increased cost of litigation and a challenging economy. 
"I think the first problem is due to the fact the legal system has struggled to keep pace with the proliferation of electronically stored information," Baskerville wrote, believing the discovery rules as written can add massive costs that aren't proportional to the case. 
Baskerville also noticed some lawyers crossing a line into misconduct under the guise of advocating for their clients.
"The second problem is because courts are not enforcing the rules on frivolous litigation and ethical requirements of lawyers," Baskerville wrote. "So much like speeding on roads, where there is very little enforcement, unfortunately, there exists the temptation to exceed the boundaries."
The Future
Despite all the issues these attorneys face, the future looks bright for business litigators.
Hobbs touched on AI and what that means for the legal field. He doesn't see it as an "Armageddon for the industry."
"If systems are developed to help reliably sort through the millions of documents that historically have required teams of attorneys and support staff, for example, that will ultimately make the discovery process substantially cheaper for clients," Hobbs wrote. "This should lead to cases being resolved more on their merits and less as a result of parties leveraging the expense of the civil discovery process."
Hobbs noted he's also seeing, especially after the pandemic, the practice of law being less geographically-based and more expertise-driven.
"Remote depositions and hearings are becoming more and more the norm, because judges and attorneys have realized that they save significant time and expense," Hobbs wrote. "As a result, the location from which you practice is continuing to matter less; instead, many attorneys and firms are becoming more specialized and working on a more national scale. It helps that more states are adopting the uniform bar."
Werge added COVID caused business litigation to shift to being conducted virtually during the pandemic and believes many of those practices are here to stay.
Mills echoed what many of the other attorneys said concerning virtual hearings and depositions. Mills added he's interested to see if Colorado's Anti-SLAPP statute has an impact on business litigation; he hasn't seen much effect yet. 
Williams wrote the rules of procedure and evidence are also catching up to new technological norms which helps in evidentiary matters at trial. 
Baskerville wrote he hopes the entire legal process will be cheaper for his clients in the future.
"I am optimistic about finding innovative ways to make legal services more affordable for clients by streamlining procedures while still preserving a party's right to discovery," Baskerville wrote in part. "Hopefully, we can find a solution to creating a more cost-effective and efficient system that benefits both clients and legal professionals."
Law Week received announcements that other Colorado lawyers who made the list under business litigation include Heather Hanneman of Haddon, Morgan & Foreman, P.C.; Allan Hale of Kelly Law Partners, LLC; Stuart Bennett and Nicole Westbrook of Jones & Keller, P.C.; Kelley Duke and K.C. Groves of Ireland Stapleton Pryor & Pascoe, PC; and Christian Hendrickson, Peter Koclanes, Christopher Koenigs and David Wilson of Sherman & Howard L.L.C.
Also making the list, according to firm announcements, are Elizabeth Hyatt, Michael Ogborn and Nicole Quintana of Ogborn Mihm, LLP; Tracy Ashmore and Anthony Leffert of Robinson Waters & O'Dorisio, P.C.; Frederick Baumann, Scott Browning, Jessica Fuller, James Lyons, Michael Plachy, Kenneth Rossman and Douglas Tumminello of Lewis Roca Rothgerber Christie LLP; and Jonathan Bender, Michael Carrigan, Kevin McAdam, Craig Stewart and Christopher Toll of Holland & Hart LLP.