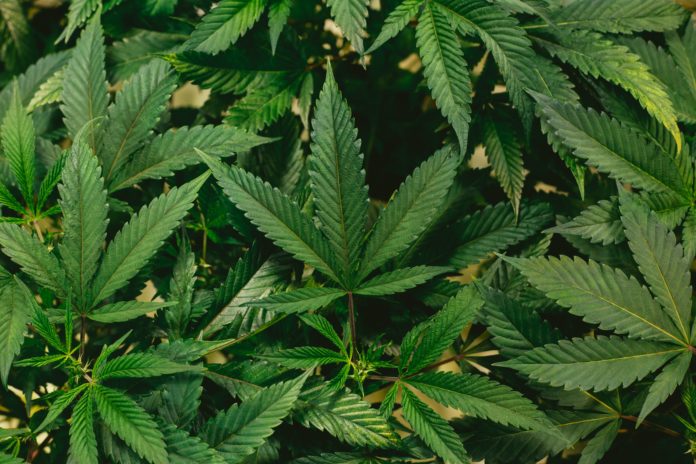 It's been about a decade since Colorado legalized marijuana for those 21 and over.
Since then there has been about $14.6 billion in total sales (retail and medical), peaking at roughly $2.23 billion in 2021 before dipping to around $1.77 billion in 2022. So far, from January to May of 2023, sales are at about $651.5 million. 
Law Week Colorado caught up with one of Colorado's leading legal experts to find out more on where cannabis law stands now and how those businesses are faring as more states legalize recreational marijuana. 
Marshall Custer, a partner at Husch Blackwell LLP, who co-leads the firm's cannabis team, practices cannabis law nationally and in Colorado representing clients in every state that has some sort of regulated licensing for adult use or medical marijuana. The team also does work on the industrial hemp side (non-intoxicating products).
Custer originally began working for a start-up out of law school, before diving into cannabis law.
"Why cannabis law? … Quite frankly it has a lot of parallels to the same thing that drew me to working with startups," Custer said. "People that frankly aren't risk averse, have a lot of passion for what they're doing and that's just fun to be a part of."
In Colorado, Custer said his clients are always dealing with the changes of the regulatory landscape and said it's necessary as they are continually inventing an industry. He added they are at an inflection point now where he expects there to be a "direction" proffered up by the federal government in the next few years, which would change what is a state-regulated industry.
Custer added on the federal level for marijuana legalization, they need to have leadership to get something done. Custer expected there to be federal legalization of marijuana in the next 10 years. 
"It's a generational issue," Custer said, adding the issues in the cannabis industry aren't well-received by the elder statespeople. "Getting anything to pass at the federal level takes a lot of time [and] takes a lot of money."
He added that currently there has been a directive from President Joe Biden's administration at the federal level to possibly reschedule marijuana away from being a schedule 1 substance.
Business Landscape
Custer noted the day-to-day issues Colorado cannabis businesses are dealing with right now are what many businesses deal with, like how do they survive the current economic environment. 
"We are in a changing economic environment, really for the first time since this industry started," Custer said. He added they are seeing a lot of executives in their space, having to adapt to the changes. 
Custer noted he views the cannabis industry as relatively recession-proof which is similar to the alcohol industry, concerning a stable amount of demand. 
One issue Custer sees in Colorado is the state not being as unique as it once was concerning the marijuana industry.
"Colorado's marijuana industry has had a lot of revenues derived from cannabis tourism because … Colorado is not an outlier anymore as far as having places you can legally buy regulated, taxed, tested marijuana products," Custer said. He added that those cannabis tourism revenues have declined.
Custer explained they are also seeing the maturity of the cultivation market in Colorado, meaning where cultivated products have reached, more or less, a commodity status. 
"There are people that are really good at growing very certain strains and those strains have demand from certain customers and they can demand a premium for it," Custer added. "But, again similar to the alcohol industry, a lot of product is more or less the same. It's kind of hit a standard."
He added that means at the cultivation level and to an extent at the manufacturing level, margins are getting compressed which makes it even more important to be a good operator.
"We are actually working with a number of distressed asset sales right now here in Colorado and we're going to see that play out across the country," Custer said. He added he expected there to be more cannabis businesses going out of business because of the maturation of the market and increased competitiveness. 
It should be noted a marijuana business couldn't file for bankruptcy in federal court because of its status as an illegal drug federally, but there are things businesses could do in state receivership.