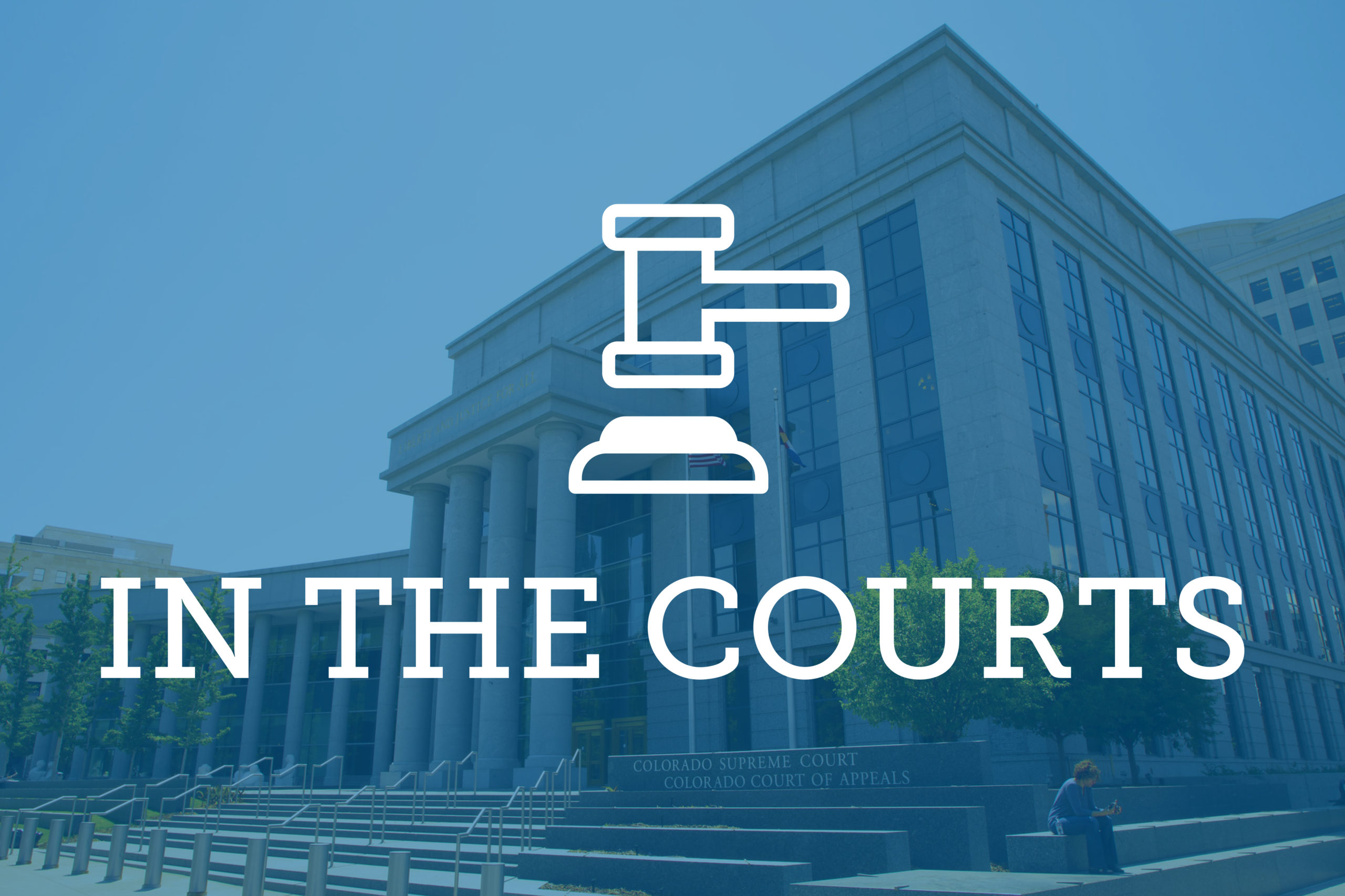 The first cannabis patent claim ever litigated in federal court just cleared a hurdle this month.
In United Cannabis Corp. v. Pure Hemp, a cannabis company in Golden is suing a Conifer-based company for patent infringement. The plaintiff, UCANN for short, alleges the defendant infringed on its patent for liquid cannabinoid formulations, but Pure Hemp contests that those patent claims are invalid.
On April 17, U.S. District Judge William Martinez rejected Pure Hemp's arguments that the patent claims are directed toward patent-ineligible natural phenomena. Denying Pure Hemp's early motion for partial summary judgment, Martinez determined that UCANN's patent is instead directed to a manmade delivery method of naturally occurring chemicals, and in "non-naturally occurring proportions and concentrations."
While the decision is an encouraging sign for cannabis patent owners, UCANN v. Pure Hemp remains a closely watched test case for the marijuana industry, and the patent's validity isn't yet settled.
UCANN's patent in question is patent number 9,730,911, also referred to as 911, which the U.S. Patent and Trademark Office granted in August 2017. The 911 patent's claims are broad. It covers "formulations in which at least 95% of the total cannabinoids" is a specific cannabinoid — that is, cannabidiol, commonly referred to as CBD, THC or a mixture of both. The claim isn't limited to a specific purpose or use for the formulation, or even a particular process for creating it.
UCANN filed a lawsuit against Pure Hemp in July claiming the wellness company sells CBD products that infringe upon the 911 patent. In its complaint, UCANN said it ran tests on Pure Hemp's "Vina Bell" hemp extract oil and found that its chemical formulations were covered by 911.
Counsel representing either UCANN or Pure Hemp did not respond to requests for comment on the decision. 
In November, Pure Hemp countered by filing a motion for partial summary judgment, which raised the well known "Alice" challenge to the 911 patent. Federal courts use the Supreme Court's so-called Alice-Mayo test to determine whether a patent claim is directed toward natural phenomena, which isn't patentable under Section 101 of 35 U.S.C.
But according to Martinez's order, "Pure Hemp has failed to establish beyond genuine dispute that a liquefied version of cannabinoids and related chemicals at the concentrations specified in the 911 Patent is anything like a natural phenomenon."
Martinez stressed, however, that his order was limited to the Alice question, hinting that UCANN's patent claim could indeed be invalid on other grounds. 
"To be clear, the court sees reason to question whether the 911 Patent claims anything novel, useful or nonobvious," Martinez wrote.
"That's unusual for a court to come out and say that," said Justin McNaughton, senior counsel at Greenspoon Marder in Nashville, whose patent practice includes cannabis-related inventions. McNaughton, who isn't party to the case, said it was unsurprising the Alice challenge failed, as that would suppose a liquefied cannabis exists in nature with a cabbabinoid concentration of 95%.
"It's a long shot," McNaughton said. "[Pure Hemp] didn't win that, but that's not their biggest stick." 
The real fight, he said, is over the "novel, useful or nonobvious" standard that Martinez foreshadowed. U.S. patent law requires that a claimed invention not be obvious to someone having ordinary skill in the art to which the patent is directed. Pure Hemp has raised as its first affirmative defense that 911 is rendered obvious "by a body of prior art that stretches back more than 50 years."
McNaughton said that if the litigation continues, Pure Hemp would have to show the court prior art that would invalidate UCANN'S patent claims. That might require businesses to go on the record as producing CBD formulations long before UCANN's patent grant — and presumably before it was legal in their jurisdiction.
"What I'm interested to see is where the evidence is going to come."
— Doug Chartier