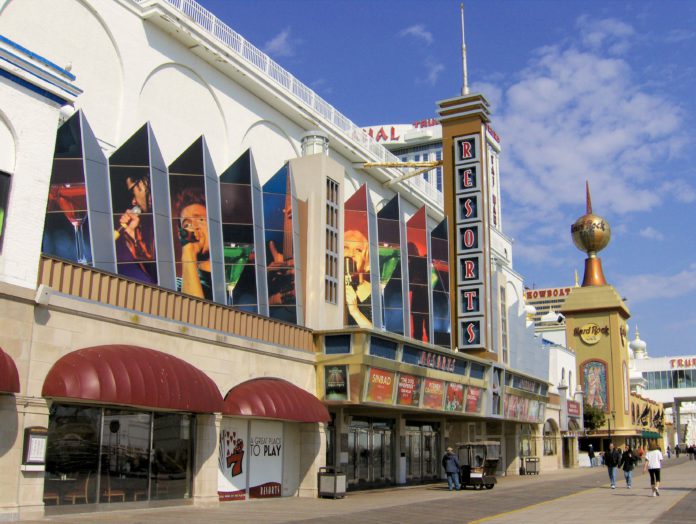 Since the U.S. Supreme Court released an opinion May 14 in Murphy v. NCAA to legalize sports gambling nationwide, several states have begun grappling with how to bring it into their existing gambling industries. Colorado Attorney General Cynthia Coffman issued an opinion Aug. 2 stating her determination that sports gambling is illegal under Colorado's criminal code and moreover would require change from the legislature. 
"I anticipate that the members of the General Assembly will receive substantial input from their constituents and other stakeholders regarding the potential societal consequences or benefits that will need to be weighed carefully to ensure the appropriate outcome for Colorado," her opinion states. 
Also according to Coffman's statement, Article 18, Section 2 of the state constitution does not prohibit sports gambling, so a constitutional amendment would not be needed to authorize it. The provision places restrictions on lotteries, but Coffman writes sports betting does not qualify as a lottery.
"The Colorado Supreme Court has ruled that betting on horse and dog races is not a lottery, and there is no material difference between betting on horse and dog races and betting on other types of sporting events," states her opinion.
In July, state Reps. Cole Wist and Alec Garnett told Colorado Public Radio they intend to push for legalized sports gambling in the state. If Colorado's legislature does take up the debate, the state will subsequently have a host of regulatory issues to address surrounding the industry. Two attorneys at Brownstein Hyatt Farber Schreck, Sarah Mercer and Elizabeth Paulsen, weighed in on some of the biggest likely questions and how Colorado might look for guidance in steps other states have taken since the Supreme Court's decision. 
Mercer, the firm's senior policy advisor and counsel, said lawmakers would likely need to also consider legislation for a licensing structure. Previously, the national Professional and Amateur Sports Protection Act prohibited states from allowing and licensing sports gambling. In its May decision, the Supreme Court held that those prohibitions violated the Constitution's anti-commandeering doctrine set by the 10th Amendment.
Paulsen, a shareholder with the firm, said some key considerations are who will regulate the industry, who can obtain licenses, taxing and considerations for physical locations or online gaming.
New Jersey has led a charge for online sports betting, albeit with a rollout. According to a law signed by Gov. Phil Murphy in June to legalize sports gambling, casinos and racetracks can form up to three online partnerships each as long as they have a physical sportsbook at least in the works. Resorts AC has several sports gambling partnerships, one of them DraftKings Sportsbook. 
DraftKings is the first to develop a legal sports betting website and app. 
Paulsen said whether Colorado chooses to jump into physical sportsbooks or online gaming would influence which states to look to for policy guidance, be it New Jersey for online betting or Nevada as a model for physical sportsbooks. Nevada legalized sports gambling in 1949, and when Congress passed the Professional and Amateur Sports Protection Act, the state was grandfathered in.
Mercer and Paulsen said they're not certain how much a possible sports gambling industry could be worth in Colorado. But Mercer said she believes the complexity of the stakeholders involved is a more important issue for legislators than the amount of money at stake. 
Major stakeholders would include Colorado's three towns that allow casinos — Black Hawk, Central City and Cripple Creek — racetracks and off-track betting sites such as The Celtic. 
"I think those are the natural stakeholders, people who are already in the business themselves in a certain respect and will say, 'A sportsbook would actually complement my business, so I want to make sure that the legislation includes me,'" Mercer said. She added legislators will also likely need to hear from Colorado's citizens and consumers, as well as regulators who understand how the existing industry is controlled. Sportsbook operators outside the U.S. may also see opportunities in states such as Colorado that are considering legislation, she said.
"I think it's going to be less about the amount of dollars that are at stake, and more about the complexity of the stakeholders who need to be in the room and what those conversations are going to be." Additionally, Mercer said, the legislature could decide the issue of legalizing sports gambling should go to voters and draft a ballot measure to that end. 
Interest groups in California proposed an initiative in June for the November 2020 ballot to legalize sports gambling, but reports have varied on a realistic timeline of when the state might be likely to get the issue out to voters. 
"As we're expanding that space, because voters have historically weighed in on those issues, it may be one of importance for the public to look at again."
— Julia Cardi