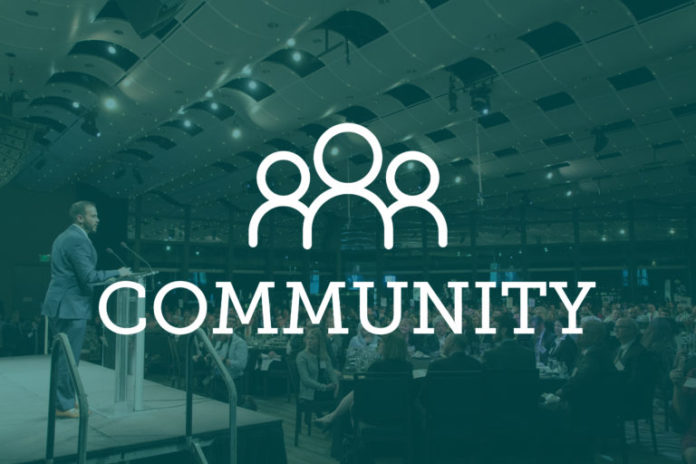 In the more than 50 years since Colorado Bar Association Continuing Legal Education was founded, the practice of law has evolved significantly. Through education, CBA CLE has helped lawyers navigate the last half century and hopes to keep it up in the future as the practice of law continues to change. 
Mission and Impact 
Since it was founded in 1971, CBA CLE, the educational branch of the Colorado Bar Association and Denver Bar Association, has become an essential resource in Colorado's legal community.
April Jones, CBA CLE's current board president and founder of Jones Law Firm, learned about CBA CLE when she moved to Colorado from California in the late 1990s. 
Jones practiced law for several years in California but needed to learn the ropes in Colorado before she opened her practice in 2000, she explained. She hoped to order books from a major legal publisher but she said that when she tried to order books on a range of practice areas in Colorado, she was informed the publisher didn't carry them for Colorado's smaller market. 
"That is when I turned to CLE. CLE has those resources, we have the practice continuums, we have the annual updates on the major areas of law, we have books," explained Jones. "And now 20 years later, I've been an instructor many times, a panelist many times, a guest speaker, a moderator." Jones hopes the organization will continue to positively impact attorneys in the future the same way it's impacted her. 
CBA CLE regularly hosts continuing legal education seminars, conferences and practice updates that offer credit hours and keep lawyers informed about the latest developments for general practices and niche corners of the law. The organization estimates it hosts between 150-175 programs each year and had 13,185 registered attendees for its 2022 programs. 
CBA CLE also helps produce and update nearly 60 publications about the practice of law in Colorado, including speciality matters, practitioner guides and more.
Seminars and publications from CBA CLE are created by volunteer attorneys. Jones said that with the help of volunteers, CBA CLE is able to offer lower rates on its services and maintain high quality education. 
"What CLE is able to accomplish with volunteers is really incredible," said Jones. "We have such knowledgeable and gracious members that will share their wisdom and they do it on a voluntary basis. Their commitment to the law and to the practice of law, is what I find most impactful."
History of CBA CLE 
CBA CLE was founded in 1971 as a nonprofit provider of continuing legal education services in the state. It was known as Continuing Legal Education in Colorado, Inc. until 1997 when the trade name CBA CLE was registered.  
According to the organization, representatives from CBA, DBA and the University of Denver Sturm College of Law took the first steps towards what would become CBA CLE in 1965 when they convened the Joint Committee for Continuing Legal Education in Colorado. The articles of incorporation, filed in November 1971, included members of each organization on CBA CLE's inaugural board of directors.
The nonprofit's mission laid out in its original articles of incorporation hasn't changed much in the last 52 years: to improve and develop the professional capacity of Colorado lawyers, to hold educational seminars and events, to publish education materials, to engage in research and to centralize legal education in Colorado. 
CBA CLE was founded several years before Colorado implemented continuing education requirements. When the Colorado Supreme Court established minimum CLE requirements for attorneys, which went into effect in 1979, it was only the eighth state to do so. 
In a 1978 article that ran in the Aspen Times, former Colorado Supreme Court Justice James Groves said the decision to create the education requirements was in response to "a large number of disciplinary proceedings" against Colorado lawyers. "The most common problems are drinking and negligence—and negligence is the twin brother of incompetence," Groves told the Aspen Times. 
'The Lawyer of the Future' 
Since it was founded, the practice of law has changed immensely and Jones said CBA CLE hopes to keep up with the evolving needs of the legal profession and "the lawyer of the future." 
The everyday practice of law today looks very different from how it did in 1971 or even 20 years ago, said Jones. And with technology helping to propel changes, Jones hopes CBA CLE can continue to support attorneys over the next 50 years. 
"In the world, you need lawyers, and the lawyers need to be educated. And as the world changes, CLE will be here. And I am very proud of that," said Jones. 
She added that lawyers will face a number of novel challenges — from the growth of AI to new workplace norms — and CBA CLE hopes to stay on top of those. "What we're looking at is creating the lawyer of the future," Jones said. 
Jones added CBA CLE's approach to offering education in the future includes a strong emphasis on diversity, equity and inclusion. 
The legal practice looks very different now than it did in 1971. Just 5.9% of law students enrolled at ABA-accredited schools in the 1971-72 school year were racial minorities and only 9.5% were women. The Colorado Office of Attorney Regulation Counsel's 2022 annual report estimates that 15.32% of Colorado lawyers are racially diverse and 48.95% identify as women. 
Going forward, Jones said CBA CLE hopes to embrace diversity in the law and the value it can bring to legal education. 
"You need to be able to have different viewpoints, because that's what we do as lawyers, so that we can give the best advice to the community we serve. And CLE has had a commitment to that," said Jones. 
CBA CLE will host an anniversary celebration on June 15. For more information on the event, click here.